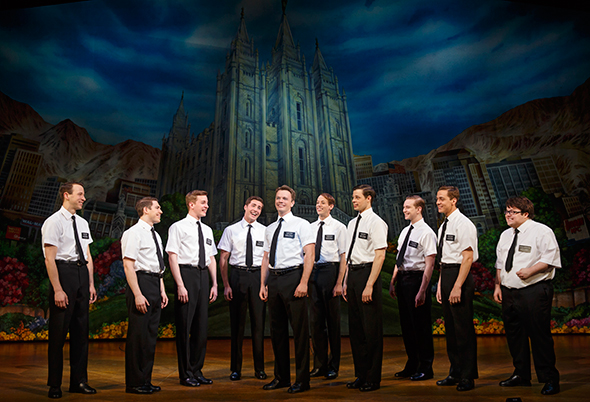 Last night, we headed to North Charleston to check out The Book of Mormon, and it was one of the best performances we've seen in a long time.
Musicals are a time-honored tradition in theatre. They can be incredibly moving, and they can go terribly awry. If you were to do a scatter chart of musical theatre, many would fall near the line of a great performance/leave at intermission. (see chart)
Book of Mormon is thoroughly modern. It is hilarious. It skewers ridiculousness from top to bottom–cultural, religious, personal ridiculousness, no one is safe. The story is solid and the songs actually further the action. The songwriting and composition were outstanding, and the cast did a tremendous job. Everyone was good. Very good, actually. No weak links in this cast, and it showed in their smooth and seamless production.
The reality of a work of art like Book of Mormon is that it might not be for everyone, but you'll be the sorrier if you don't take advantage of this opportunity to see it. We have a reliable source who deemed last night's production on par with the one she saw on Broadway. And by the way, we tried to see this on Broadway…the tickets were a small fortune, and impossible to get. For years.
So rather than give you a blow by blow–trust me, it's better if you don't know what's coming–we'll just say this: You have three more chances to see Book of Mormon at the North Charleston Performing Arts Center. Buy your tickets now, you'll laugh yourself silly and enjoy every moment of it.
Stacy Huggins
Posted on February 12, 2015 by admin.
Categories: Performing Arts, Review
Tags: Best Of Broadway, Book Of Mormon, Musical, North Charleston Performing Arts Center, PAC, Review