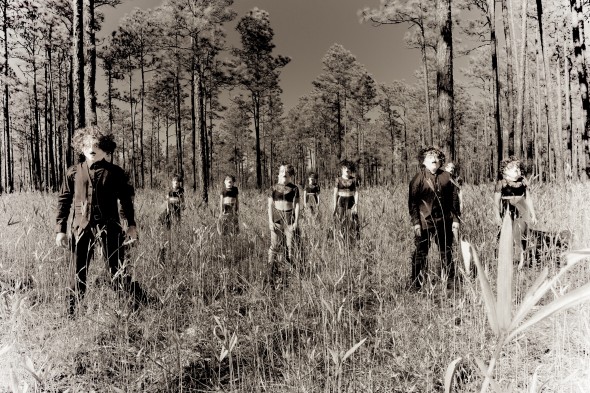 Last night we checked out the newest offering from dancing queen Jenny Broe (Dancefx Charleston) and music man Andrew Walker (Entropy Arts), an original work titled Poe | A Play in the Dark. The word "play" is a little misleading; it is a contemporary ballet, accompanied by narration and live music played on stage by Walker.
buy azithromycin online https://cpff.ca/wp-content/languages/new/canadaa/azithromycin.html no prescription

And it is tremendous.
If you're short on time today, stop reading and just buy a ticket, as tonight's performance is the last one unfortunately. Show starts at 8 pm, and run time is only 45 minutes, a definite selling point. Brevity is a blessing in this obscenely fast paced world in which we live.
Walker and Broe have created an immersive experience out of the night they imagine the macabre genius Edgar Allen Poe spent writing his masterpiece The Raven. What is most impressive is the whole production quality, especially for something only slated to run two nights. Poe is a mesmerizing production that sets a higher standard for all productions to follow.
The music, 90% of which is composed by Walker, is impressive to say the least. The sounds and movement create so complete an environment that they nearly render the narration unnecessary. Instead you feel the moment of loss, the resulting devastation, and finally the madness of the tortured author completely simply by sight and sound.
The costuming and the movement were some of the most sophisticated I've seen in a local production, but in full disclosure, it's been a while since I have personally been able to attend one. The choreography is credited to Starla Kurtz (The Raven), Sara Sumner, Jenny Broe, Stephanie Burg, and Jon-Michael Perry (Poe). The movement incorporated much more ballet than we're used to from Ms. Broe, but oh how well it worked. Collaboration is king in this production.
buy antabuse online https://cpff.ca/wp-content/languages/new/canadaa/antabuse.html no prescription

Walker maintained a low-profile presence downstage right throughout the production, which both allowed him to produce sounds in perfect time for the dancers, but also added the element of the omniscient storyteller, a puppeteer and catalyst for the action.
We would be remiss if we did not credit Crystal Wellman as the ethereal Virigina, Poe's lost love, surely the inspiration for The  Raven's Lenore. The dancers of the Charleston Dance Project starred as the Dark Angels, the sometimes taunting and sometimes comforting creatures fleshing out the production.
The final performance of Poe | A Play in the Dark is tonight at College of Charleston's Sottile Theatre, we highly recommend it. Get your tickets here.
Posted on April 18, 2015 by admin.
Categories: Performing Arts, Review
Tags: Andrew Walker, Charleston Dance Project, Crystal Wellman, Dancefx Charleston, Edgar Allen Poe, Entropy Arts, Jenny Broe, Jon-michael Perry, Poe, Poe A Play In The Dark, Sara Sumner, Sottile Theatre, Starla Kurtz, Stephanie Burg