Art Mag's Exclusive Spoleto Festival Coverage
The Trisha Brown Dance Company presents a performance that is both visually and intellectually stimulating. Their ability to move between static and fluid forms brought a creative focus to watch their movements rather than focusing on a narrative. The New York based company is at the forefront of postmodern dance, and the performance enlightens the audience on a type of dance that was extremely popular from the 1950's until the 1970's. This show took a dance from each decade, Rogues, 2011, PRESENT TENSE, 2003, If you couldn't see me, 1994, Set and Reset 1983, to bring postmodern dance to Charleston.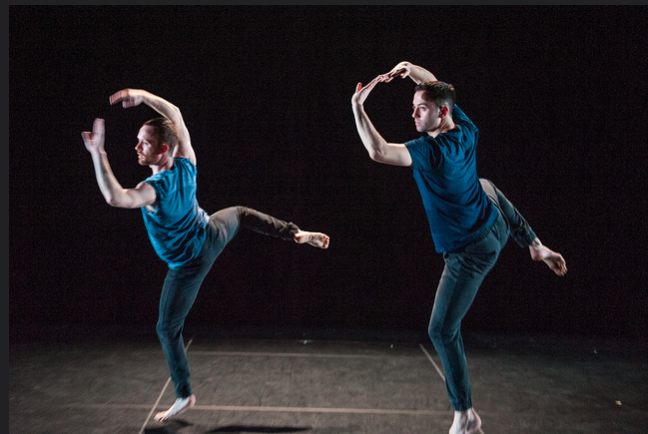 The performance began with a duet titled Rouges. Stuart Shugg and Marc Crousillat danced next to each other performing almost the exact same choreography, but seconds off creating an original and repeat visual. This dance had many large fluid movements so that the eye really traveled with each arm circle and swinging leg.
buy wellbutrin online https://blackmenheal.org/wp-content/languages/new/us/wellbutrin.html no prescription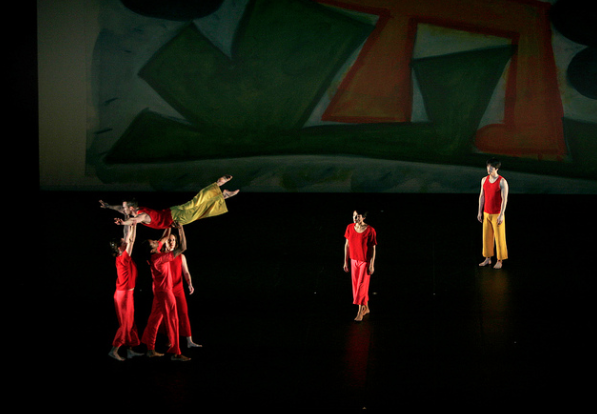 From fluid to rigid PRESENT TENSE captured the dancers in shapes and hidden spaces. John Cages piano score brought pauses and sharp noise along side six dancers who used aeriel lifts to create shapes. Many dancers passed through small spaces between the lifted up dancer creating a focus on the negative space between the dancers.
If you couldn't see me was the piece with the most dancer and attendee interaction as the dancer danced with her back to the audience the entire time. Her face was never revealed and the lighting hit her body to create dramatic shadows oh her really emphasizing her muscles and bones. The audience was waiting for her to turn around, but she even bowed facing the opposite direction. If was as if we were backstage watching her perform to an audience. Famous Neo-dada artist, Robert Rauschenberg, created the visual presentation, costume, music, and lightening for this piece.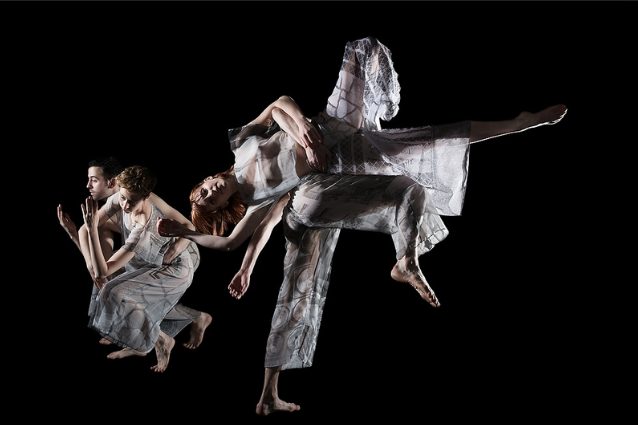 Set and Reset is Trisha Brown's most well known dance and is seen as a staple in the postmodern dance community. The dance began with white three dimensional triangles and a large rectangle in the middle of the stage with projections of the news reels of 1980's. The piece is 28 minutes long and varies from the dancers dancing in a chaotic way to lifts and walking on each other.
buy zithromax online https://blackmenheal.org/wp-content/languages/new/us/zithromax.html no prescription

Rauschenberg designed the costumes that look like news papers printed on lightweight and flowing material and the set.
Trisha Brown Dance Company brings postmodern dance to Charleston with its sheer focus and attention on movement. Do not miss the final performance tonight, Sunday May 31 at 6 pm. Tickets
Words: Rachel McDermott
Images: Stephanie Berger, Julieta Cervantes, Naoya Ikegani, courtesy Spoleto Festival USA
Posted on May 31, 2015 by admin.
Categories: Performing Arts, Review
Tags: If You Couldn't See Me, PRESENT TENSE, Rouges, Set And Reset, Spoleto Festival Usa, Trisha Brown Dance Company