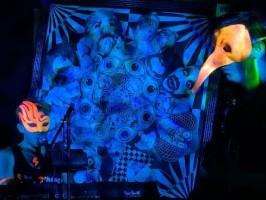 Billie Fountain let his inner demon free last night with the release of his new EP at Redux Contemporary Art Center. His Blacklight Masquerade brought a sea of neon in both the crowd and on stage. Masks decorated with fluorescent colored paints by local artists were handed to all concert attendee's with ticket purchases.
BACE Charleston was in attendance, spreading the word about the importance of the Charleston citizens input in the upcoming election and their hopes for the future of the arts. McKenzie Eddy & The Fire opened the show with their indie rock sound. Billie Fountain took the stage next with heavily decorated masks, body paint, and a lighting bolt necklace to perform songs of off their new five track EP. They played originals such as "Devil in my Head" and covers of Sam Smith's "Say I'm Not the Only One." Corey Webb returned to Charleston from a well-established electronic music career in London to create a new name for himself in the states with the Billie Fountain persona. With the help of a synthesizer and fellow musicians DF Lull and Solomon Grove, Billie Fountain has grown a large following and is breaking out into the Charleston music scene.
Check out Billie Fountain's music here.
This show was part of the Redux Revival Music Series, a partnership between Redux and Revival Entertainment Co.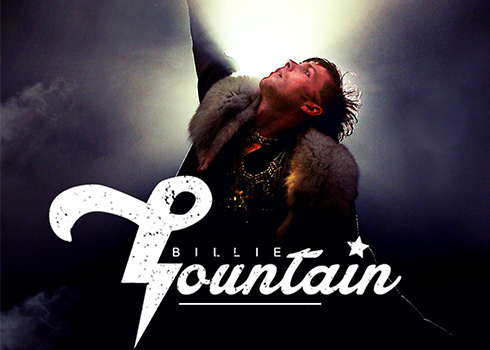 Posted on June 5, 2015 by admin.
Categories: Performing Arts, Review
Tags: Bace Charleston, Billie Fountain, McKenzie Eddy & The Fire, Redux Contemporary Art Center