On June 17th the city of Charleston suffered an unimaginable tragedy when a lone-shooter took the lives of nine individuals inside the Mother Emanuel AME Church. Despite the horrors of the attack, the Charleston community immediately banded together and organized numerous events in an effort to gather money as well as restore faith in the city.
On Tuesday, June 23rd, The Charleston Pour House hosted "Don't Tell Me This Town Ain't Got No Heart" a benefit concert with 100% of the proceeds going to the Mother Emanuel Hope Fund. Within mere hours of the show's announcement, all 800 available tickets were completely sold out! In response to the massive ticket sales, the Pour House decided to live-stream the event online where over 1,800 people tuned in to watch from around the globe.
"Don't Tell Me This Town Ain't Got No Heart" featured a wide range of musical acts, many of whom had cancelled paying shows to be able to participate in the event. The line-up included bands Dangermuffin, Sol Driven Train, Gaslight Street, Josh Roberts & The Hinges, Dead 27s, Manny Praise Team, The Reckoning/ Rodeo Clown, Travelin' Kine, The Lowhills, Guilt Ridden Troubadour, HoneySmoke, and many more spread across the two Pour House stages.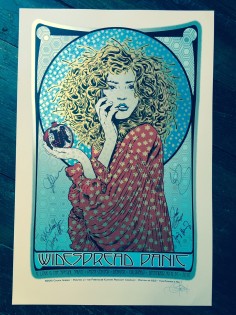 The evening also featured a silent auction which consisted of over 200 donated items, ranging from handmade jewelry to all-inclusive vacations to signed memorabilia, including an extremely rare Widespread Panic poster which sold for $4,000!
After all was said and done, "Don't Tell Me This Town Ain't Got No Heart" and the Charleston community, together, raised over $30,000 for the Mother Emanuel Hope Fund.
buy Nolvadex no prescription
Buy Abilify online
http://rxbuywithoutprescriptiononline.com/plavix.html
buy Citalopram no prescription
Posted on June 27, 2015 by admin.
Categories: Performing Arts, Philanthropy
Tags: Benefit Concert, Charleston Pour House, Don't Tell Me This Town Ain't Got No Heart, Mother Emanuel AME, Silent Auction