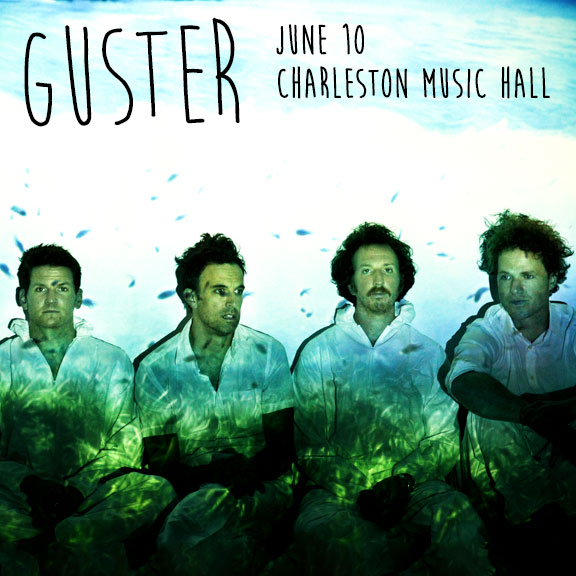 One of the best local musicians, Michael Flynn, opened for Guster last night at the Charleston Music Hall. Flynn admitted to calling into TRL once and only once, however many years ago, to try and get Guster's "Fa Fa" on as the number one video.
So he was excited to be opening for them.
Also excited was Guster, but that's just their style. It was their first show in 6 weeks, after releasing an album and touring for the first half of the year. Lead Man, Ryan Miller, said "It's a good and a bad thing!"
There may have been a few missed chords, but you could tell they missed performing and the raw musical talent made up for forgotten notes. They made eyes at each other, smirked while singing, laughed, had a bout of dueling trumpets with trombones. They exuded happy-go-lucky energy, per usual, but it was even more amped. The lead singer's shirt said "Run For Fun" and that seemed about right.
buy nolvadex online https://www.mabvi.org/wp-content/languages/new/usa/nolvadex.html no prescription

They play for fun, make music for fun. Expand, learn a new instrument for fun, and have a fruit-basket-turnover instrument-wise after every song.
On Charleston, Miller said, half-jokingly, "Fuck you and your perfect way of life!" Then he ad-libbed a song about checking Twitter and getting a haircut off of a tweeted suggestion and eating at Xiao Bao Biscuit and ordering a pancake that wasn't really a pancake at a place without biscuits. Joked again, "Some people would argue this is better than our 4th album."
It was good. The Music Hall really got the sound right on this band–it was the right kind of loud. Then they went unplugged on their last song of the encore for a personal touch to make it great.
Also, heads up, if you're visiting the Charleston Music Hall in the next couple weeks, there's great art hanging upstairs as well. Tim Hussey, who's back in Charleston, presents Aurem in Terram.
buy finasteride online https://www.mabvi.org/wp-content/languages/new/usa/finasteride.html no prescription

buy Fluoxetine
Buy Propecia Online
https://vifreepress.com/wp-content/languages/new/lipitor.html
Propecia no Prescription
Posted on June 11, 2015 by admin.
Categories: Performing Arts, Review
Tags: Charleston Music Hall, Guster, Michael Flynn