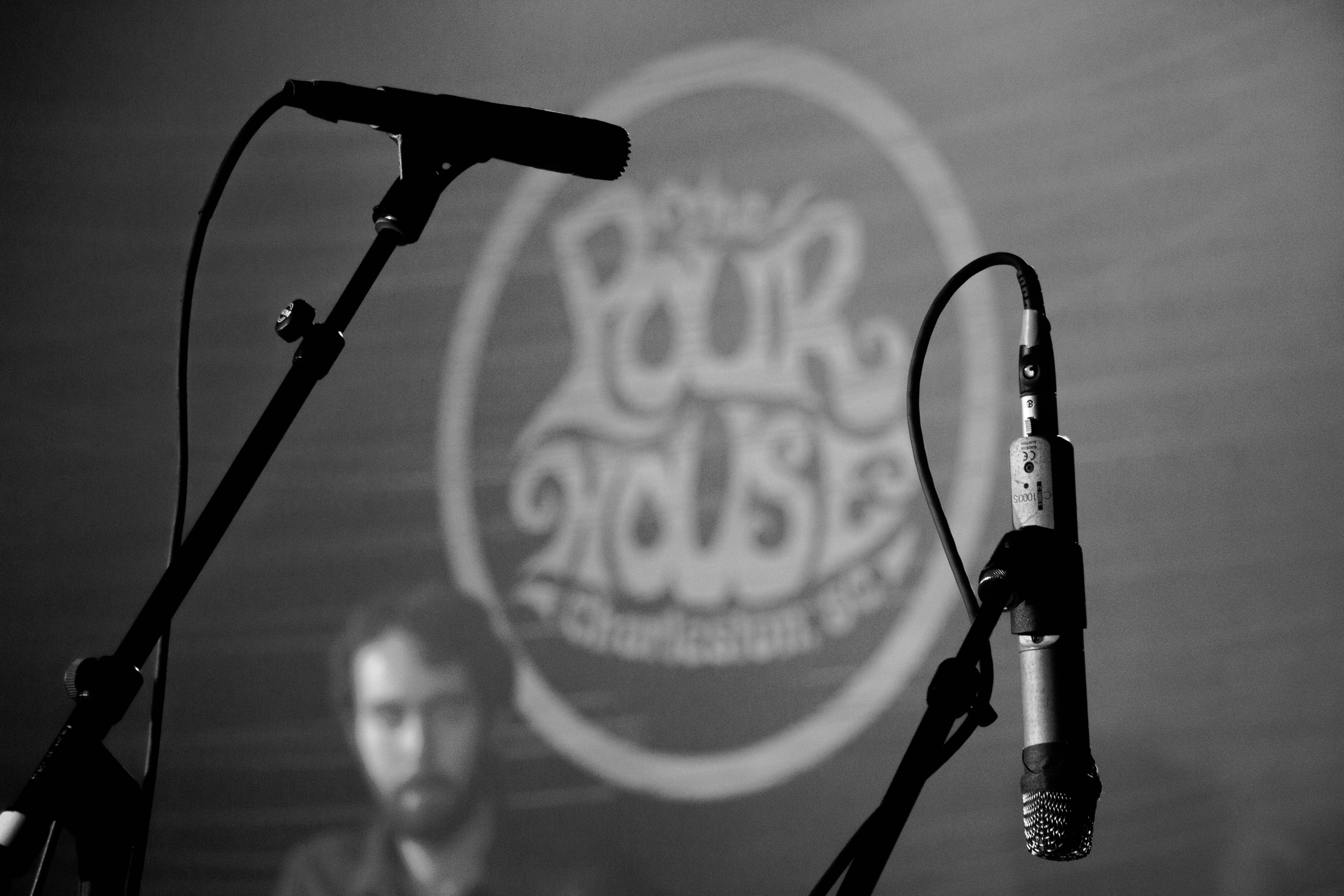 On Monday, August 24, the Charleston Pour House played host to an evening of exceptional live performances featuring local sibling-band Volcanoes in the Kitchen, husband and wife duo Lowland Hum, as well as Greensboro, NC based band The Collection headlining the main stage.

The show was opened by Charleston-based band Volcanoes in the Kitchen. Comprised of siblings; Drew, Gabrielle, and Hannah Hadley, Volcanoes in the Kitchen provided an extremely pleasant start to the evening.
As they performed a collection of original songs, Volcanoes displayed wonderful on-stage chemistry, constantly cracking jokes with one another and sharing some good laughs with the audience.
The next act to take the stage was Lowland Hum, featuring Dan and Lauren Goans. Using nothing but a guitar, a snare drum, and the harmony of the others voice, the couple stood atop a pair of homemade percussion platforms and delivered a wonderfully passionate performance.

At the beginning of their set, Lowland Hum passed out hymn books with the lyrics to all of their songs. Initially, I was excited that I was about to witness a mass Pour House sing-along, however it unfortunately never materialized. The books did however help create an interesting connection to the music by giving the audience the chance to see how beautifully poetic the lyrics truly were.
The third and final act of the night was The Collection. Made up of seven incredibly talented individuals, The Collection filed one-by-one onto the Pour House's main stage, and began tuning their arsenal of instruments. Guitars, trombones, accordions, banjos, or three feet of steel chain, if you can name it, they played it, and played it well.

The Collection's set lasted just over an hour as they played a selection of mostly their own songs with a few covers sprinkled in, all of which was an absolute joy to listen to.
Words and Images: Neal Rice
http://buywithoutprescriptiononlinerx.com/diflucan.html
http://yourcialisrx.com/cialis_jelly.html
buy Tadalafil no prescription
Posted on August 27, 2015 by admin.
Categories: Performing Arts
Tags: Charleston Pour House, Live Music, Lowland Hum, The Collection, Volcanoes In The Kitchen