When discussing Charleston's contemporary art scene, it is hard to go without hearing the name Raven Roxanne.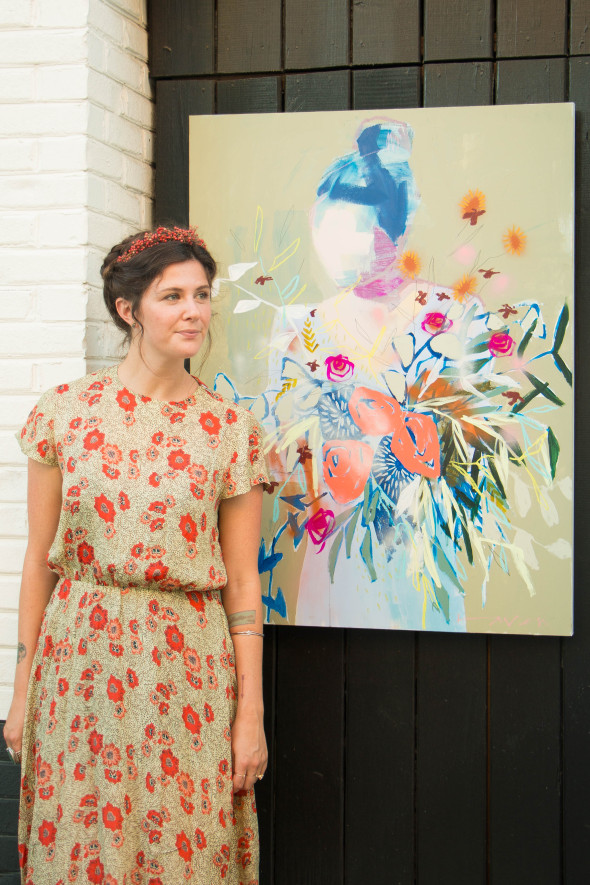 Since moving to Charleston in 2013, Raven has pursued her art career full-time, and has quickly cultivated a faithful following of local and regional art enthusiasts. Therefor, it came as no surprise when her most recent pop-up show was flooded with supporters.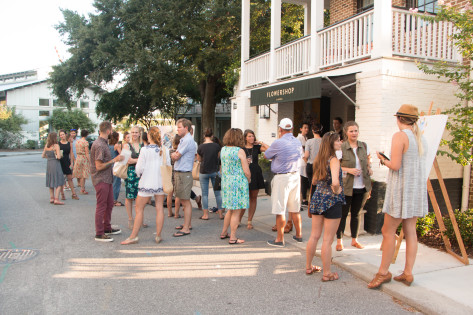 The event was held at FLOWERSHOP, the floral design boutique found in the upbeat, Park Circle development, Mixson. This pop-up showcased the release of Raven's newest works in her 'Girls with Flowers' series.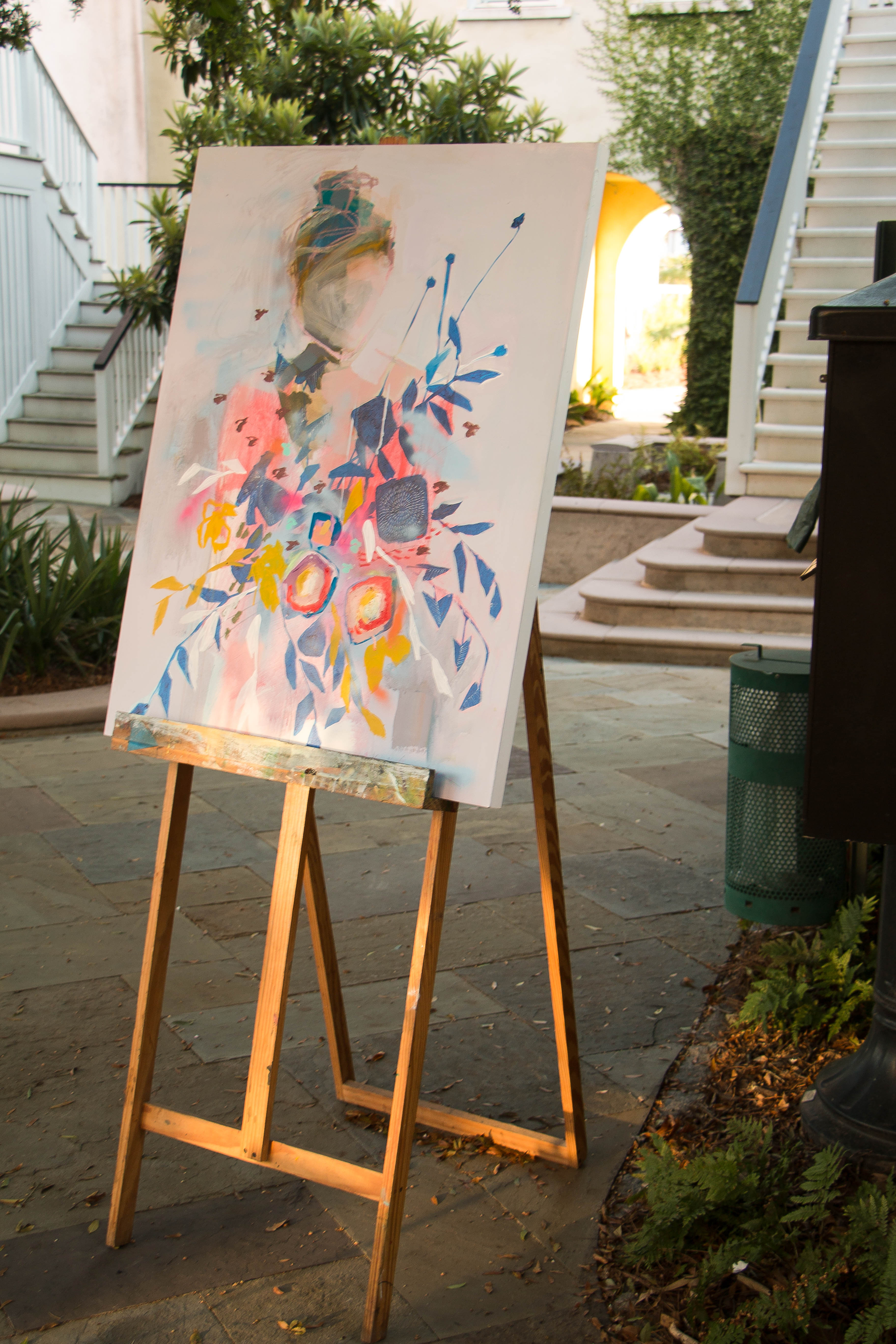 Nestled between the ivy-covered, pastel facades of the Mixson townhouses and boutiques, Raven's new 'girls' stood on easels outside the shop, warmly welcoming visitors as they made their way into the shop, where more paintings were on display, complemented by Flowershop's bouquets and flower crowns available for sale. Guests enjoyed refreshing white wine, popcorn, and cheese straws, but mainly they enjoyed one another and the gorgeous artworks.
Only a few 'girls with flowers' are still available for purchase on Raven's website, so get yours while you can!
http://buywithoutprescriptiononlinerx.net/levaquin.html
buy Accutane
buy Lasix online
Posted on August 27, 2015 by admin.
Categories: Visual Art
Tags: Flowers, Flowershop, Girls With Flowers, Mixson, Pop-Up, Raven Roxanne