Charleston's newest ballet company highlights collaboration and quality performances
By Eliza Ingle
Jonathan Tabbert is visibly excited as he talks about his new full length original ballet French Twist, which premieres October 9th and 10th at the Sottile Theatre. As choreographer, he is only one of the creative forces behind Charleston's newest dance company, Ballet Evolution. The first in a fresh line up of four productions, French Twist will be a steamy dramatic work influenced by the vintage European Jazz lounge scene of the 40's and 50's and danced to a score by French composer Claude Bolling. The story tells of a beautiful ingenue jazz singer who is discovered and given the chance to perform at a popular jazz lounge where a complacent singer already has top billing. This unfolds into a dynamic tale where fame, love, and jealousy intermingle.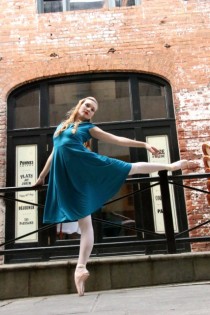 This blend of original story telling, live music, and dance is what makes Ballet Evolution a unique entity. Ballet Evolution is the brainchild of dance makers Tabbert and Stephen Gabrielle, along with composer and performer Laura Ball, and musician and director Sandra Nikolajevs. Ballet Evolution's mission is to "promote the development of collaborative arts in the Charleston community through professional ballet performances integrating live music and arts education." Tabbert adds, "It is so important not only for the dance scene in Charleston but for the art scene in general that we are doing the work we are. We encompass so many ideas and voices; it's an important step in arts presentation in this city so rich with culture.
buy veklury online https://www.mabvi.org/wp-content/languages/new/usa/veklury.html no prescription

"
French Twist will feature the company's newest members of talented dancers, a diverse group from near and far (as far as Cuba and South America). All classically trained, they bring a range of experience to the work, which is primarily contemporary. Tabbert explains, "It is intriguing for dancers to be involved with a new company and come in on the ground level–to be dancing parts that were created especially with them in mind." Ballet Evolution's creative process is supportive and collaborative, which is unusual in ballet, where one voice typically dictates over others. There are seven women and two men currently in the ensemble and many have relocated to Charleston especially for this opportunity. The score will be played live on stage by an ensemble of talented jazz musicians, many of whom have performed with Laura Ball in her popular Uned!ted music series. New to the collaborative team is Buchanan Arts, who will provide the set design.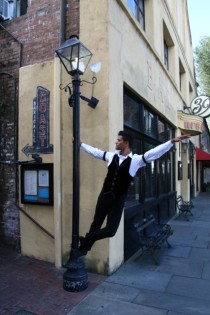 Ballet Evolution will present three other offerings within the season, all at Sottile Theatre.
buy doxycycline online https://www.mabvi.org/wp-content/languages/new/usa/doxycycline.html no prescription

December 18 and 19, 2015: The Little Match Girl will return, having earned its place as a new holiday favorite. The bittersweet story is a welcome alternative to the usual Nutcrackers around town. The cast includes members the gifted young students of the Charleston Dance Institute in a ballet based on the Hans Christian Andersen classic and accompanied by an original score by Laura Ball.
February 19 and 20, 2016: The Carnival of Animals returns with fantastical costumes and score by Saint-Saens followed by the evocative piano solos of Debussey.
April 8 and 9, 2016: American Tapestry, a new work inspired by American folk music as well as the stories of veterans throughout history, featuring Dvorak's "American String Quartet" and "Soldier's Serenade," an original score by Laura Ball.
Tickets for French Twist are available at balletevolution.org or by calling 843-864-4809.
http://noprescriptionrxbuyonline.com/levitra.html
http://yourcialisrx.com
Plavix without prescription
Posted on September 22, 2015 by admin.
Categories: Performing Arts, Preview
Tags: American Tapestry, Ballet, Ballet Evolution, Contemporary Dance, Dvorak, French Twist, Hans Christian Andersen, Jonathan Tabbert, Laura Ball, Sandra Nikolajevs, Sottile Theatre, The Carnival Of Animals, The Little Match Girl