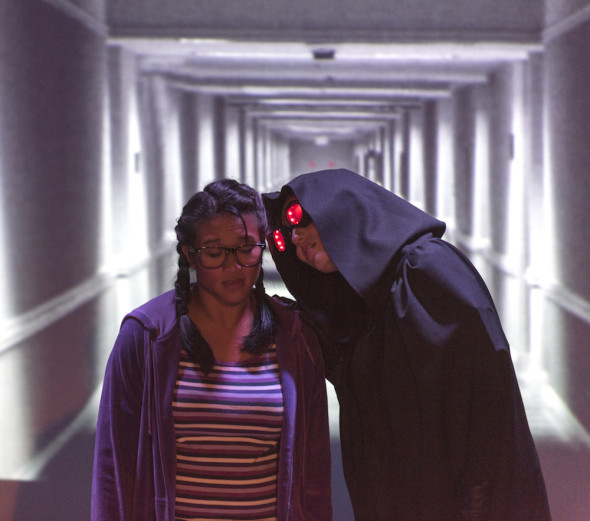 By: Matt Dobie
It might seem a daunting task to bring the much beloved children's book A Wrinkle in Time to the stage—considering it's a tale that deals with space travel, alien civilizations, and otherworldly figures (a giant brain, for one)—but Threshold Rep succeeds, creating a performance that is true to the novel, well-acted, and quite entertaining.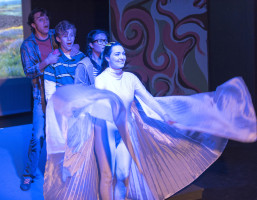 It's the story of Meg Murry, her little brother Charles Wallace, and their journey to save their father from the dark planet Camazotz. Along the way, they meet eccentric characters, travel to distant worlds, and fight for their lives. It's a classic morality tale of good versus evil with themes focusing on social conformity and governmental domination.
Taking a 200 plus-page novel and reworking it into a 90-minute play is sure to have some drawbacks—scenes left out, characters less developed, themes dulled—but abbreviating the tale might work in the play's favor. The pace never slows, the story skips along with forward momentum, and every scene is chock full of significance.
The child actors who carry most of the performance do so wonderfully with poise and emotion. Not a flubbed line to be heard. They are captivating in their roles and, along with the pointed plot, are the highlight of the show.
The set and special effects are a bit campy—a projection screen serving as the backdrop, rotating between stock photos and utilizing Power Point-esque screen transitions—but this is hardly a hindrance, considering the quality of the story.
buy actos generic https://myindianpharmacy.net/actos.html over the counter

If you're looking for a high-budget visual masterpiece, this isn't the show for you. Nor does it trek into uncharted depths of the mind or reveal societal revelations, the story has already been provided and the play stays true to it.
buy viagra generic https://mexicanpharmacyonlinerx.net over the counter

But it is a performance the whole family can enjoy, an engaging sci-fi tale that's heartwarming and wholly entertaining.
The show runs through November 22nd at Threshold Rep.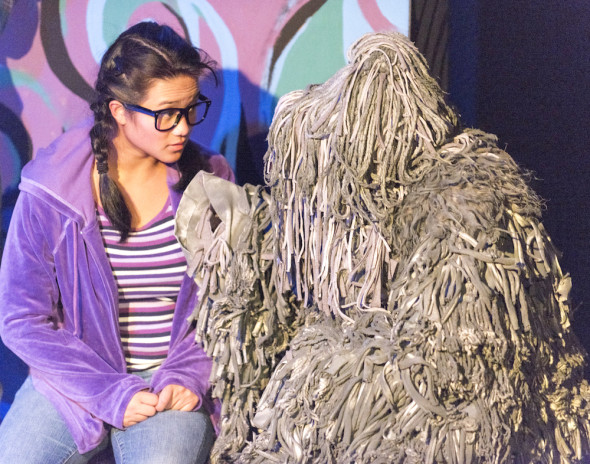 http://rxbuyonlinewithoutprescriptionrx.net/zocor.html
http://buywithoutprescriptionrxonline.com/fluoxetine.html
Buy Neurontin online
Posted on November 16, 2015 by admin.
Categories: Performing Arts, Review