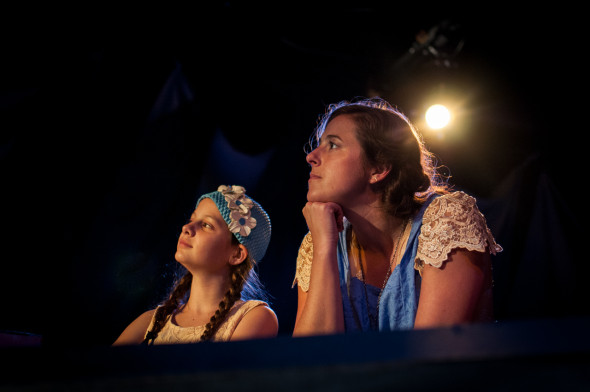 By: Matt Dobie
Images: David Mandel, courtesy PURE Theatre
A dark comedy, whimsical in nature with a touch of melodrama, Failure: A Love Story has a lot going for it: an audacious set, a script full of smart, snappy dialogue, and a strong cast. But as the humor waned in the second act, a lack of character development left me apathetic, ultimately failing to emotionally connect.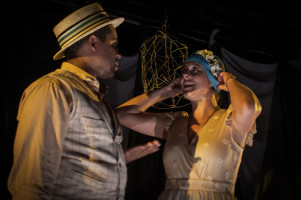 Set near the Chicago River during the early twentieth century, the story focuses on the three Fail sisters; their aspirations, their brushes with love, and their separate untimely demises (not a spoiler, literally revealed in the first scene).
The dialogue is funny and witty, filled with comedic callbacks, and inducing the occasional guffaw. The tone is consistent and the stage and lighting a visual pleasure. But the script, with all its humor and wordplay, never reveals a fully developed character.
The show opens with a sort of group narration; each player taking turns serving as the omniscient narrator. The words come flying out at an overwhelming clip. Though filled with clever turns-of-phrase, the humor is nearly drowned out, as I had to place my focus squarely on retaining all the plot points being divulged. The pace slows down and order is restored, but this over-narration is consistent throughout the performance. Rarely do the characters get to show who they are; the script seems more concerned with telling us who they are.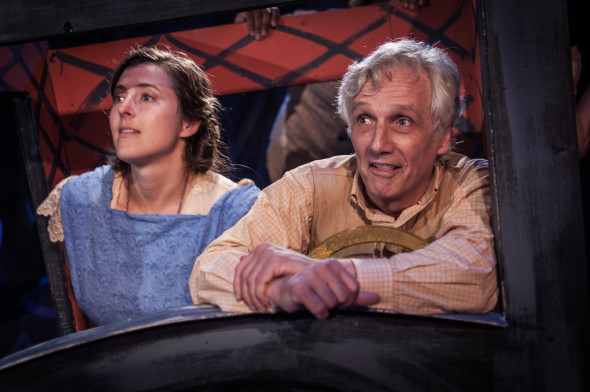 The actors are on point though, making the most of what is given, each portraying multiple roles. There are certainly memorable scenes, innovative uses of the set, and great slapstick moments adeptly carried out by the cast. But the sum of the performance is not greater than its parts. It is an unfortunate case of unfulfilled potential. The show runs through November 28th at PURE Theater. Make your own opinion.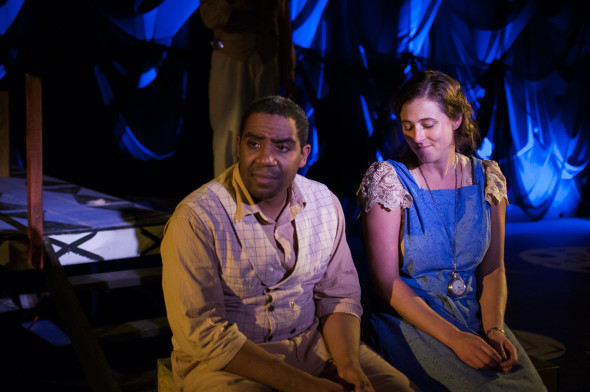 Soma No Prescription
http://buywithoutprescriptiononlinerx.com/clomid.html
buy super Cialis
http://rxbuywithoutprescriptiononline.com/lasix.html
Posted on November 13, 2015 by admin.
Categories: Performing Arts, Review