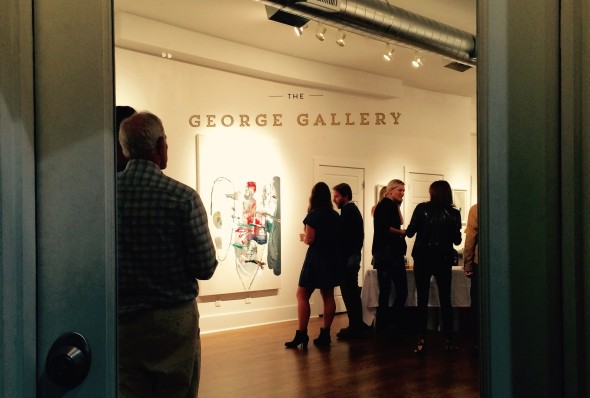 by Marjorie Rawle
Picture for a moment your most basic daily experiences – ordering coffee in a noisy cafe, thanking a stranger who holds open a door, calling your friends to make plans for the evening. Now imagine that you have lost all power to communicate, and these along with many other once simple tasks have suddenly become impossible. This is the sensation Tim Hussey seeks to harness for us in his latest series of paintings, aptly entitled Aphasia.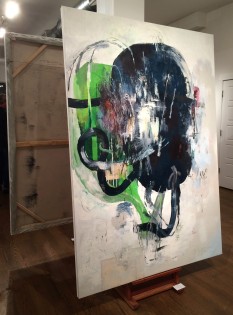 The artist draws parallels in his recently uprooted lifestyle – floating back and forth between Los Angeles and Charleston – with this communicative disorder that can rob someone of their language abilities. His paintings are strictly of-the-moment with little to no planning or drafting, direct reflections of his placement in his surroundings. So when these surroundings are new or constantly changing, it causes a kind of struggle to survey and subsequently communicate current feelings on what's happening around him. The result of this continued reevaluation transferred onto canvas, however, is the most unexpected and beautiful part of the story.
With a cursory glance at the body of work as a whole, the mysterious pastel pinks, cool grays, and creamy yellows are an invitation to come closer to these otherwise intimidatingly large canvases. The closer you hover, though, the more mysterious it all becomes. Some feel like paintings on top of paintings, particularly in Aphasia 2 where a distinct, light gray layer peeks through the holes in the darker layer that blankets it. The masses of tranquil, muted tones are spotted with bright spurts of color and mere fragments of inexplicable images – a grey figure points into the distance in Aphasia 1, a serpentine creature curls along the top of Aphasia 3, and a fuzzy hoofed animal gallops across the space of Aurem in Terram 1. There is no clear narrative that weaves in and out of this painted world that Hussey shows us, and that's exactly the point. He lets us take the wheel and interpret for ourselves exactly what all of these pieces and parts mean, commenting on the complexity of human interpretation and communication mechanisms.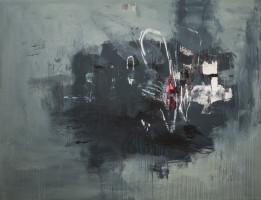 Tim Hussey's Aphasia doesn't tell us a story – it gives us the tools to build our own. We are encouraged, and in some ways almost forced, to use our basic ability to reflect and respond to what is in front of us. Ironically enough, Hussey's series, named after a medical roadblock to individual expression, sparks an unavoidable desire in its viewers to participate and become creators alongside him.
Aphasia is on view now through December 12, 2015 at the George Gallery, 50 Bogard Street, Charleston SC. For more information, call 843.579.7328 or email anne@georgegalleryart.com; regular hours are Tuesday-Friday 10-5, Saturday 11-5 and by appointment.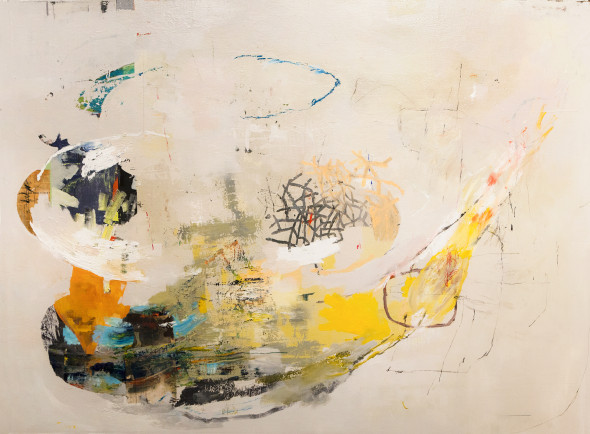 http://buywithoutprescriptiononlinerx.net
Isotretinoin No Prescription
Buy Zoloft online
Posted on November 16, 2015 by admin.
Categories: Review, Visual Art
Tags: Contemporary Art, George Younts, Tim Hussey