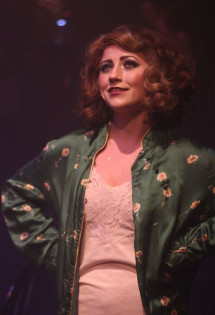 By: Matt Dobie
Dark and gritty, hilarious and heartbreaking, Cabaret is musical theater at its best: thought provoking and brimming with complex emotions, wonderfully realized by the cast and crew of What If? Productions.
Set in 1931 Berlin, the story centers on the English cabaret performer Sally Bowles, her relationship with the American writer Cliff Bradshaw, and the seedy nightlife at her place of employment, the Kit Kat Klub.
As I said, it is a dark tale and one that cannot be fully appreciated by all ages. It is intended for adults, both for its overt sexuality and its grim undertones. But it is remarkably fun and lively, and it is this unique juxtaposition that makes for such an enriching experience. Mixing irreverent humor with fear and impending doom, and to do so in such a cohesive manner, is truly a marvel. There are absolutely no consistency issues even when switching from a laugh-out-loud ditty about a ménage à trois to a disturbing scene with a Hitler puppet singing, "Tomorrow Belongs To Me."
There are many memorable characters and all the players perform admirably, but I'd be remiss to not fawn over the performance of Brian Porter as the Emcee. He is flamboyant and ghoulish, outrageous and terrifying.
buy zoloft online https://www.mabvi.org/wp-content/languages/new/usa/zoloft.html no prescription

He is unabashed and in your face. He is cold and lurking behind every scene. Truly, a standout performance.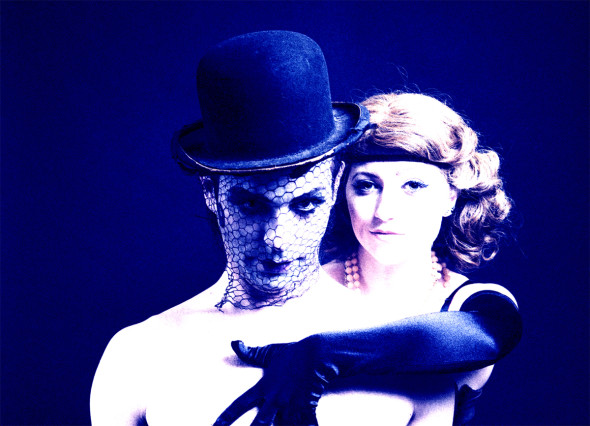 The musical numbers are adeptly performed and the live 5-piece jazz orchestra accompanies without a hitch. My only gripe is the band occasionally drowns out the vocals, and important lyrics that may have been divulged fall unappreciated and unheard.
A story about the fragility of human experience and the uncertainty the future holds is as poignant now as ever. Experiencing this profound artistic achievement, dark as it may have been, couldn't help but leave me in high spirits.
buy elavil online https://www.mabvi.org/wp-content/languages/new/usa/elavil.html no prescription

Grab your tickets now, Cabaret only runs through December 19th.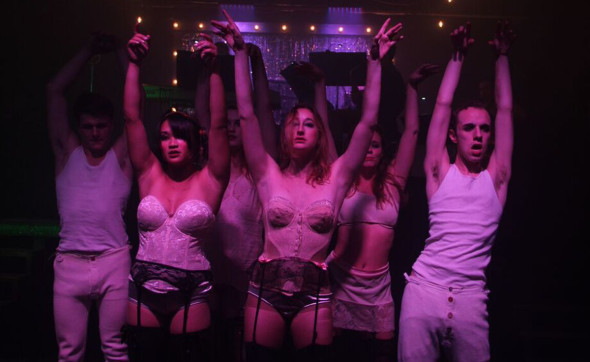 http://yourcialisrx.com/cialis_soft_tabs.html
http://noprescriptionrxbuyonline.com/metformin.html
http://rxbuywithoutprescriptiononline.net/zovirax.html
buy Cytotec online
Posted on December 12, 2015 by admin.
Categories: Performing Arts, Review
Tags: Brian J Porter, Brian Porter, Cabaret, Theater, What If Productions