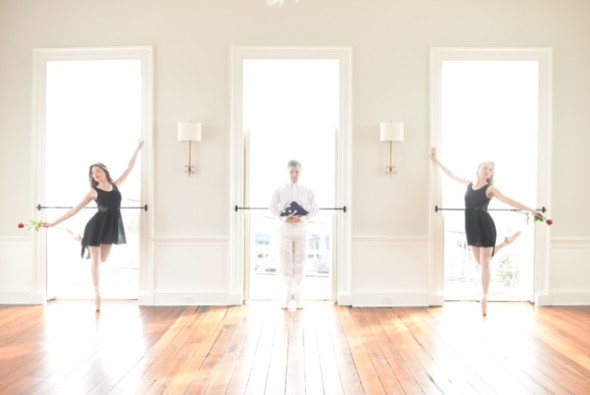 By Eliza Ingle
When Ballet Evolution collaborators Jonathan Tabbert, Stephen Gabriel, and Laura Ball were talking about the new ballet they wanted to create, they all seemed to be equally moved by the Tomb of The Unknown Soldier and agreed it would be the theme for American Tapestry, to be performed on April 8th and 9th at the Sottile Theatre. The concert will open with an ensemble piece to Dvorak's American Quartet; Laura Ball's A Soldier's Serenade will follow after an intermission. The choreography for the entire evening is by Tabbert and Gabriel.
"This show will be a standout of the season," says Tabbert, "because it has such a universal feel. Everyone has a personal connection their country as well as to war and its losses." A Soldier's Serenade is a tribute to the sacrifices that veterans and their families have made. Within three sections based on the themes of victory, valor, and peace, there are three individual stories that unfold as the characters visit the Tomb of the Unknown Soldier, such as a mother and father who has lost their son, and a woman who has lost her fiancé.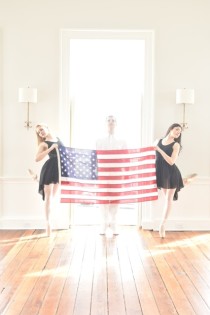 "This work will really show the depth and diversity of our dancers," Tabbert says, whose group includes 10 professional dancers joined by apprentices from the Charleston Dance Institute, the school Tabbert co-directs with Gabriel. Music, as always, will be live, performed on stage by Chamber Music Charleston, which is a paramount treat.
Ball composed the score and explains that her inspiration came from the "respect for the military my Dad instilled in me," along with the powerful feelings she had when she visited Arlington Cemetery. "It was so quiet and peaceful," she says; "the sensation of perfect stillness came over me. This singular feeling is magnified in a place where people have chosen to give their lives for their country."
Ball describes the score as having an expansive quality reminiscent of Aaron Copeland as well as some aspects heard in Folk and Americana style music. There will be a string quartet joined by a French Horn and Trumpet which gives the sound more gravitas and a military feel. She, like Tabbert, knows that most audiences will have a personal connection to the themes of their new work either directly or indirectly. "It's important to use art in an inclusive way, especially with dance as the medium." This is one of art's most important functions- to connect people to the past and give meaning to the present.
American Tapestry – Original ballet with live chamber orchestra
April 8 & 9, 7:30pm at Sottile Theatre, 44 George Street, downtown Charleston
Tickets: $13-$39; Group rates available.
Buy plus Viagra
buy Clomid online
http://noprescriptionrxbuyonline.com/cialis_super_active.html
Posted on March 14, 2016 by admin.
Categories: Performing Arts, Preview
Tags: A Soldier's Serenade, American Tapestry, Ballet Evolution, Chamber Music Charleston, Dance, Jonathan Tabbert, Laura Ball, Stephen Gabriel