Last night opened the 10th year of Baker Motor Company Charleston Fashion Week with high expectations. Three emerging designers and three retail runway shows delivered a very fashionable night.
The evening was a blend of retail runway collections and emerging designer shows. A collaboration between Bits of Lace Fine Lingerie, Shoes on King, and Taxidermy opened Charleston Fashion Week with a strong, sexy start.
Alabama resident Destani Hoffman was the first presenting Emerging Designer, showing an avant-garde collection that gave a dark, deeply romantic vibe on the runway. Hoffman created strong looks with her use of silks, chiffon, and organza, and played with modest silhouettes that ranged from completely covered models to other looks baring discreetly exposed chests. The CFW judges voted Hoffman's collection as the best of the night; she will advance to Saturday night's Fashion Finale and compete for the title of CFW Emerging Designer.
The contemporary music of Marina Hill's "One Time" opened for emerging designer JD Noble, an Atlanta, GA resident who delivered a women's ready-to-wear collection. Noble's use of bold colors and patterns made her collection extremely interesting, but the cut, construction, and designs did not convey the maturity of a seasoned designer. The fun and flirty looks were perhaps too fun and flirty, with unrealistic proportions and skirt lengths for a ready-to-wear collection. Isolated pieces in her collection would work well on their own, but the over all look created on each model came off as trying to cram too many creative details and ideas into each look.
It's usually the emerging designers that put on the best and most creative shows, with the retail runway shows for local boutiques having more of a commercial feel, but Ibu really stole the show in last night's runway. And that's because Ibu didn't produce a traditional retail runway show and isn't a traditional local boutique. Opening their show was a brief but perfectly executed video setting up the Ibu brand, produced by local creative agents The Royal Wild. Each look sent down the runway was stitched by Ibu seamstress Jamie Buskey, and the show blended empowering, feel-good music, striking clothes, and worldly accessories to create a story that celebrated women around the globe. The audience took notice too–the Ibu team was rewarded with a standing ovation at the end of their show.
After a brief intermission and the chance to refresh drinks in the Style Lounge, emerging designer Storm Dorris from Cartersville, GA presented his avant-garde collection. Dorris created traditional silhouettes in his designs, but describing his looks as traditional would be misleading. Full gowns were embroidered to cover only the most essential of body parts, while the rest of the gown flowed into a seemingly transparent cloud, creating a dream-like, ephemeral feeling when viewing his clothes walking down the runway.
Elias Gurrola was the final emerging designer to show during opening night. Gurrola is a contemporary men's designer from Brooklyn, NY, and gave us one of the most creative and entertaining collections of the night. Using lacing and pleating in interesting places in his designs, his clothes presented a structured, futuristic vibe, utilizing only the colors ivory, black, and silver.
Retailer Tres Carmen Boutique showed well-made, striking clothes, but with a very ready-to-wear, commercial feel. Local boutique 7 Gypsy finished strong with a fun show sending the long flowing clothes you would expect. Of note was the long textured hair with flowers that made this Tuesday finale show the most interesting of the night for hair.
The energy from Opening Night of Charleston Fashion Week felt like a celebration of the 10 years that have passed since its founding. With such a strong opening night, we look forward to the rest of a fashion filled week as we continue to celebrate and foster emerging talent.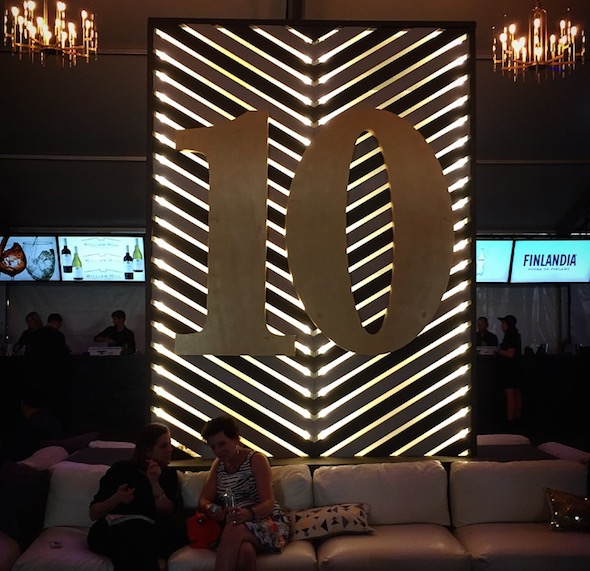 copy and photos by Matt Mill
Buy Flagyl online
Buy Amoxil online
Buy Tadalafil online
Premarin no prescription
Posted on March 16, 2016 by admin.
Categories: Review, Wearable Art