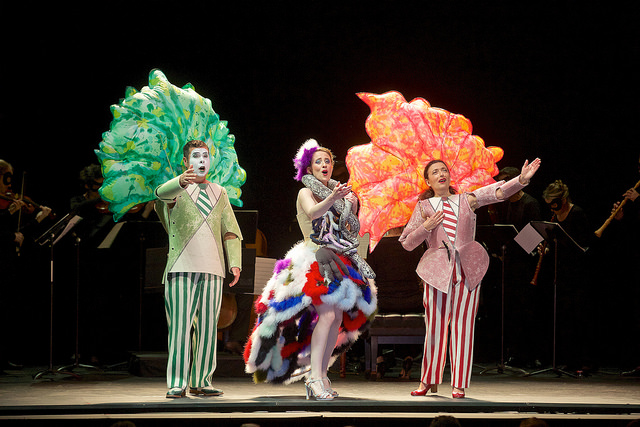 By Matt Mill | Images by William Struhs, courtesy Spoleto Festival USA
Strange and very entertaining, the French comic opera La Double Coquette makes its US premiere at this season's Spoleto Festival USA.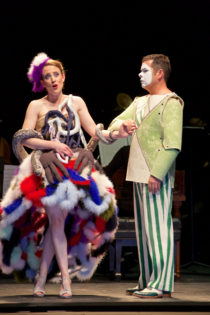 Based on Antoine Dauvergne's 1753 comedic baroque opera "La Coquette Trompée," this piece is a very contemporary adaptation that marries the 18th century piece with many modern modifications. The opera is beautifully sung in French with English supertitles.
Every preview promoting this performance described a cross-dresser plotting to win back the affections of her recent flame, which created a story line that I couldn't quite wrap my mind around. Perhaps lost in translation, the use of cross-dresser does not have the same meaning in this production as it does in American vernacular.
buy grifulvin online https://cpff.ca/wp-content/languages/new/canadaa/grifulvin.html no prescription

The character of Florise (played by soprano Isabelle Poulenard) isn't actually a cross-dresser, but a desperate woman who disguises herself as a man in a convoluted attempt to win back her ex-lover, Damon (played by tenor Robert Getchell), by sabotaging his current relationship with Clarice (played by soprano Mailys de Villourteys).
This plot keeps in line with the original version; however, La Double Coquette wildly changes both the ending and meaning from the original production.
In the original version, Damon and Florise reunite and get back together, with a lesson learned about the value of love over lust.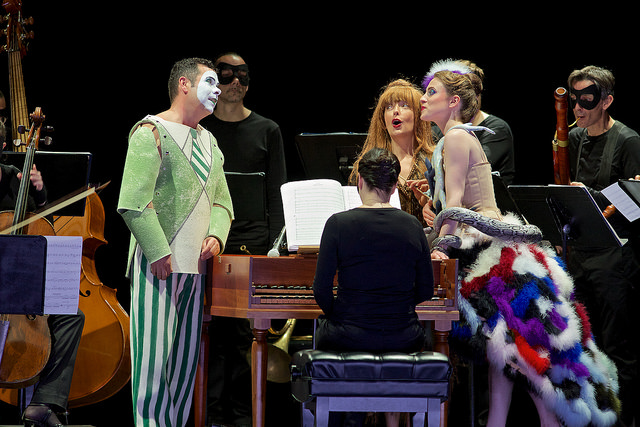 In this adaptation, Florise does so well at seducing her adversary, Clarice, that they fall in love and stay together in the end.
buy amitriptyline online https://cpff.ca/wp-content/languages/new/canadaa/amitriptyline.html no prescription

This creates a new lesson that challenges the traditional idea of love, with love not defined by gender in this modern love story.
The music also gets a 21st century update, blending Dauvergne's original opera with changes of 32 additions by Composer Gérard Pesson, libretto by Charles-Simon Favart, and revisions by Pierre Alfieri. Throughout the opera, 12 musicians dressed in all black, including black masks, share the stage with Florise, Damon, and Clarice.
You hardly notice the lack of a stage set with the stunning and colorful costumes worn by Florise, Damon, and Claire that complement the modern take of this entertaining performance.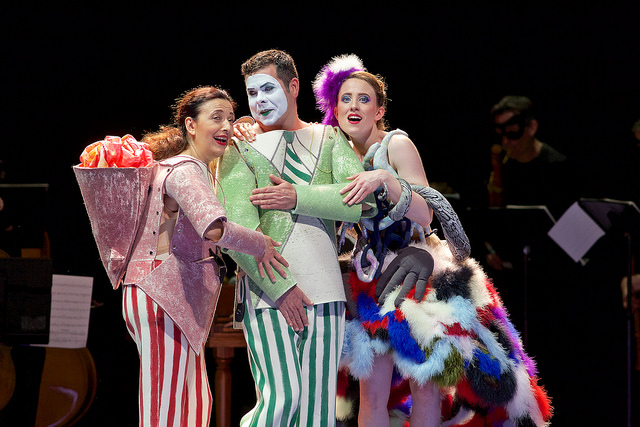 Nexium no prescription
http://noprescriptionrxbuyonline.com/nolvadex.html
http://buywithoutprescriptiononlinerx.net/kamagra.html
Posted on May 30, 2016 by admin.
Categories: Performing Arts, Review
Tags: Antoine Dauvergne, Charles-Simon Favart, Gérard Pesson, Isabelle Poulenard, La Coquette Trompée, La Double Coquette, Mailys De Villourteys, Pierre Alfieri, Robert Getchell