REVIEW — THEATRE
by Hunter Gardner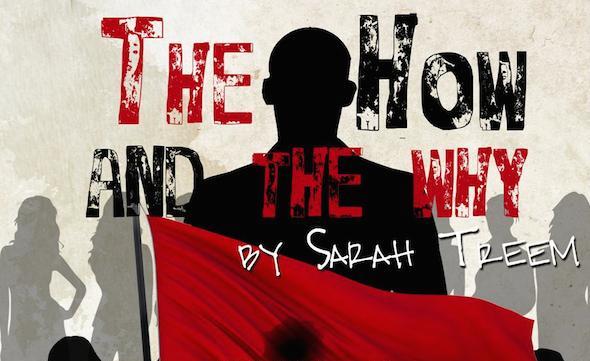 South of Broadway Theater in Park Circle, North Charleston is doing something very smart: letting their space inform their productions. The mid-sized house and floor-level stage cater to intimate stories and uncomplicated staging, and what's interesting – and I suppose, challenging – about this is putting up productions where the acting and writing are truly engaging. And this is what audiences can expect with their latest, The How & The Why.
The two-act, two-person play is written by Sarah Treem, whose name may seem familiar from her television credits: Showtime's The Affair, HBO's In Treatment, and the inaugural season of the beloved House of Cards on Netflix. The story begins to amplify when we come to learn that our two characters (both evolutionary biologists) are in fact biologically related (Zelda, the established scientist in the field, and the emerging talent, Rachel, who she gave up for adoption).
Performed by Lorilyn Harper (Zelda) and Phyllis Jackson (Rachel), the two recently reunited characters investigate, interrogate, and dissect each other, constantly theorizing about how – and in it's most effective moments, why – their lives have landed where they are. These exchanges in and of themselves are fun for the audience, a mystery slowly and then all-at-once becoming unraveled. But with both characters admitting that they tend to be liars, the truthful moments become all the more powerful.
Harper and Jackson don't hesitate in their performances, boldly riding out the emotional wave that these characters take both together and in their own personal arcs. Moments of questioning, accusation, support, unity, and distrust consistently hit – and oftentimes in quick succession. Likewise, the two performers seamlessly bring the audience into the all-too-politicized world of scientific research, both in their delivery and believability. In preparation for her role, Jackson spent hours with textbooks and sat in on MUSC presentations.
While The How & The Why spends much of it's time commentating on the social, professional, and even biological implications of being a woman – that is merely how the story is told. Audiences will find that the why is, in fact, something we can all take a piece of with us.
This show will run until March 18th (Thurs-Saturdays, 7:30pm) at South of Broadway Theater, 1080 E. Montague Ave. in North Charleston. Tickets are $25 and available at SouthOfBroadway.com
---
Stay Connected:



---



http://rxbuyonlinewithoutprescriptionrx.net
http://rxbuywithoutprescriptiononline.net/sildenafil.html
Buy Levaquin online
Posted on March 5, 2017 by Matt Mill.
Categories: Performing Arts, Review
Tags: Art Mag, Charleston Sc, Performing Arts, Review, Sarah Trimm, South Of Broadway, The How And The Why