10 Artists We Discovered at ArtFields
by Emily Reyna and Matt Mill

In the heart of South Carolina is the rural Pee Dee region where life primarily revolves around agriculture and manufacturing. But a transformation is taking place that is capturing the attention of the art world across the Southeast.
Leading this charge is the town of Lake City, which is quickly becoming a center of art and culture by playing host to ArtFields. Twelve southeastern states represent the makeup of this festival with more than 400 works of art. And there's over $120,000 awarded in artist competitions to attract some of the top artists in the region.
Many of the artists that you see in this festival have all completed, or are completing, a relevant university degree in their chosen field. Because of the experience and knowledge that they have gained during this time, as well as showcasing their amazing pieces at events like this, this can help them to start their career off on the right foot. With the help of professional resume writing services like ARC Resumes (https://www.arcresumes.com/local/north-carolina/), and their own individual determination and drive, this could be the beginning of a fantastic art career.
So, without further ado, here are just ten of the outstanding artists we spotted in the town of Lake City.
---
Wilmington, NC
This large piece of an abstracted aerial night view of Paris will immediately catch your eye. Done in cliché-cerre-a photo-painting hybrid process-Johnson began with a hand-painted image on glass in negative, then scanned, enlarged, and printed it digitally. Johnson is expanding the possibilities of photography, painting, and digital technology.
---
Rock Hill, SC
An interesting and intriguing depth is created by Furr with the many colors the artist incorporates into the skin tone of her portraits. The recent Winthrop University graduate is actively evolving her work, lately incorporating patterns and fabric within her portraits.
---
Charleston, SC
Native to the Gulf Coast, Mosteller developed her early artistic pursuits in embroidery and found-object assemblages, foreshadowing the marriage of her fiber arts and metalwork. Mosteller, a College of Charleston graduate in Art History and Sculpture, found herself knitting as a way to get through bed rest due to a back injury her junior year. "My sculpture professor, Herb Parker, encouraged me to explore and experiment with combining my two passions of metalwork and fiber arts." Using metal for artwork is something that is becoming more and more popular. By welding pieces of metal together, artists can create beautiful sculptures and pieces of art. They just have to get metal fab tables to help them cut the metals accurately, and then they are able to create gorgeous pieces of art. More artists should consider using metalwork in their art.
---
Florence, SC
We're digging the texture, contrasts, and warm and cool colors in this abstract composition. Gately serves as the Coordinator of Visual Arts Programs at Francis Marion University.
---
Garner, NC
Using layers of paint and resin, and a little help from some 3D glasses, Kreacic created a piece that moves and jumps off the wall. "When looking at my paintings, the physical layering of the paint off the canvas creates movement as you walk by. Once you place ChromaDepth 3D glasses on, the effect is intensified. Reds, yellows, and oranges are pulled forward. Cooler blues, purples, and greens recede. The glasses make my artwork take on another life."
---
Hickory, NC
Heavily influenced by growing up with artist parents, Smith has been interested in depicting portraits since he was a teenager.
---
Charleston, SC
Craftsmanship and contemplation encompass Perkins' work, who immerses herself in mixed media forms of weaves, sculpts, and collage works on paper. Her black ink drawings take on a personal craft, which Perkins identifies as her "personal calligraphy." She established herself as a landscape artist but abandoned painting for a three-year stint where she turned to a meditation program as a way to dial in, listen, and discover her personal language. Her work is characterized by contrast, "collisions of sumi ink with white kozo paper that are measured intentionally with intuition or chance contrasted by heavy subject matter presented in a light airy way."
---
Dorchester, SC
Sometimes a piece of art stops you dead in your tracks. You're immediately pulled in, and the artist connects with your consciousness and soul. And in this moment, the power of images express what words oftentimes can't. For Glen, "Art is about how form is described and how images are perceived." Which is exactly why this powerful piece of the Emanuel AME Church shooting by Glen entranced us.
---
Florence, SC
This self-portrait of Brown, layered with a collage of photos and paint, is meant to capture the artist's "excitement, freedom, and exuberance, as well as the questions and doubts and loneliness, that are all such significant parts of growing up and being 24 years old."
---
Charleston, SC
LEDs have long held this multi-media visual artist's curiosity to harness their full potential. "LEDs have a very unique characteristic that gives it many avenues to be explored creatively. Two years ago my fascination with fire and LEDs merged, and I found my true focus and expression. That's why I haven't ventured out before; I didn't feel I had anything true to contribute."
---
ARTIST TALK
Inside the Mind of an Artist
We chatted with Charleston artists Sarah Mosteller, Susan Perkins, and Devin McKinny to learn more about their artistic process, inspiration, and focus for ArtFields.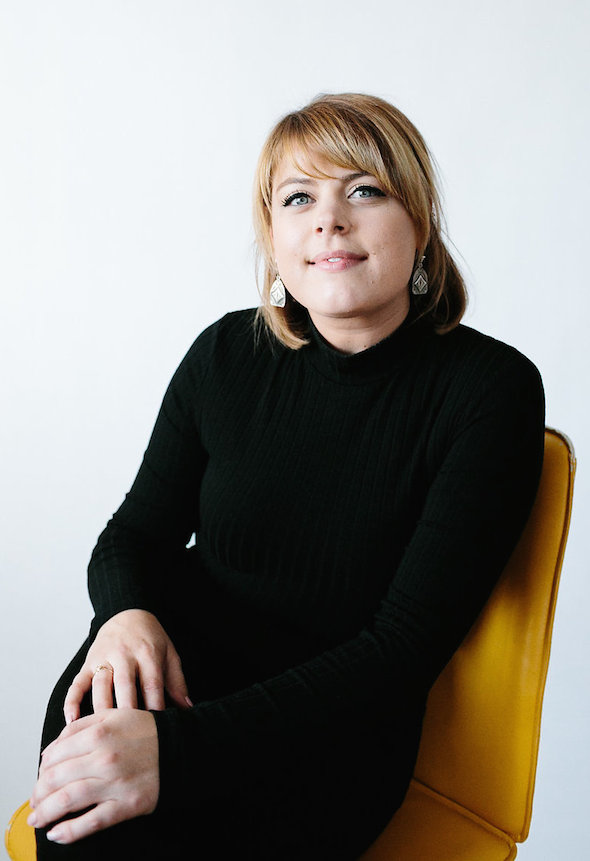 DESCRIBE YOUR CREATIVE PROCESS: "It looks a lot like 'trial and error'-which makes me laugh out of sheer disdain for the 'error' portion of the process. It is time-consuming, especially when I am tackling a new subject matter. Similar to methods of knitting with yarn, everything I make requires a 'pattern', which I have to come up with for each new subject I approach. The trial and error takes place in the construction of these patterns. I have come to a place where I've been growing in this particular medium for over two years, so the trial and error stage definitely seems kinder to me now, but it wasn't always-hence, my laughter. My creative process also looks meditative and repetitive, and it causes me to have callused fingers. All of these facets are what conceptually drives my artwork. Sometimes I feel like I am creating a sculpture, and sometimes I feel like I am making a textile, but that beautiful duality is what my work and process hinge on."
DESCRIBE YOUR SOURCE OF INSPIRATION:"Identity, balancing paradoxes, and cultural and artistic dualities are key concepts that my work circulates. Redefining ideologies and empowering women are foundational for my pieces, as well. The kind of portraits and artwork found with art collectors like Charles Saatchi showcases the work of contemporary artists is also a motivating factor. The facets of my process are what drives my work conceptually. Thinking about the historical and cultural significance of fiber arts and the handiwork of females is a focal point for inspiration. Then, there is also this idea of clothing and textiles as an extension or reflection of our identities. So, taking the subject matter of a dress, i.e. the 'bread and butter' of feminine clothing, and relaying it in metal provides a way for it to be seen as both delicate and dexterous. Many other juxtaposing ideas can be extracted from my work; for example, elegance and harshness, acquiescence and resistance, fluidity and rigidity, and femininity and masculinity. The fight between the two sides of a paradox is quite beautiful and inspiring to me. I think as humans we are full of contradicting ideas that seem to work together. In the middle is where I believe our identities rest. We discover more of ourselves amid conflict, and by finding contentment in the unfolding."
WHAT IS THE FOCUS OF YOUR ARTFIELD'S PIECE? "This piece, entitled Hello Society, I'm Contrived to Meet You, deals with stereotypes of the societal roles placed on women and how they have or have not changed in our culture. The subject matter is a debutante gown and gloves, knitted out of braided steel. My intention in the creation of this piece is to initiate a dialogue around past ideologies grounded in traditional Southern culture about societal gender roles, status, marriage, sexuality, and identity."
---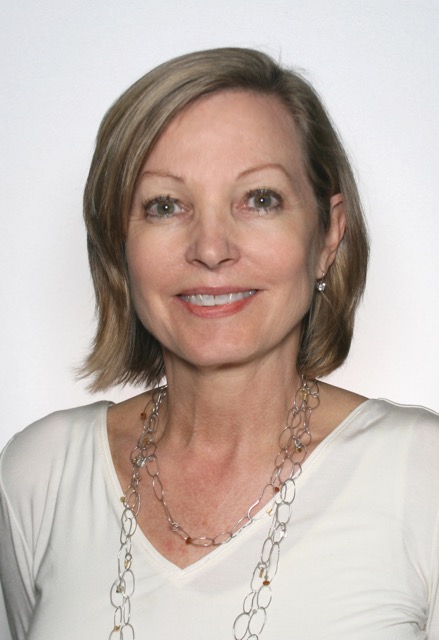 DESCRIBE YOUR CREATIVE PROCESS: "I start my process with deeply observing my surroundings. I draw and photograph patterns, naturally looking for beauty in the ordinary or in places that are often deemed without beauty. Expressed in black ink across a white page, I amass a wealth of drawings to use for a new expression. I delicately tear the drawings into long strips and shuffle them into pleasing patterns-giving shape to chaos. Once I am satisfied with the composition, I weave the strips together using a frame loom but always leaving room for spontaneity in the process."
DESCRIBE YOUR SOURCE OF INSPIRATION: "My life is inspiration. I agree with the original meaning of inspiration-to breath life into or the act of inhaling. For me, it is important to be aware of what is providing myself energy or what is calling me-both from within and from without. I understand I have to be present and open for inspiration to be heard. Inspiration is the driving force, it is the 'muse'."
WHAT IS THE FOCUS FOR YOUR ARTFIELDS PIECE? "Rising Action started as many ink drawings of intricate patterns reflected in glass windows-calling myself to ponder our current view of our community and world. I delicately tear the drawings weaving the paper to recreate the original intricate pattern reflected in the glass window, which represents standing at a dynamic turning point. Every moment is an opportunity for transformation. The interlaced nature of the woven piece represents our interconnection with one another; at one moment we choose to follow one thread or another to hopefully lead us in a better direction. Similarly, we shape each other's thoughts, choices, and actions to affect our surroundings. The weaving reminds us that each moment is a turning point of opportunity for change. The piece is calling us to take rising action for our communities and our world."
---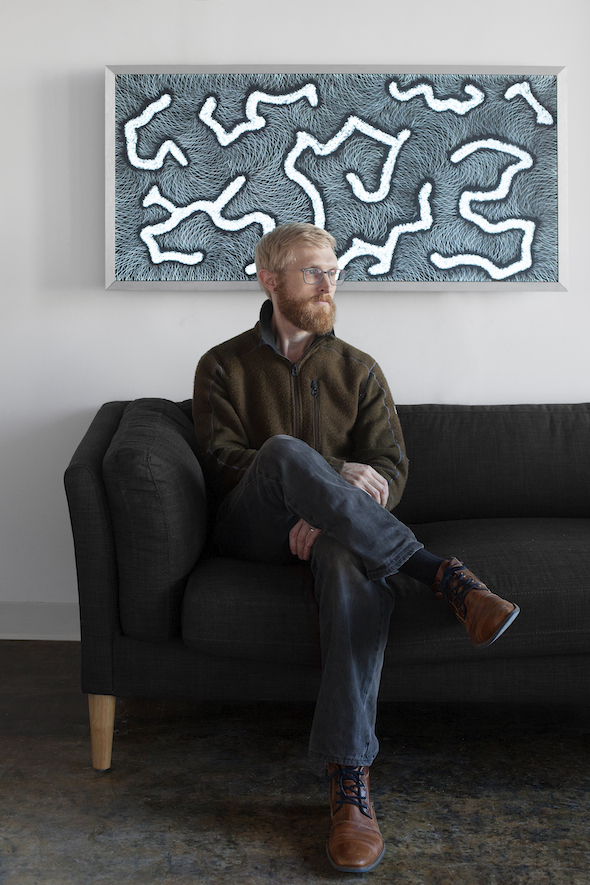 DESCRIBE YOUR CREATIVE PROCESS: "The main thing is to find the flow. I do this mainly via meditation or induced through a music trance. I try to tap into that space where the works come out and the brain doesn't get in the way. Another important aspect is paying attention. There might be something that happens unexpectedly during the process, and instead of labeling it as a mistake it might be where you need to explore instead. You have to learn to watch out for those moments. You never know when it's going to happen."
DESCRIBE YOUR SOURCE OF INSPIRATION: "I would say my inspiration comes from nature. It's mind boggling to wrap your brain around the vast and complex nature of what all this is. That's the premise for my newest series, dissolving. If you could look around at both natural and man-made objects, at the smallest vibrational level and just see that energy, everything would blend together. That's how I see things. The only difference is the configuration. The "end" of one thing is just the beginning of another, just dissolving into the different forms."
WHAT IS THE FOCUS OF YOUR ARTFIELDS PIECE? "This year's work is a part of the dissolving series. Each piece is an LED panel that I have painted, burned, and etched to create. The nice thing about the panels is they are RGBW color changing and multiple panels can be linked together to form an installation if desired."
ArtFields is held in Lake City, SC and artworks are on view until April 29, 2017.
---
ARTFIELDS
artfieldssc.org
Stay Connected t0 the Arts:



---




Sertraline no prescription
https://micgadget.com/wp-content/languages/new/topamax.html
http://rxbuywithoutprescriptiononline.com/nexium.html
Posted on April 25, 2017 by Matt Mill.
Categories: Visual Art
Tags: Alvin Glen, Art Mag, ArtFields, Courtney Johnson, Dan Smith, Devin McKinney, Emily Furr, Frank Kreacic, Lake City, Mills Brown, Sarah Mosteller, South Carolina Art, Steven Gately, Susan Perkins