DISCOVERING TOP EMERGING ARTISTS
INTRO is a pop-up art exhibition that discovers works from top emerging artists. Each day we'll announce a new artist participating in INTRO before the exhibition opening on March 23.
---

CHAMBERS AUSTELLE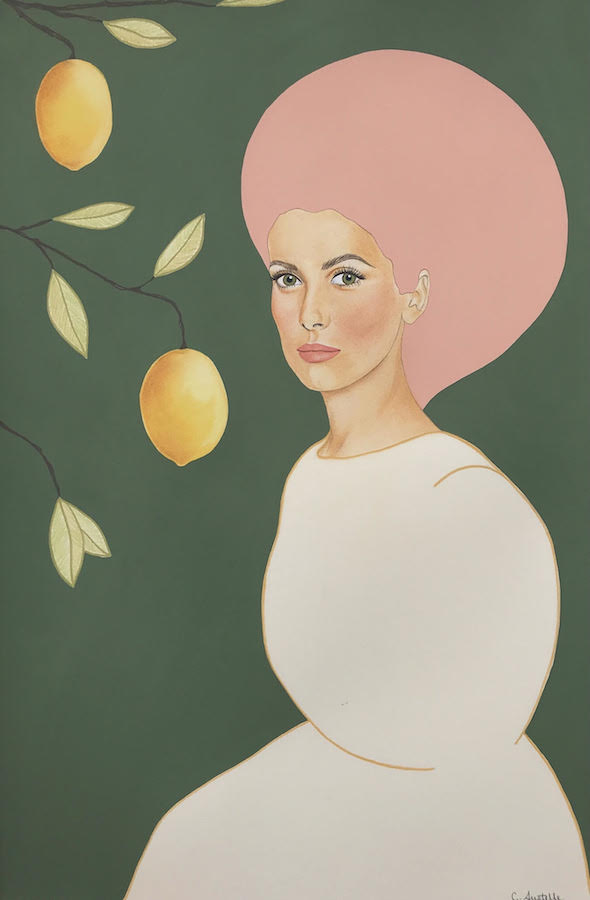 What inspires you to create?
I feel like the inspiration to create is something that is innate. What has, however, inspired and given me the courage to pursue art as a career is the never-ending support from my husband and mother.
What story does your collective work tell?
My work is a personal investigation of the issues and experiences I've had as a woman growing up in the South. It explores the complex way our society views women and their relation to beauty. I believe there is a dialogue that can be found in all of my pieces, no matter your gender or background. Although my work addresses issues that are universal, it tells a very personal story.
Do you have a motto or advice that you as an artist live by?
Being an artist and doing what you love is incredibly rewarding, but it can also be extremely difficult and lonely. Reach out and find a community of others that are working toward the same goals. Having a network to help support, challenge, and keep you motivated is priceless.
Why is it important for you as an artist to be living here in Charleston and the South?
I was born and raised here in Charleston and absolutely love it. Right after college, my (now) husband and I moved away for 6 months. That was all it took for me to realize how much I wanted to move back. Charleston has such an amazing, supportive community of artists and entrepreneurs. I can't imagine doing what I do anywhere else.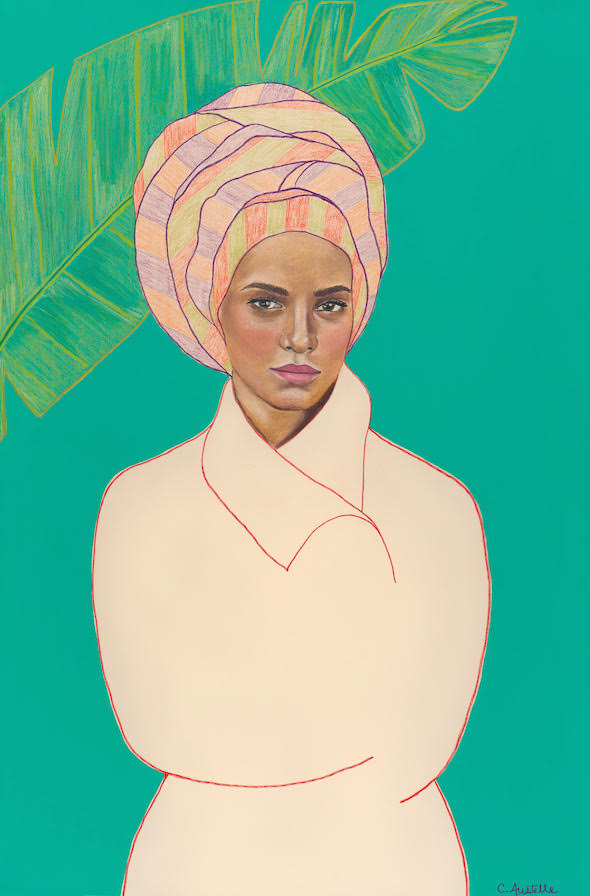 Chambers Austelle is a contemporary figurative painter and educator living and working in Charleston, SC. Austelle is best known for her compositions of vivid color and female subjects. The isolated environments challenge the viewer to question the way beauty and women are perceived in our culture. Austelle's work has been exhibited nationally and exists in many private collections. She was awarded Best in Show at The City Gallery for "Piccolo Spoleto's 2016 Juried Exhibition", as well as Charlie Magazine "50 Most Progressive". Most recently, she was the 2018 recipient of St. Thomas' Artist Grant. Austelle's work has been featured in publications such as Expose Art Magazine, The Artist Catalogue, Fresh Paint Magazine, The Jealous Curator, Create Magazine, Art Mag, and more.
---
INTRO: DISCOVER TOP EMERGING ARTISTS
Art Pop-Up March 23—31 | 535 King St, Charleston
Other Announced Artists:
Paul Cristina
Paige Kalena Follmann
Stay Connected to the Arts:



Posted on March 16, 2018 by Matt Mill.
Categories: Uncategorized, Visual Art
Tags: Art Mag, Chambers Austelle, Charleston, Charleston Art, Charleston Sc, Emerging Artists, INTRO, Visual Art