The Art Institute of Charleston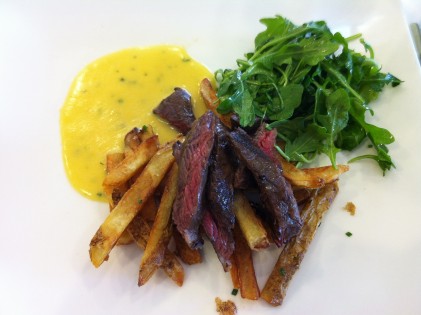 24 North Market
11:30 AM to 1:30 PM
Wednesday through Friday
Walk-ins and Reservations
24 North Market Street
843.727.3500
At the invitation of President Rick Jerue, Art Mag attended lunch in the student-run dining room of the Art Institute of Charleston, 24 North Market. We were honored to join Jerue for a relaxing and delicious meal, paired with conversation about the creative atmosphere evolving in Charleston.
From an innovative kiwi lime spritzer to Fresh Bibb Salad, the meal started out on a light and nourishing note, followed by entrees like Chicken Country Captain with curry and ginger, or Grilled Skirt steak with Béarnaise and pommes frites. In the midst of it all, Art Mag found a way to gather Jerue's insight on how best to equip his creatively minded students for life after graduation. Jerue says the Art Institute has the students work on projects across the departments, such as culinary students with graphic design and film students, so that they become familiar with the business of performing their individual art within a world that requires interaction and business.
We ended the afternoon with desserts of colorful Apricot cake, Banana Nut Cake, and Mocha Panna Cotta, as well as a visit to the table from Dillon Snider, Chair of the Culinary Arts Department. Thanks from us to Rick Jerue, who will be leaving the Art Institute in September. Art Mag will be sad to see him go, but as he plans to stay in Charleston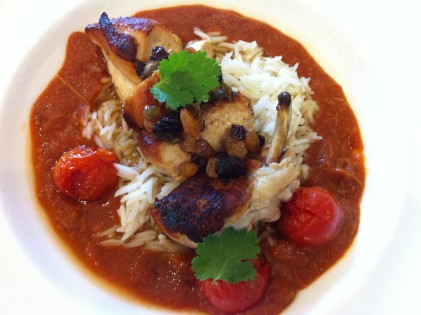 , we hope this won't be our last delightful lunch with him.
words: Cara Beth Heath
Posted on May 31, 2012 by admin.
Categories: Culinary, Review
Tags: 24 North Market, Art Institute, Art Institute Of Charleston, Culinary Arts, Dillon Snider, Lunch, Rick Jerue