Making the perfect cocktail just got a little easier thanks to one more addition to Bittermilk's line of cocktail mixers—the No. 4 New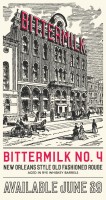 Orleans Style Old Fashioned Rouge. On Sunday, Bittermilk, a Charleston based company that makes hand-crafted mixers, celebrated the launch of its fourth mixer with the city's best-loved culinary aficionados at Two Boroughs Larder.  Foodies celebrated in style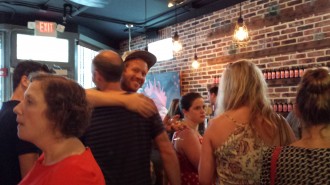 with hors d'oeuvres and drinks, and guests were even able to mingle with Joe and MariElena Raya, the masterminds behind the line of mixers.
The No. 4 New Orleans Style Old Fashioned Rouge is crafted with wormword, fennel, and gentian root, and it is aged in Willet Family Reserve Rye Whiskey Barrels. To make the perfect Rouge, simply add one part No. 4 to four parts rye, stir with ice, and garnish with a lemon twist. To sample this magical mixer yourself, pick up a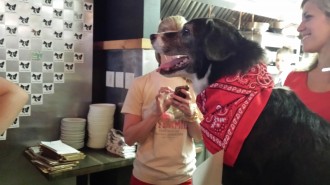 bottle at The Glass Onion,  Bottles, or Two Boroughs Larder. You can also head over to Bittermilk's website to order online.
words + images: Elizabeth Lambert
Posted on July 2, 2014 by admin.
Categories: Culinary
Tags: Bittermilk, Bottles, Cocktail Mixers, Cocktails, Launch, No. 4 New Orleans Style Old Fashioned Rouge, Opening, The Glass Onion, Two Boroughs Larder