Art Mag's Exclusive Spoleto Festival Coverage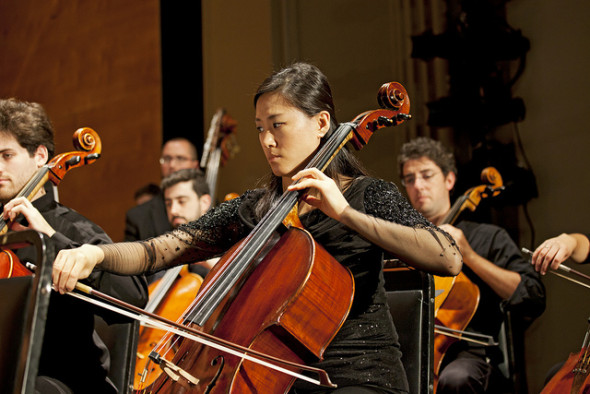 The Spoleto Festival USA Orchetstra performed their one show last night, to a full house inside the lovely Sottile Theatre at College of Charleston. Resident Conductor John Kennedy expertly led this troupe of exceptional young musicians through three very different pieces of music. The program seemed to be designed to have 'a little something for everyone;' as the evening wound on, audience members compared and contrasted their favorite pieces with one another, often to very interesting results. Overall, it was simply magical.
buy zovirax online https://blackmenheal.org/wp-content/languages/new/us/zovirax.html no prescription

My one wish is for more opportunities to see the Spoleto Festival Orchestra…as I've missed Charlie Chaplin's City Lights with Spoleto Festival USA Orchestra, which everyone is raving about, it seems my only remaining option is Decasia, and I just don't know if I can squeeze one more performance into my calendar.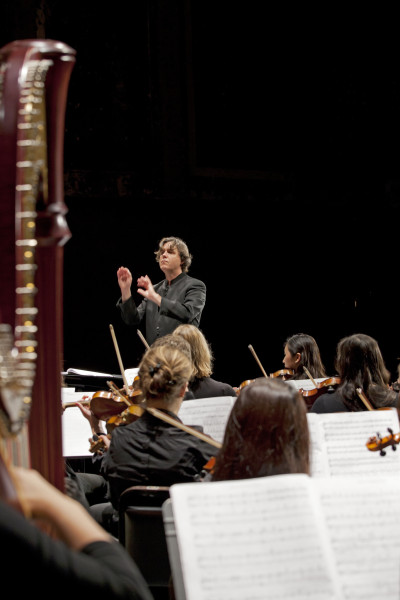 The evening's program opened with Concerto for Orchestra (2012) by Tan Dun (b. 1957). This most modern selection of the evening was filled with staccato sounds from the plucking of strings, bending notes that seemed to hover between definitive markers, and unearthly sounds that would swell and crescendo into heart-stopping moments of glorious percussion. This piece must have been such a joy for the percussionists to perform. They got to pull out all the unusual instruments for it, and the entire piece was expertly played.
buy veklury online https://blackmenheal.org/wp-content/languages/new/us/veklury.html no prescription

Each of the four movements had the power to transport you; movements I The Book of Timespace, II The Scent of Bazaar, III The Raga of Desert, and IV The Forbidden City, are meant to complement an opera that Dun wrote in 1995, Marco Polo, which follows the explorer's journey of the Silk Road. Most interestingly, my neighbor for the performance commented that it felt like a film soundtrack to him. I thought how astute of him, since Tan Dun is the composer of the acclaimed Crouching Tiger, Hidden Dragon score, and works in style that is both narrative and theatrical. It was alarmingly dramatic at times (the opening of III The Raga of Desert sounded like a doomsday film), and easily my favorite piece of the evening, as the musicianship was astounding. Kennedy has the power to elicit exactly what he needs from his orchestra, with movements ranging from the (entertaining) exaggeratedly pronounced to the sublimely subtle.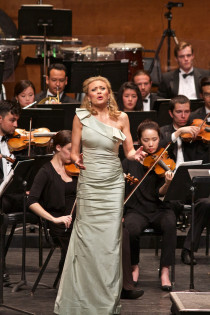 The second piece Knoxville: Summer of 1915 (1947) by Samuel Barber (1910 – 1981) was the hardest piece for me to connect with. The accompanying prose printed in the program is beautiful. It frankly describes a day in the life of a young child, observing his small world, occupied almost exclusively by relatives–that innocent age before heightened awareness broadens one's mind and reality, for better or worse. Soprano Alyson Cambridge sang the prose, and she was quite lovely. Everything she should be, I'm sure. It just felt too far removed from the reality of the text to have this bejeweled soprano singing (in English) words that seemed better fit for a more down-to-earth delivery. But back to that 'something for everyone' approach to programming, the opera fans loved it.
The final work of the evening was Symphony no. 5 (1915-1919) by Jean Sibelius (1865- 1947), a more traditional selection of three movements that opened with an interplay between the tympani, horn, flute, and clarinet. There is something so glorious about the rising tide of an orchestra of strings, the expressive qualities that can only be achieved en masse, and their united voice amplified by the deep bass tones and notes to create a robust sound. The piece was mesmerizing; I was literally swept away in a notion of flight by the final movement (the peril of reading the notes prior to the performance; the final movement, often called the "Swan Theme," was inspired when the composer witnessed 16 swans in flight while out working on the piece, and it moved him so).
Many hats off to John Kennedy and his orchestra. They are a tremendous group of young musicians, coming from across the country to compete for a coveted spot in our Spoleto Festival Orchestra. Read about the orchestra from our Winter issue.
Some Orchestra Facts:
These young artists are primarily composed of post-graduate students and young professionals recruited from across the United States, with members hailing from as far as New Zealand, Alaska, Hawaii, Japan, Korea, Czech Republic, Taiwan, Singapore, Canada, and Colombia.
26 Violins
10 Violas
8 Cellos
6 Double Bass
4 Flutes
4 Oboe
3 Clarinet
2 Saxophone
3 Bassoon
4 Horns (French)
3 Trumpet
2 Trombone
1 Bass Trombone
1 Tuba
5 Percussionists
1 Harp
4 Collaborating Pianists
John Kennedy, Resident Conductor and Director of Orchestral Activities
Andrew Tremblay, Orchestra Personnel Manager
Sydney Hopson, Assistant Orcestra Personnel Manager and Percussion Coordinator
Celeste Markey, Orchestra Librarian
–Stacy Huggins
images by Julia Lynn Photography, courtesy Spoleto Festival USA
Posted on May 27, 2015 by admin.
Categories: Performing Arts, Review
Tags: Concerto For Orchestra, Crouching Tiger Hidden Dragon, Jean Sibelius, John Kennedy, Knoxville: Summer Of 1915, Orchestra, Samuel Barber, SFUSA2015, Spoleto, Spoleto Festiva, Spoleto Festival USA Orchestra, Symphony No 5, Tan Dun