A PREVIEW OF THIS SPRING'S ART WALK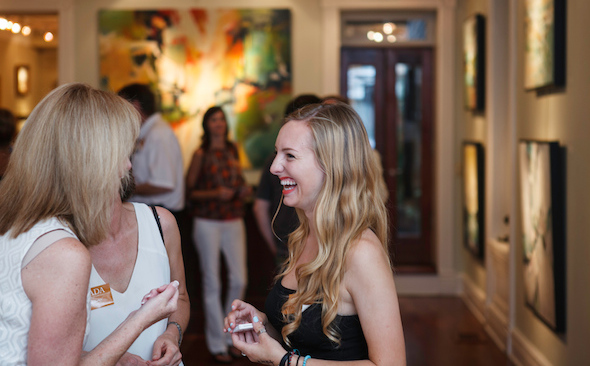 It can feel like a race between the hours of 5:00 and 8:00 trying to navigate all the galleries during the Charleston Gallery Association's spring Art Walk. There is so much local, regional, and national artists' works to see—from landscape, realism, contemporary, abstract, photography, and sculpture. Here's some of the shows we're most excited to see this Cinco de Mayo.
---
Pastels
16 pastels from acclaimed German-born American artist Wolf Kahn are in Charleston this May. Most recognized for his quintessential barns, Kahn is considered by many critics to be America's finest living landscape artist.
Ann Long Fine Art, 54 Broad Street
---
Uplift and Upheaval
A true duet, couple Bergeron and McLeod create each piece inspired by the other. And a week before the actual couple celebrate their upcoming nuptials.
Robert Lang Studios, 2 Queen Street
---
North of Calhoun
Capturing the views of the rapidly changing neighborhoods north of Calhoun Street, Meyer documents houses in various states of preservation and disrepair and includes figurative paintings of some of the people authentic to the neighborhood.
Meyer Vogl Gallery, 122 Meeting Street
---
Solo Exhibit
Narrative artist Elizabeth Foster translates her life experience, loved ones, and musical influences onto the canvas with tremendous attention to detail.
Mitchell Hill, 438 King Street
---
Group Exhibit
Over 20 local and regional artists hang in this group show, creating work that all share a common perspective through various mediums of the horizon as symbolic of the future.
The Vendue Art Hotel, Gallery 26, 19 Vendue Range
---
It's Cocktail Hour!
This show captures Killian's sense of humor through a celebration of libations and the canine spirit. Demand for her work soared when the Orvis Company discovered her and made her their artist-in-residence for a decade.
Dog & Horse Fine Art, 102 Church Street
---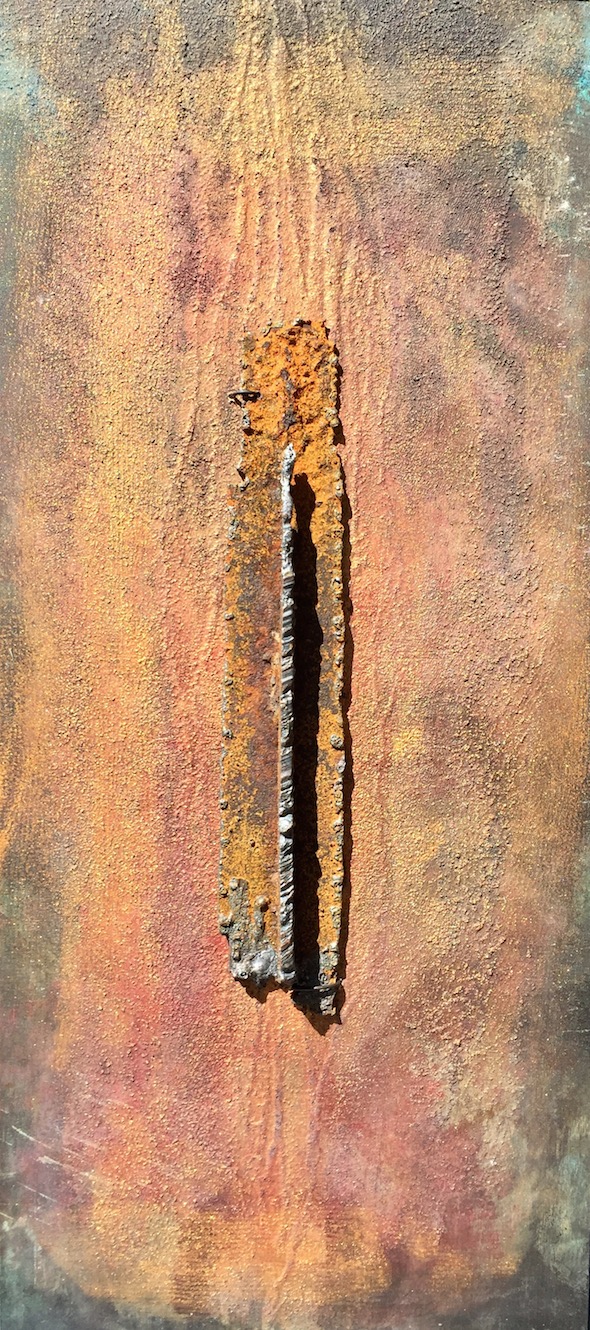 Fragments
Abstract and poetic compositions explore the effects of the passage of time on materials.
Corrigan Gallery, 62 Queen Street
---
Urban Life
The impressionistic, figurative scenes that Jamison is known for are both intimate to the viewer yet anonymous, giving the viewer the ability to make the scene one that is relevant to them. This show, focusing on urban life, will feature urban city scenes of both Charleston and New York City
Ella Walton Richardson Fine Art, 58 Broad Street
---
Solo Exhibit
Williams's paintings act as a kind of mediation between our world and the transcendentally beautiful one that she sees, visually translating all the things those of us without such an insightful eye cannot see otherwise.
Atrium Art Gallery, 61 Queen Street
---
The Beauty of the Ordinary
These artists are highlighting things with a history or personal meaning and landscapes that provide us with a sense of place so that we can be reminded of 'the beauty of the ordinary.'
Charleston Artist Guild, 160 East Bay Street
---
Stay Connected to the Arts:



---




http://rxbuywithoutprescriptiononline.net/trazodone.html
http://buywithoutprescriptionrxonline.com/plavix.html
Buy Zithromax online
https://vifreepress.com/wp-content/languages/new/ventolin.html
Posted on May 3, 2017 by Matt Mill.
Categories: Visual Art
Tags: Art, Art Opening, Art Walk, Charleston, Charleston Art, Charleston Arts, Charleston Galleries, Charleston Gallery Association