MUSIC
by Matt Dobie
The Bank of America Chamber Music series at the Dock Street Theatre is something I look forward to every Spoleto season. And once again, it hasn't disappointed. The series runs the length of the festival, with eleven different programs performed three times each.
The program I attended featured the music of Dmitry Shostakovich, Maurice Ravel, and David Bruce. It began as all Bank of America Chamber Music shows begin, with director and host Geoff Nutall strolling across the stage and introducing the program. Nutall has been called the Jon Stewart of classical music because of his wit and charm and that was thoroughly on display here.
For the first piece, Shostakovich's Piano Trio No. 1 in C Minor, Nutall told the story of a young Shostakovich who was sent to the Crimean to recover from tuberculosis. While there, he fell in love with a local girl, and though they ultimately didn't end up together, that love inspired him to write this trio, which he dedicated to her.
The piece itself was powerful beyond words. Made even more astounding by the fact that Shostakovich was only 17 years old at the time he composed it. He hadn't fully found his own voice yet, so his influences—earlier Russian composers like Rachmaninoff and French Impressionism—were on fully apparent.
Violinist Livia Sohn was shredding—in the best sense of the word. She is such a joy to watch perform, full of intensity and emotion. And as the single-movement piece came to its conclusion, its absolute beauty literally brought me to tears. Never in my life has live music moved me to tears until this performance. I won't soon forget it.
The next piece is one of the gems of the string quartet repertoire, Maurice Ravel's String Quartet in F Major, his only string quartet. This piece was performed by the Rolston String Quartet, their first time on the Dock Street stage. They are a young quartet, all in their twenties and recent winners of the Banff International String Quartet Competition—Nutall called it THE premiere string quartet competition. And they lived up to the billing. Playing a mesmerizing rendition of one of the all-time great impressionist pieces. And the audience let them know how much they enjoyed it, giving them a standing ovation.
The final piece was a modern composition entitled Gumboots: Dances I – VI by David Bruce. For this piece, Nutall shared introducing duties with fellow violinist Owen Dalby who revealed what inspired the composition. During apartheid era South Africa, workers in gold mines were forbidden to talk to each other so they developed an elaborate system of slapping their boots to communicate. Then Dalby went on, with the assistance of violist Meena Bhasin, to describe the complex rhythms this piece utilizes. And boy, they were complex. I don't know how the players stayed in sync. It was simultaneously—and perhaps antithetically—beyond comprehension and accessible. World-renowned clarinetist Todd Palmer joined in on the fun and the crowd was obviously well aware of his prestige, giving him quite an ovation. It was a very interesting, virtuosic piece that kept me engrossed through the final blitzing line of notes.
As you've probably figured out by now, I thought the show was fantastic. And though you can't see this particular program—its three performances have already happened—I can't recommend the Bank of America Chamber Music series enough. You can see some the best players in the world in an intimate setting doing what they love. I can't imagine another scenario where you get to see players of this caliber on stage joking around with each other. And when they start playing, it's as good as it gets.
---
SPOLETO FESTIVAL USA
May 26 – June 11, 2017 | Charleston, SC
spoletousa.org
Stay Connected to the Arts: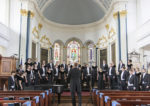 WESTMINSTER CHOIR | Music
Spoleto 2017 Review
by Emily Reyna
Read More
SOFÍA REI | Music
Spoleto 2017 Review
by Emily Reyna
Read More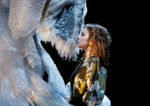 MURMURS | Theatre
Spoleto 2017 Review
by Matt Dobie
Read More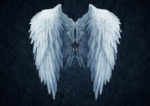 ANGEL | Theatre
Spoleto 2017 Review
by Hunter Gardner
Read More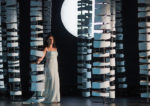 EUGINE ONEGIN | Opera
Spoleto 2017 Review
by Emily Reyna
Read More

Finasteride No Prescription
http://buywithoutprescriptiononlinerx.net/lasix.html
buy Premarin online
Posted on June 6, 2017 by Matt Mill.
Categories: Performing Arts, Review
Tags: Bank Of America Chamber Music, Spoleto 2017, Spoleto Festival Usa