MUSIC
by Emily Reyna
"Of Earth and Gold" symbolizes the full range of emotions felt during a performance, specifically the melodies expressed during music. Last night, during the final performance by Sofía Rei of her Spoleto residency, the audience at the Simons Center Recital Hall at College of Charleston was entranced into each and every emotion within just an hour.
Sofía Rei doesn't fit one particular mold but embodies South American folklore and melody, classical jazz, and eclectic sounds. Her quartet included Leo Genovese on piano, Jorge Roeder on the bass, and Franco Pinna on drums and percussion. Based in New York City by way of Buenos Aires, Argentina, Rei explores global music in a way that combines diverse genres to sound as if they have always belonged together.
Her sound is so ethereal —you feel immersed into the intimate setting as it flows throughout the theater. She named each song during her set, taking time to describe how each one came to fruition and the mood it leaves behind. Though sung entirely in Spanish, the audience was able to understand the meaning behind each ballad.
The performance flowed beautifully together as if one continuous song with different moods. What begins with "Carnival" in light and air folklore transposes into "The Fall," which brings soulful and alternative electronic sounds.
One inspired song about the myth of the crying woman, a classic Mexican melody with many versions, was transformed by Rei to fit her South American sound. It opened with a solo from cello and bass player Jorge Roeder, slowly building the mysterious and idiomatic tempo until each musician layered in their part.
Many of their songs played out as such, making room for exploration of vocal and musical sound as each gave time for the other to be the solo. You could feel how essential each member is to the whole. The joy for each other showed visibly on their faces as each performed, coming from a deep place of mutual trust.
Rei described their last song, "The Willow Tree," as the potential for finding true love. The tune was hopeful and curious, perhaps the way potentially finding love feels, which kept the audience completely attentive. Sofía Rei's unique sound and harmony leaves the listener wanting to take in every note slowly while simultaneously wanting to jump out their chair in dance.
---
SPOLETO FESTIVAL USA
May 26 – June 11, 2017 | Charleston, SC
spoletousa.org
Stay Connected to the Arts: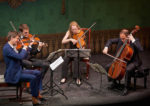 CHAMBER MUSIC | Music
Spoleto 2017 Review
by Matt Dobie
Read More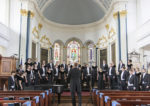 WESTMINSTER CHOIR | Music
Spoleto 2017 Review
by Emily Reyna
Read More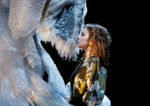 MURMURS | Theatre
Spoleto 2017 Review
by Matt Dobie
Read More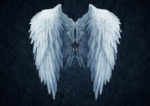 ANGEL | Theatre
Spoleto 2017 Review
by Hunter Gardner
Read More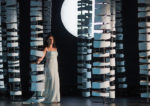 EUGINE ONEGIN | Opera
Spoleto 2017 Review
by Emily Reyna
Read More

http://rxnoprescriptionrxbuyonline.com
Pepcid no prescription
buy buspar online
http://noprescriptionrxbuyonline.com/viagra_soft_tabs.html
Posted on May 31, 2017 by Matt Mill.
Categories: Performing Arts, Review
Tags: Franco Pinna, Jorge Roeder, Leo Genovese, Sofía Rei, Spoleto Festival Usa