DISCOVERING TOP EMERGING ARTISTS
INTRO is a pop-up art exhibition that discovers works from top emerging artists. Each day we'll announce a new artist participating in INTRO before the exhibition opening on March 23.
---

CARRIE BETH WAGHORN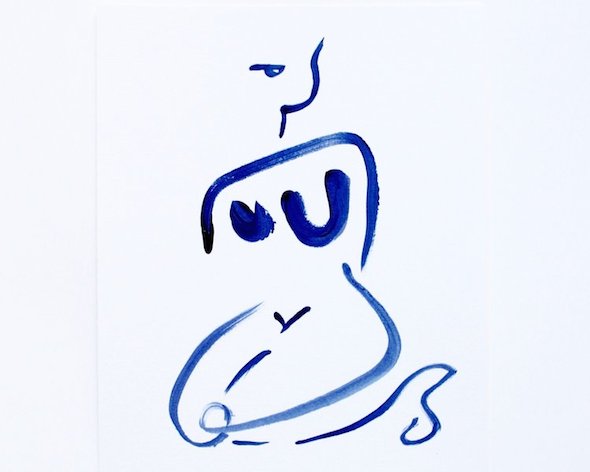 What inspires you to create?
In a word, contrast. I am fascinated by opposing forces, opposites, and parallels. I draw heavily on dream interpretations to create my work, often my pieces include symbolism derived directly from my dreams; I tend to heavily validate the subconscious mind and my more whimsical pieces are certainly indicative this nature. Often as a child I would hide away in nature for hours at a time, completely alone with my own imagination. This introverted curiosity is still a major theme in my life. Art is a way for me to express the forms, moods, and emotions I keep hidden away in the still corners of my mind.
What story does your collective work tell?
The feminine forms I create are both fluid and expressive—I never draw from models. In this way, each woman I create is an instinctive translation of my own femininity. My first series was very much an exploration of a more painful adolescent experience which deeply shifted my identity and affected my ability to express femininity. The figures I created reflect both beauty and a deep sadness. Ironically, after coming out and speaking openly about my experience, I've experienced great relief and greater self-development. This too has been translated into my body of work. Currently, I am experimenting with more fluid and continuous lines, abstract faces, and figures which represent a greater ease. The figures are strong and far less vulnerable, the shapes have changed into more full-bodied figures as a way to reflect my deeper connection into womanhood and a shift from transitional femininity. My work has and always will be an autobiography of my internal landscapes and should reflect the way I related my internal environment to the outside world.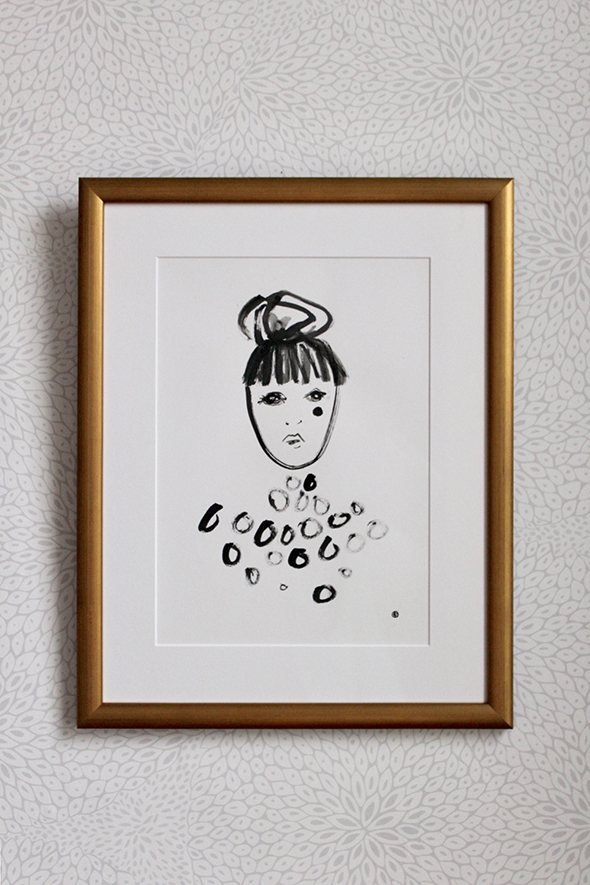 Do you have a motto or advice that you as an artist live by?
Everything is in constant flux.
Why is it important for you as an artist to be living here in Charleston and the South?
Being deeply rooted in a place generates a deeper, more intimate connection to the people around me and my own relationship to the work I create. The creative world is so easily accessible here. I am lucky to live in a place in which my ideas come fruition with a relative ease. There are so many galleries and creatively driven individuals—The mix is a perfect recipe for ideas to become reality, and seeing the way this community has changed and developed over the years had been an added bonus.
In a way, I think losing my parents allowed me to develop an even deeper connection to Charleston and my current connection to the people in it. Friendships became fortitudes, and professional connections sustained me in ways I did not come to expect. The woman here have pushed, supported, and inspired me in place of experiencing this great loss. Without my ties, this energy simply wouldn't be tangible or accessible anywhere else. This is the place I call home.
Carrie Beth Waghorn is a contemporary artist specializing in monochromatic renderings of the female form. Both raw and expressive, her work invokes an unadulterated sense of feminine beauty and vulnerability. She uses a minimalistic approach and bold line work to create stunningly simplistic pieces, portraying roles of feminine stereotypes and sexuality. She currently paints from her sunny studio in Charleston, SC.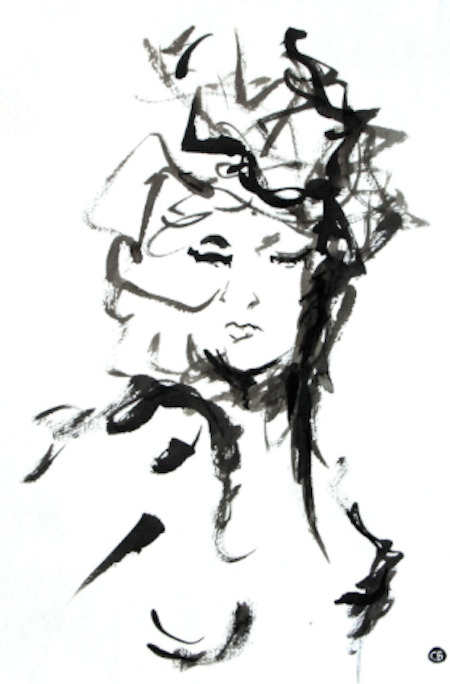 ---
INTRO: DISCOVER TOP EMERGING ARTISTS
Art Pop-Up March 23—31 | 535 King St, Charleston
Other Announced Artists:
Paul Cristina
Paige Kalena Follmann
Chambers Austelle
Adam Eddy
Stay Connected to the Arts:



SaveSave
SaveSave
Buy Plavix
Buy Tadalafil online
Amoxicillin no prescription
buy Zovirax online
Posted on March 18, 2018 by Matt Mill.
Categories: Visual Art
Tags: Art Mag, Art Opening, Carrie Beth Waghorn, Charleston, Charleston Art, Charleston Sc, Emerging Artists, INTRO, Visual Art