DISCOVERING TOP EMERGING ARTISTS
INTRO is a pop-up art exhibition that discovers works from top emerging artists. Each day we'll announce a new artist participating in INTRO before the exhibition opening on March 23.
---

CRAIG LYNBERG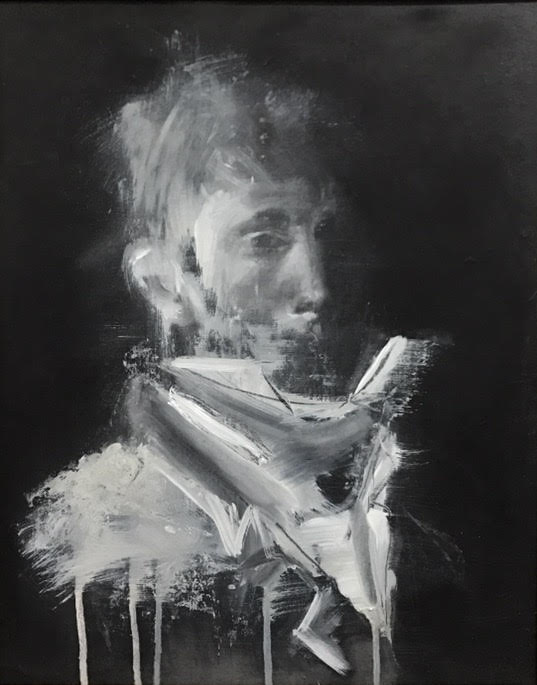 What inspires you to create?
I've always been drawn to creating imagery since I can remember. Often, I can be found in museums studying paintings and drawing from them. I'm drawn to figurative paintings and the emotions I find in them. I recreate certain imagery and compositions and scrape away the surface until some other imagery or emotions are revealed to me.
What story does your collective work tell?
It's a product of my relationship with these figures that have past, and it's about finding the line between abstraction and realism. It reveals imagery that is not as pristine as the figures were previously painted, and a more raw and real image of these figures comes to light. In my collection of work, I'm finding the challenges of drawing realistically lead me towards painting and the freedoms it can give me.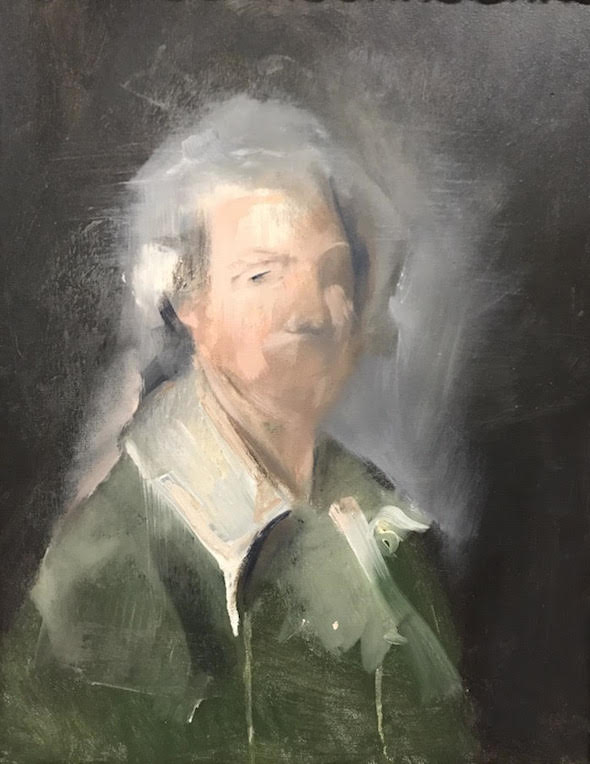 Do you have a motto or advice that you as an artist live by?
I'm always actively trying to learn and improve my techniques. People think I have an innate talent for drawing, but really I've spent thousands of hours drawing and studying from my personal collection of art books. Find what you love and set out to master it. Also, listen to your mentors and absorb as much knowledge from them as you can. Ask questions.
Why is it important for you as an artist to be living in the South?
It's been important for me as an emerging artist to have the opportunities I've had in Charleston. I was born and raised in Atlanta but not until I made it to the coast did I find a thriving and vibrant art community. Without the local community, peers and professors, I would not have had the same exposure for my art as well. I was exposed to culture and art that has directly impacted my art. The exhibits I've partaken in and witnessed have led me on a path I wouldn't have foreseen for myself in my own art endeavors.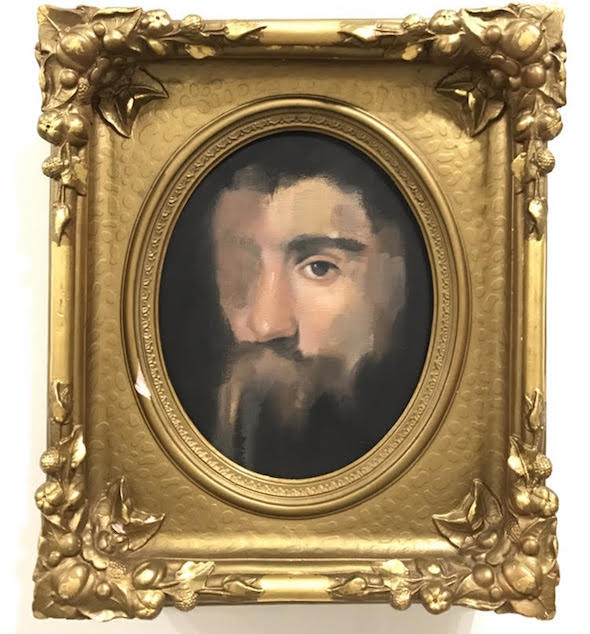 Craig Lynberg is inspired by figures and paintings from the past. Using lighting in his paintings that represent classic techniques, he creates an atmosphere of the old masters, yet also destroys the imagery with an abstract application of paint giving the illusion of the imagery disintegrating on the canvas. Some of his details are focused while others are washed away. It's about accidents and discovery on the painting from scraping away at the surface which cause something else to be revealed through the layers of paint.
Born in 1988 in Atlanta, Craig graduated from the College of Charleston with a BA in Studio Art. He was awarded the Janet Simcox Scholarship and has worked for multiple artists out of NYC including CJ Hendry. He has just moved to Raleigh NC, where he now keeps his studio.
---
INTRO: DISCOVER TOP EMERGING ARTISTS
Art Pop-Up March 23—31 | 535 King St, Charleston
Other Announced Artists:
Paul Cristina
Paige Kalena Follmann
Chambers Austelle
Adam Eddy
Carrie Beth Waghorn
Stay Connected to the Arts:



SaveSave
fucidin no prescription
Lexapro no prescription
buy Bactroban cream online
Diflucan no prescription
Posted on March 19, 2018 by Matt Mill.
Categories: Visual Art
Tags: Art Mag, Art Opening, Charleston, Charleston Art, Craig Lynberg, Emerging Artists, INTRO, Visual Art