DISCOVERING TOP EMERGING ARTISTS
INTRO is a pop-up art exhibition that discovers works from top emerging artists. Each day we'll announce a new artist participating in INTRO before the exhibition opening on March 23.
---

ALAN JACKSON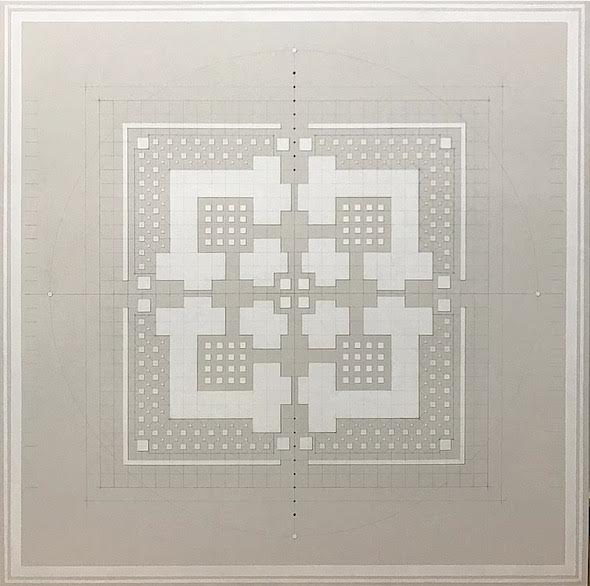 What inspires you to create?
Curiosity
What story does your collective work tell?
That I have a short attention span
Do you have a motto or advice that you as an artist live by?
"Look again"
Why is it important for you as an artist to be living in Charleston?
Warm weather, open spaces, beautiful buildings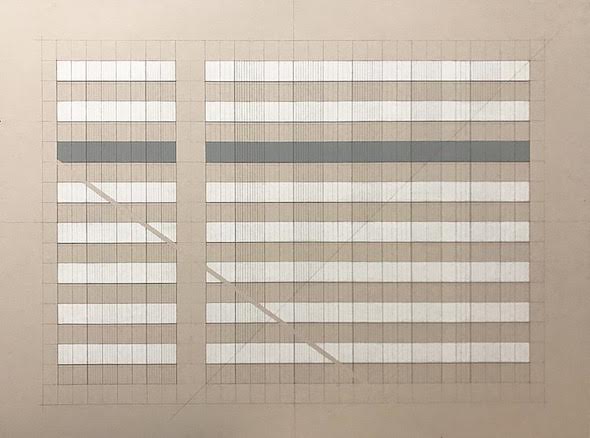 Alan Jackson is originally from Savannah, GA. He graduated from the University of Florida School of Architecture in 1975 and has lived in Charleston since 1979. He is a resident studio artist at Redux Contemporary Art Center and past member of the Redux Board of Directors. His artistic efforts have developed out of an interest in deconstructing architectural drafting and rendering techniques and reassembling them into simply composed and precisely rendered non-representational works that contain elements of drafting and painting. His work has been shown at the Corrigan Gallery, Mitchell Hill Gallery, Charleston Supported Arts, Charleston Arts Festival, The Venue Inn, Jericho Arts, and City Gallery at Waterfront Park. He has collaborated with Hirona Matsuda on several site-specific installations.
He is currently represented by The George Gallery at 50 Bogard St.
---
INTRO: DISCOVER TOP EMERGING ARTISTS
Art Pop-Up March 23—31 | 535 King St, Charleston
Other Announced Artists:
Paul Cristina
Paige Kalena Follmann
Chambers Austelle
Adam Eddy
Carrie Beth Waghorn
Craig Lynberg
Stay Connected to the Arts:



SaveSave
Buy Female Cialis online
cialis usa
buy female viagra
buy bupropion
Posted on March 20, 2018 by Matt Mill.
Categories: Visual Art
Tags: Alan Jackson, Art Mag, Art Opening, Charleston, Charleston Art, Emerging Artists, INTRO, Visual Art