DISCOVERING TOP EMERGING ARTISTS
INTRO is a pop-up art exhibition that discovers works from top emerging artists. We'll announce a new artist each day who is participating in INTRO before the exhibition opening on March 23.
---

ANNA SIMS KING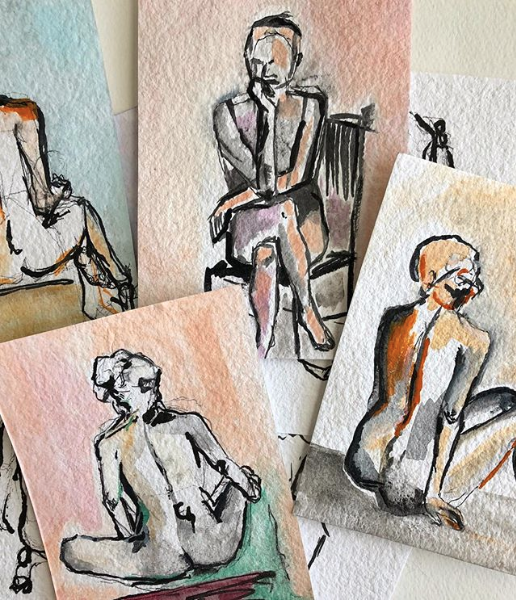 What inspires you to create?
Daughter of an architect and a "Queen of DIY," creativity and problem-solving runs in my blood. There was always a project or 17 happening all around me as a child. In fact, I can't name anyone in my family that isn't creative in some way. For me, it has always just been "what we do." My grandfather told me often as a young child that he could "fix anything but a broken heart." I always liked that.
What story does your collective work tell?
Honestly, I believe most work is an unintentional self-portrait. There are probably some things I'm choosing to share with others and probably lots of things I don't even realize I'm sharing simultaneously. Our stories are all our own interpretations, but how others' see our story is theirs. I'm more interested in what others see than what I'm projecting, but in the end, I hope my work evokes positivity but also makes you think. I love hearing what part of my story triggers feelings about someone else's story and what that means to them.
Do you have a motto or advice that you as an artist live by?
Think. Do. Finish. Phone, wallet, keys.
Why is it important for you as an artist to be living here in Charleston and the South?
It never occurred to me to live anywhere else. This is home—even when I travel to somewhere fabulous, I'm always happy where I call home.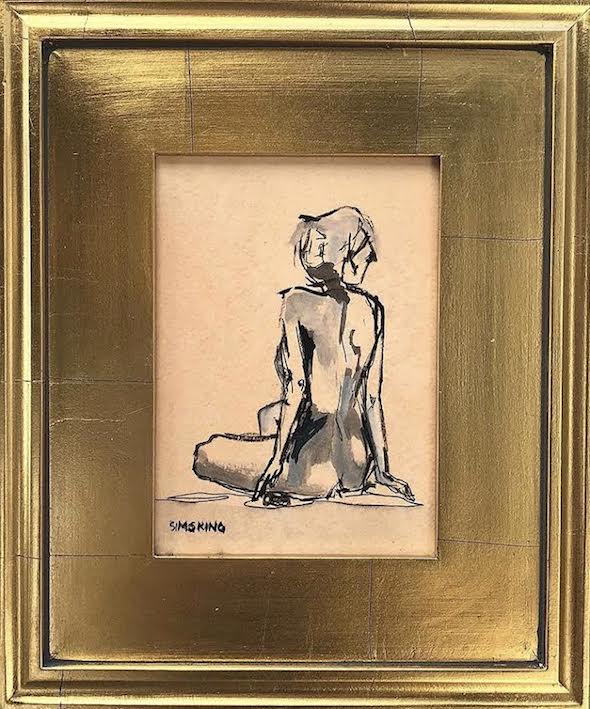 Anna Sims King was born and raised in Columbia, SC. She earned a BFA in Art, Fabric Design from the University of Georgia in 2006 and moved to Charleston a week later. Today, gestural strokes, exploration of line, and suggested color elements build and enhance her work while unexpected color, dimension, and depth drive each piece in layers of movement and light. With an extended family history of South Carolina artists, King has always been compelled to create. Whether on canvas, paper, film, in the kitchen, or through fashion, she maintains a consciousness of environments while creating art to complement its ultimate surroundings. King lives in Charleston with her husband Adam, daughter Margaret, and her rescue "gas station" dog Pilot.
---
INTRO: DISCOVER TOP EMERGING ARTISTS
Art Pop-Up March 23—31 | 535 King St, Charleston
Other Announced Artists:
Paul Cristina
Paige Kalena Follmann
Chambers Austelle
Adam Eddy
Carrie Beth Waghorn
Craig Lynberg
Alan Jackson
Stay Connected to the Arts:



SaveSaveSaveSave
SaveSave
SaveSave
Buy Black Cialis
buy Xenical online
buy Cytotec
Clomid no Prescription
Posted on March 21, 2018 by Matt Mill.
Categories: Visual Art
Tags: Anna Sims King, Art Mag, Art Opening, Charleston, Charleston Art, Charleston Sc, Emerging Artists, INTRO, Visual Art