DISCOVERING TOP EMERGING ARTISTS
INTRO is a pop-up art exhibition that discovers works from top emerging artists. Each day we've announced a new artist participating in INTRO before the exhibition opening on March 23. Today we're happy to announce our tenth participating artist and that we're open! Come see 10 artists' work that we're really proud of at 535 King Street in Charleston.
---

SARA PITTMAN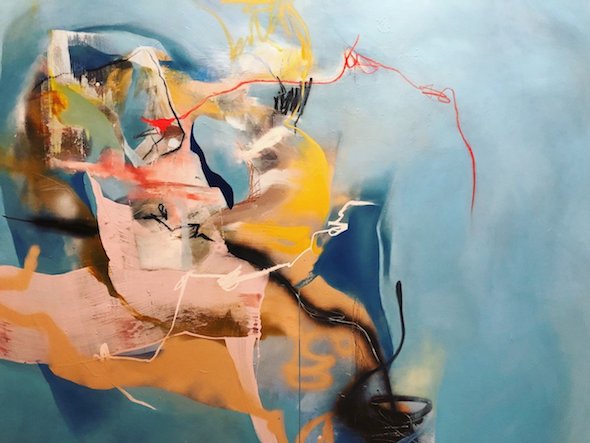 What inspires you to create?
I think I find inspiration from all around me, though I can't directly say what influences me. My work is nonobjective and is an expression of myself. I love to observe other artists' works, traveling to new places, being in nature, etc. The world that surrounds me and the collective experiences I've had throughout my life have left an indelible imprint on me. I find that these are best translated through painting.
What story does your collective work tell?
My work shares a different narrative for each viewer. I paint in a nonrepresentational way, building layer upon layer, adding and painting over until I'm pleased with what I see. A story is built within the layers, showing the history of my thought process and emotions. This depth to my work creates an etherial world that invites those viewing it to come closer, to observe, and to become the narrator in their own right.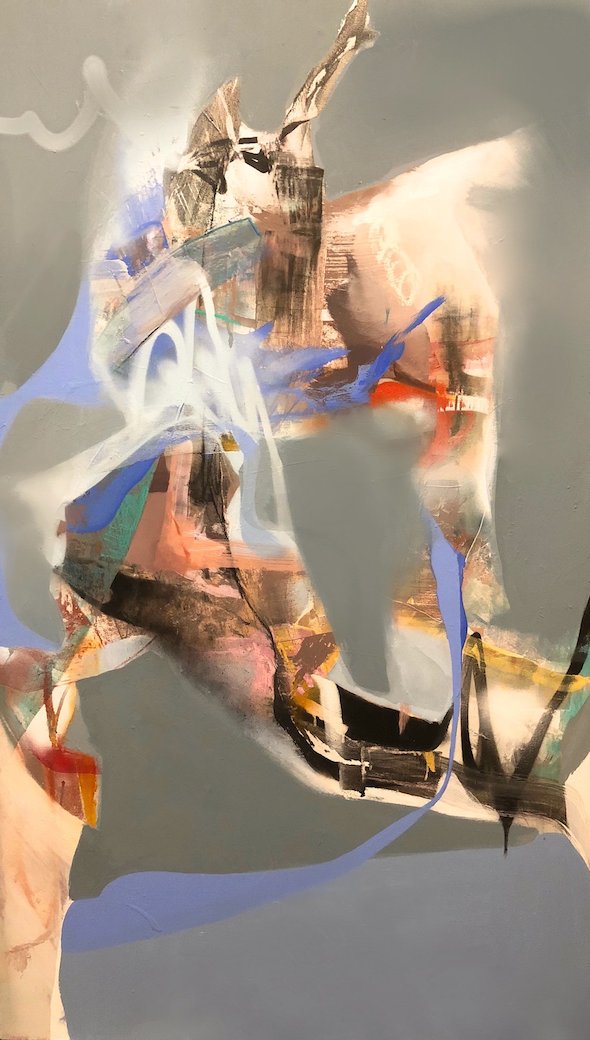 Do you have a motto or advice that you as an artist live by?
Surround yourself with people that will challenge your work and point of view. As an artist, my fear is to become stagnant in my work. Be unafraid of changes and enable yourself to grow, even if that means allowing your work to take a different direction. Be confident in who you are as an artist, but always leave room for growth. Self-discovery happens when you move beyond the bounds of comfort.
Why is it important to be living in Charleston and the South?
I moved to Charleston in 2016 solely to be a part of this art community, which has helped my career tremendously. The inspiration is endless, but the support shared amongst artists is really what makes this a special place. Charleston draws in so many different types of people, which brings diversity and allows for new ideas and progression within the creative scene. I see a contemporary movement happening here and I'm hopeful to be a contributor!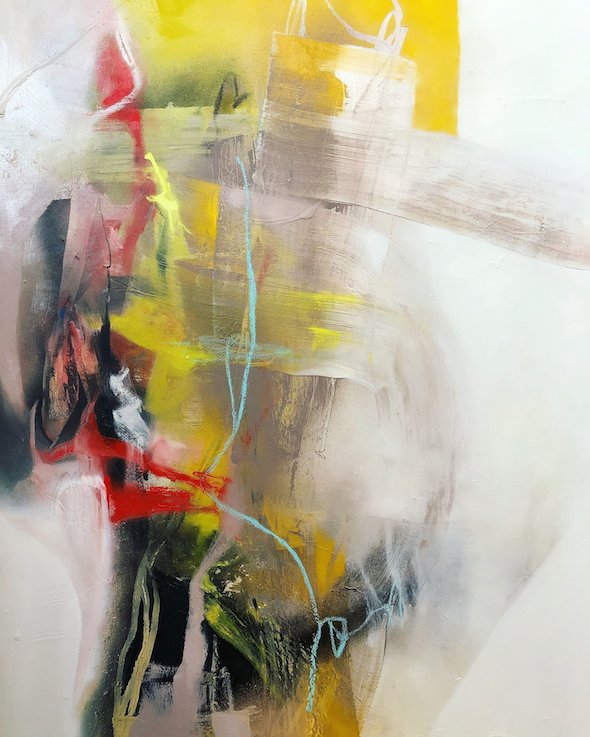 Sara Pittman uses her subconscious as a guide. Her work focuses on creating over-scale, balanced compositions that derive from a constant exchange between her repressed state of mind and her conscious self—a balance between loose and controlled movement, pockets of detail with the use of negative space, and the tension of bold and soft color. Incorporating negative space invites the viewer to have a focused dialogue with the images that are presenting themselves and beckons deeper observation. A wordless narrative evolves through the thin, transparent layers of paint and mark-making, evoking a sense of mood and mystery between what the viewer sees as the foreground and what their eyes see overlying it. The depth of my work creates an experience by asking those viewing it to come closer and unveil what is buried beneath. She paints full-time in her studio at Redux Contemporary Art Center located in Charleston, SC.
Pittman is currently represented by Mitchell Hill at 438 King St.
---
INTRO: DISCOVER TOP EMERGING ARTISTS
Art Pop-Up March 23—31 | 535 King St, Charleston
Other Announced Artists:
Paul Cristina
Paige Kalena Follmann
Chambers Austelle
Adam Eddy
Carrie Beth Waghorn
Craig Lynberg
Alan Jackson
Anna Sims King
Anne Rhett
Stay Connected to the Arts:



SaveSave
SaveSave
buspar no prescription
female viagra
Buy Trazodone
Buy Diflucan online
Posted on March 23, 2018 by Matt Mill.
Categories: Uncategorized