Erik & Nicola Johnson of Henry & Joy Bags
by Matt Dobie
For painters Erik and Nicola Johnson, venturing into the world of handcrafted purses and messenger bags might seem unorthodox, but to them, it's just another fruit in the same cocktail.
"Our primary thing is painting," says Erik. "But ultimately we just like to make stuff."
They're artists in the truest sense of the word. For their new collection of Henry & Joy bags, they not only waxed, molded, and buffed the leather, they not only processed, cut, and bent the raw planks of locally grown Red Oak, they also designed the website and did all the promotional photography. "We enjoy having our stamp on everything," says Nicola.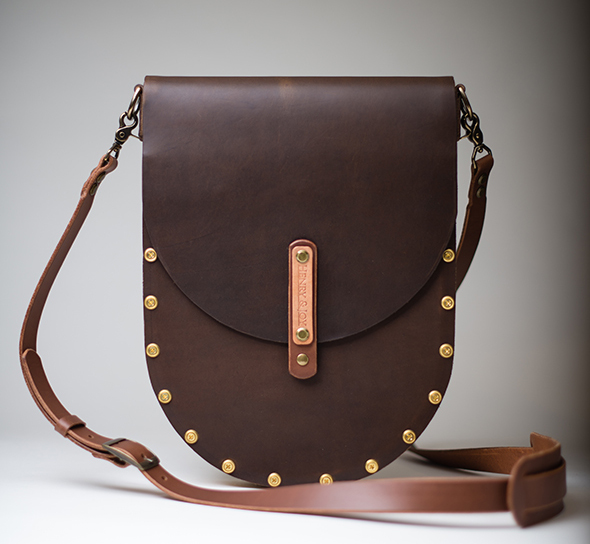 Both working in the fine art community of Charleston, SC, Erik and Nicola had known about each other for years but had never formally met, refusing the coercion of their mutual friends who insisted they'd make a great couple. On being blindly setup on a date, "It's usually a really bad idea," says Erik.
Not the case for these prolific painters.
"Finally, we did meet," says Nicola. "And our minds worked so well together." They began painting together in Erik's home studio, discussing technique and experimenting with new materials, and it wasn't long before they realized this was going to be an enduring relationship. Says Nicola, "We dated for like six months, and we knew."
They were married in Robert Lange Studios, the gallery where Erik shows his work, and now, four and a half years later, their working partnership continues to flourish. "When we do art together, we have a similar aesthetic," says Erik. "And we have a similar kind of standard of excellence so everything just flows very easily."
Erik and Nicola's current endeavor, handcrafting pristine bags of leather and wood, has gone through quite a transformation over the last year. Their love of painting materials inspired them to design bags made of linen, canvas, and cotton. "Then an evolution took place and it turned into something entirely different," says Erik. They decided to add leather touches, then wooden touches, and before long, the bags were all leather with bent wood for the frames. "We were excited in the beginning but now it's even more exciting."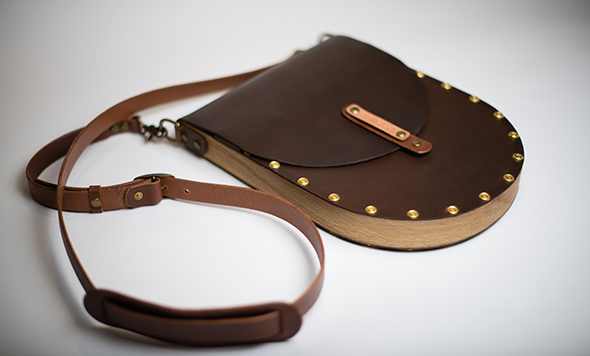 Each piece they design begins with a drawing. "Lots and lots of drawings," says Nicola. "Lots of prototypes and bad mistakes and broken things."
And the two of them are behind every aspect of construction: measuring, drilling, sewing, fastening, and of course, bending the wood. "Definitely one person can't do it," says Nicola. "Because you have to manhandle this wood."
It's all a process they're happy to endure. "We've been working towards this for probably over a year," says Erik. "And to take a bunch of raw material and turn it into something, hopefully cool, that's the object of every artist."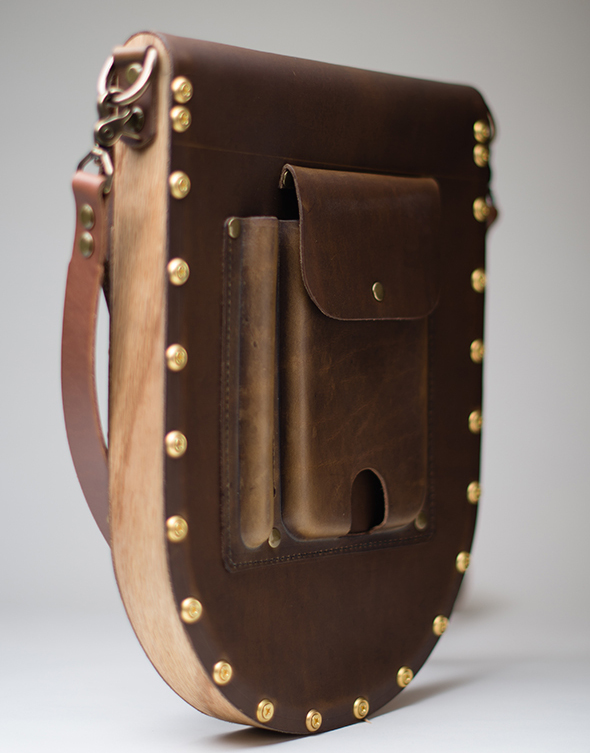 And to have a like-minded partner to labor through these creations with you only sweetens the pot. Says Erik, "Everything that we do has meshed together. And way more than we or anyone else ever imagined."
---

"We have a naming convention for our bags based on artists that we love. The large messenger is the Leyendecker (for J.C. Leyendecker… amazing illustrator!), the minimalist messenger/tablet carrier is the Maxfield (for Maxfield Parrish), the purse is the Hepworth (for Barbara Hepworth) and the clutch is the Calder (for Alexander Calder)," says Erik.
---
by Matt Dobie
From ART MAG 2016 Fall Issue


Wearable Artist Profile
Fashion + Fine Art: Daniel Velasco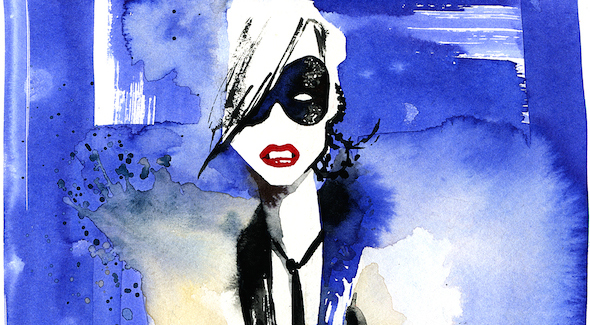 ---
Literary Artist Profile
Storyteller Karen Mae Black of the Truth Is…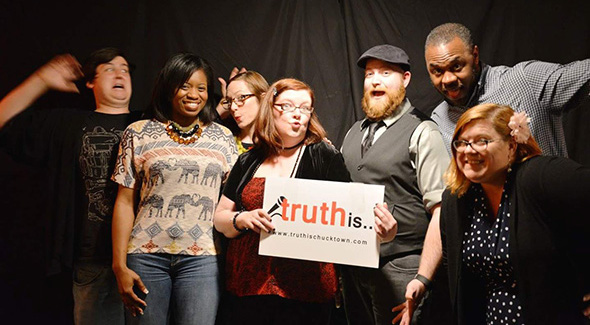 ---
Tools and Resources
The Secret to Snapchat? Storytelling!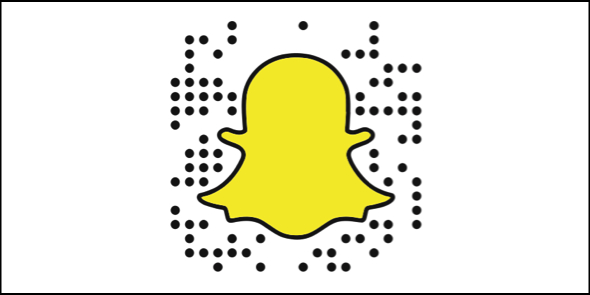 ---

Posted in Wearable on October 4, 2016 (Fall 2016) by Matt Mill.