Piccolo Spoleto Outdoor Art Exhibition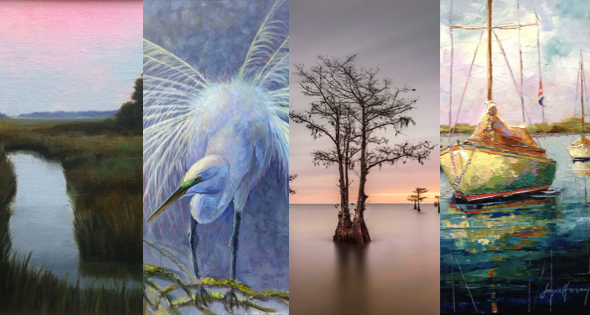 It's that time of year again when Marion Square turns from a park into one of the largest art galleries in the city.
More than 70 artists will descend on Marion Square for the annual Piccolo Spoleto Outdoor Art Exhibition. This juried art show is a marathon of 17 days, so how should you navigate the park this year? We've highlighted some artists to get you prepared to see some can't-miss artwork.
Logistics:  The PSOAE is held from May 22 – June 7 in the heart of downtown in Marion Square, with artists' tents running predominantly along the Calhoun St and Meeting St sides of the park.
Parking:  If a coveted on-street parking spot is not available, try Marion Square Garage right across the street at 399 King St. The Visitor's Center Garage at 63 Meeting St and George St Parking Garage at 34 St. Philip St are also close by.

TENT 4—DIANNE MUNKITTRICK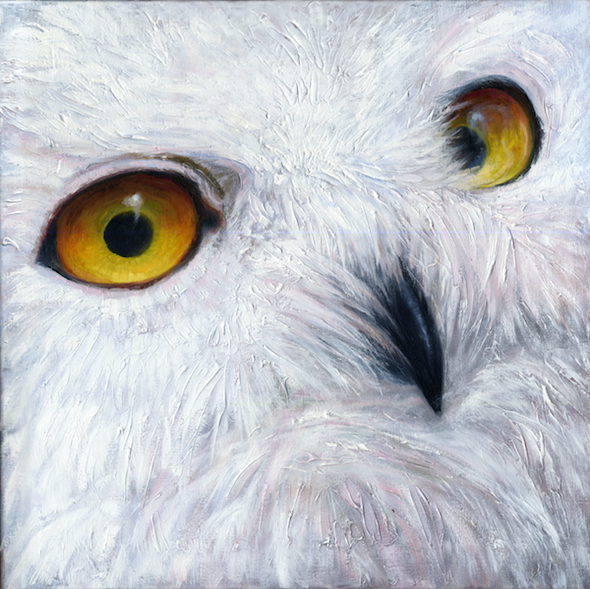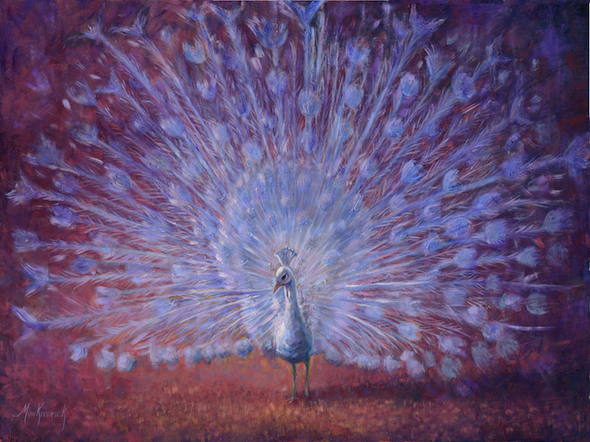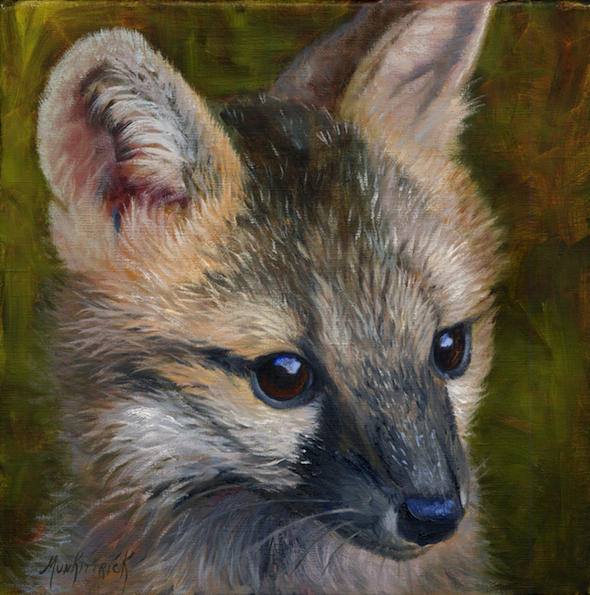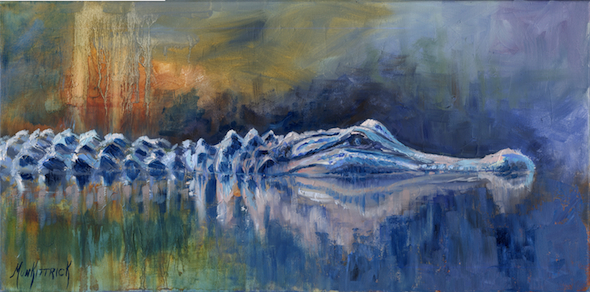 Dianne Munkittrick has devoted herself to the outdoors. From her work on vegetation studies while earning her degree in wildlife management to her career with the US Forest Services, Munkittrick has done everything from radio-tracking deer and elk to cooking and eating rattlesnake. Her lifetime spent in the outdoors has given Munkittrick the ability to create vivid and lifelike wildlife and landscape scenes.
Her work has shown in the Birds In Art exhibit at the Leigh Yawkey Woodson Art Museum in Wausau, WI, and the Artists for Conservation exhibit in Vancouver, BC. Some of her work is currently on tour with the Silent Skies Mural Project, a mural depicting 678 endangered bird species, and she just finished showing in the Artists for Conservation exhibit at the Sonora Desert Museum in Arizona. Her work is featured in numerous Artists for Conservation coffee table books and NBC has even licensed her work to use on sets.
Munkittrick expresses her experience with nature through her artwork. "All my pieces are an echo of an actual encounter with nature," she explains. "I try to convey my feeling of the moment to the viewer. I want you to feel the power of the osprey as he makes his dive, revel in the glory of the egret as he displays his courtship finery, or lose yourself in the depths of the fox's eyes."
"I strive to paint beyond the ordinary interpretation of nature," she says. "I try to instill the awe and wonder that nature inspires into each piece. I aim to capture that elusive moment that transforms an experience with nature from mundane to magical."
View more of Dianne Munkittrick's work at diannemunkittrick.com and on Instagram.

TENT 33 – LISA WILLITS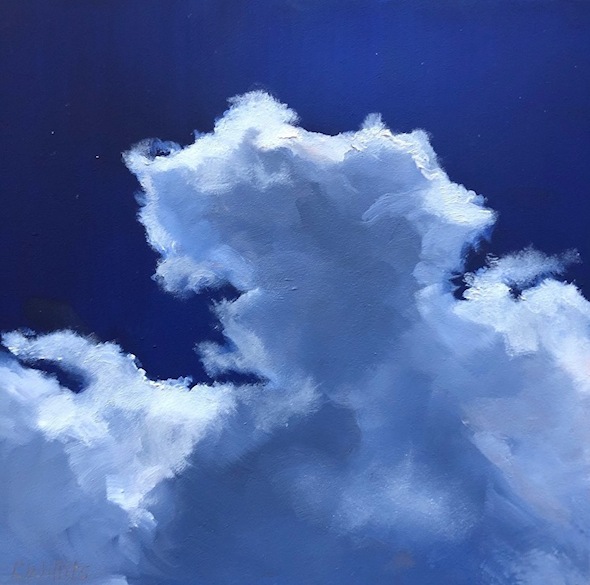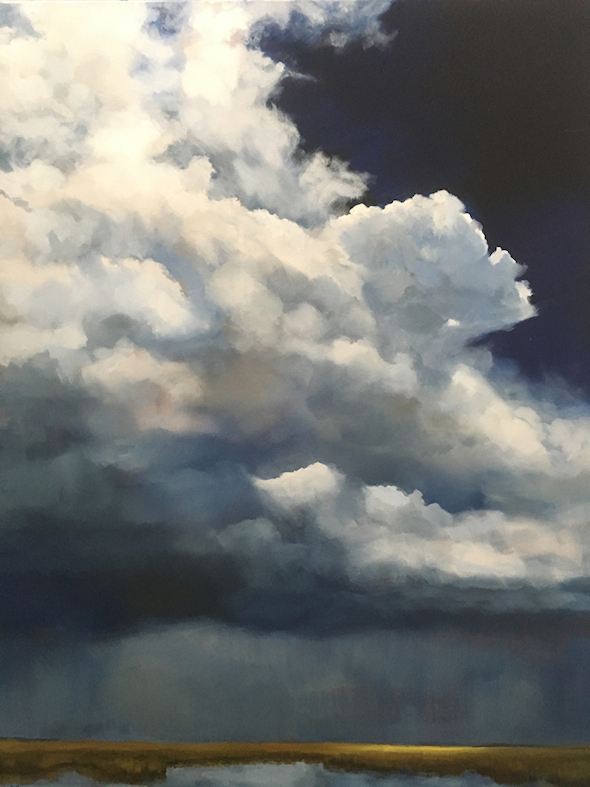 Most inspired by the natural beauty of the South Carolina coast, Lisa Willits uses her paintings as a way to explore the things about the landscape that fascinate her. It's little wonder that glowing skies, tranquil waters, and towering pines are among her favorite subjects to paint.
She also captures a particular element of the Lowcountry—the powerful, billowing clouds that hold so much influence over our city. "Paintings with a strong sense of atmosphere have always attracted me, and I strive to emphasize that quality in my artwork as well," she describes. "I try to convey the sense of wonder I feel when I'm strolling along the beach and am dwarfed by a towering thunderhead or the calmness that envelopes me while basking in the light of a sublime Lowcountry sunset. I feel very fortunate to live in such a beautiful place, and I hope my paintings provide the viewer with a bit of that serenity to enjoy."
View more of Lisa Willits' work at lisawillits.com, on Instagram, and at Lowcountry Artists Gallery.

Tent 78—JOYCE HARVEY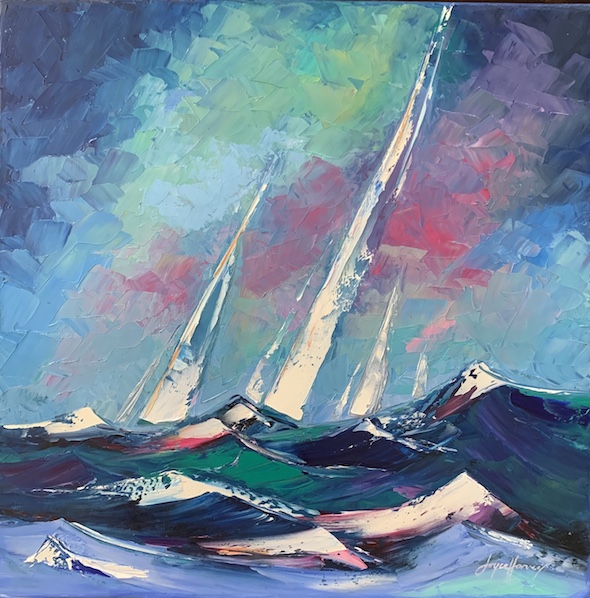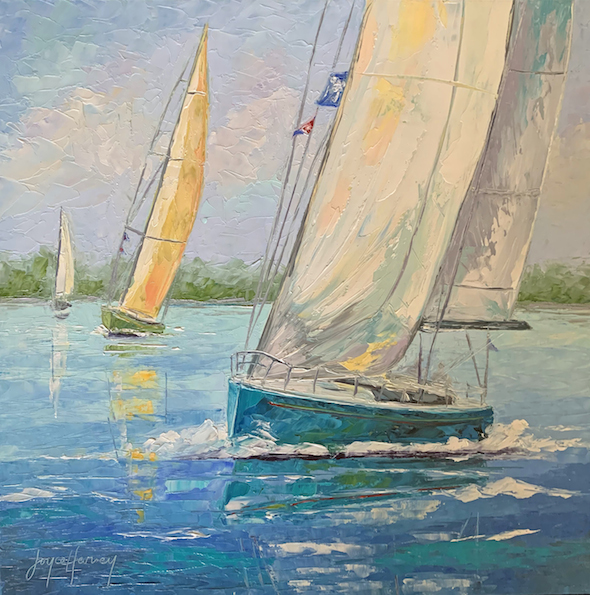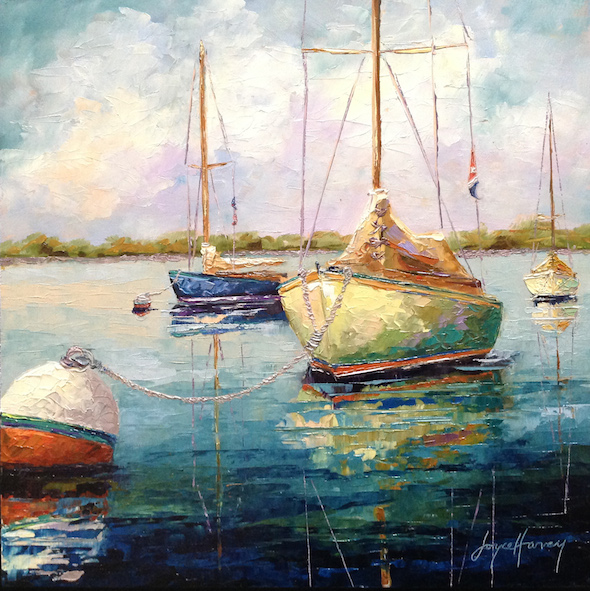 "I once had an instructor tell me to paint what I love most, and the answer was easy—water," tells Joyce Harvey. A lifelong sailor, Harvey started sailing and racing with her dad at nine years old. She even met her husband through sailing at the Charleston Yacht Club.
Her art today reflects her lifelong love of being on the water. And the inspiration for many of her paintings comes from boating the Lowcountry marshes or sailing along the East Coast to the Abaco Islands, Bahamas.
In summer she sails from Charleston to New England. "I've been hanging in a Martha's Vineyard gallery for four years now, and each summer we deliver my paintings by sailboat—which can be quite the adventure."
She specializes in expressive small oil paintings using both palette knife and brush. "I have three dramatically different styles of painting, Impressionistic, impasto, and vivid-colored palette knife oils," she explains. "I go back and forth between styles because it's impossible for me to stick to one method. I think working in a variety of styles and techniques actually keeps them all fresh and new."
Her University of Colorado education and career in broadcast journalism working for CNN, The Weather Channel, and other print and television outlets led her to form her own media-marketing company, JMH Media Group. "I've always loved the challenge of visually telling stories, whether it's through art, video, photography, or writing. I'm now lucky enough to be able to focus primarily on my art career while doing just a handful of media projects each year."
"I love how being an artist heightens your senses in every way, and that is a spectacular way to move through life," shares Harvey. "You suddenly notice everything—the nuances, the tiniest details, and the extraordinary beauty that surrounds us every day. It's magical."
And the best part of being an artist: "The ability to connect with perfect strangers through art. It is very, very special and profoundly rewarding."
View more of Joyce Harvey's work at artistforsail.com, on Instagram, Lowcountry Artists Gallery, and at Sandpiper Gallery.

Tent 67—IVO KERSSEMAKERS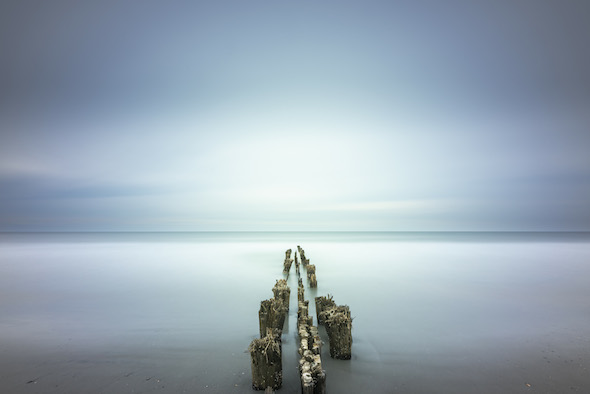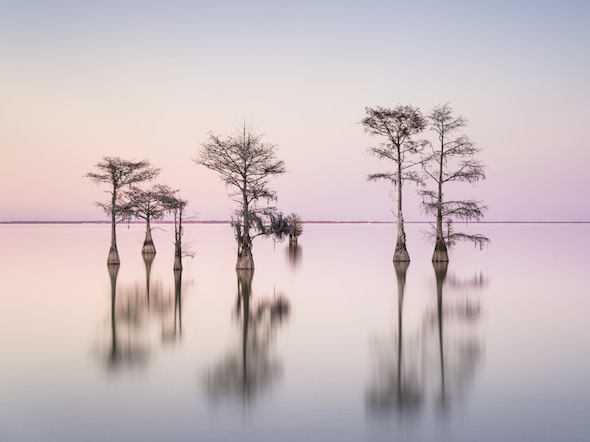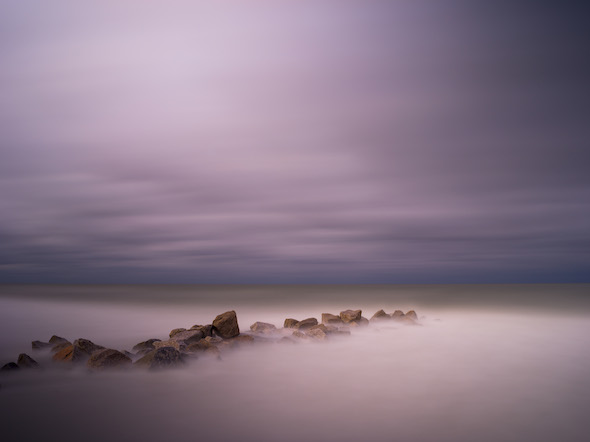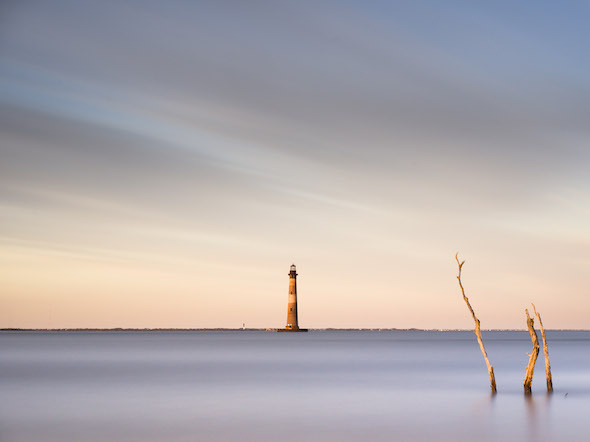 Ivo Kerssemakers captures natural scenes using long-exposure photography to create dreamy, often surreal, moments. Born in the Netherlands and raised in Amsterdam, he moved to the United States in 1997, where he continued to work as a software developer. Ultimately he settled in Murrells Inlet, SC.
In 2015, he began pursuing photography professionally, with an emphasis on clean, surrealistic, and minimalist type imagery. "I create this effect by using a long exposure technique, where I use neutral density filters up to 16 stops to achieve exposure times of over four minutes in bright daylight," he explains.
Kerssemakers pays careful attention to the way landscapes change in different lighting and under different weather conditions, revisiting locations throughout the year to see how they change.
He prioritizes using sustainable materials for printing and framing, and this year he is focusing on showing larger pieces. "I've switched from full-frame to medium format to have the ability to create even larger prints," he says.
View more of Ivo Kerssemakers' work at ivokerssemakers.com, on Instagram, and at Lowcountry Artists Gallery.

Stay Connected t0 the Arts:



Posted in Visual on March 11, 2020 (Issue 45: The Festival Issue) by Matt Mill.