Karen Mae Black
THE STORYTELLER BEHIND TRUTH IS…
by Hunter Gardner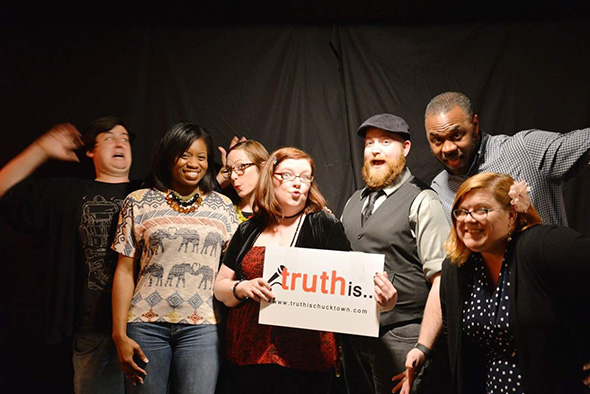 Karen Mae Black's childhood was full of words and imagination.
She openly admits to coercing family members into playing pretend, making imaginary friends, and inventing her own languages. With that in mind, it was perhaps inevitable that she became an artist— in particular, a storyteller.
"I have always had a big mouth and loved to talk and tell stories," says Black.
But there would be a bit of a journey before she found her creative calling. In school at Boston University, she tackled parliamentary debate. After graduation, it was classes at The Boston Improv Asylum. Then, she discovered the 48-Hour Film Festival, which sparked a love of film.
Ready to "go for broke," she quit her job at Harvard, got her master's degree, and moved to Los Angeles in 2007. This is when Karen discovered storytelling as an artform, first through the international storytelling show The Moth as well as True Story, hosted at iO West.
"[I thought] this could be my thing. I can't paint or draw, I am a weak singer and too lazy to learn an instrument, and there are no adult debate teams— but I am very creative and very verbal."
After developing rheumatoid arthritis, Black moved back to the Lowcountry to once again work in education communication— a way to create stability and capture health benefits, but the seed had been planted.
Opportunity came when Black performed in the traveling storytelling show Listen To Your Mother at the Charleston Music Hall, and she soon found herself in conversation with others who yearned to find a home for storytelling in Charleston.
"It was Rebecca Roberts Finley who pushed me to just do it. She gently brought me around to the idea of starting a monthly show." Black considers Finley not only a great friend and supporter, but co-producer of Truth Is….
Truth Is… premiered at Gala Desserts in the Avondale neighborhood of West Ashley in February of 2016. The show has attracted both veteran and first-time storytellers: Listen To Your Mother alumni, comedians, journalists, cancer survivors, and summer camp haters, all telling stories aligned to a monthly theme.
"The elements of a good story are authenticity and detail," says Black. "It is all about painting a vivid picture through first person narrative that moves the audience emotionally."
Live, true storytelling is already recognized and appreciated by millions across the country and across the world. While Black plans to continue evolving Truth Is…, her top ambition is to open up the Charleston audience to a new artform.
"Maybe one day we'll have a bigger venue, but I am thinking more along the lines of really telling Charleston what true storytelling is all about."
To find out, you'll just have to show up and hear for yourself.
---
Gala Desserts
829 Savannah Highway, Charleston
Oct 18 – Scary Moments
Nov 15 – Thanks (and Giving)
Dec 20 – Holidays, Holidaze
Disclaimer – show content is unpredictable and may not be suitable for children.
---
by Hunter Gardner
From ART MAG 2016 Fall Issue



Tools and Resources
The Secret to Snapchat? Storytelling!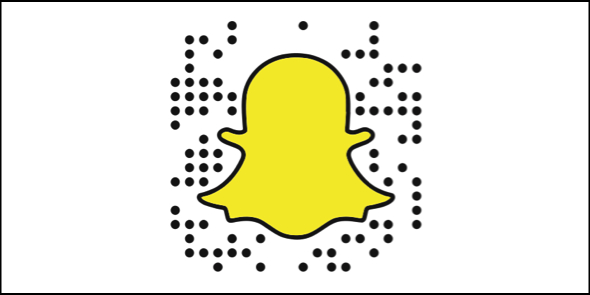 ---
Visual Artist Profile
Animal Tales & Water Halos: Lisa Shimko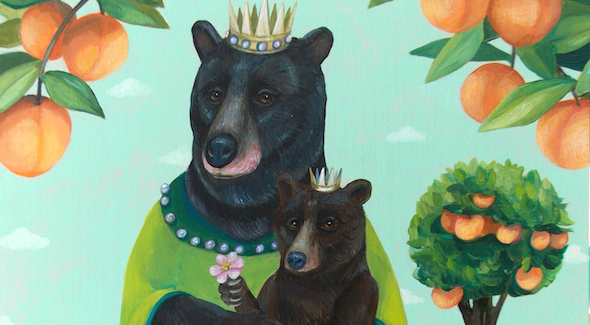 ---
Visual Artist Profile
Embracing the Shadows: Michelle Van Parys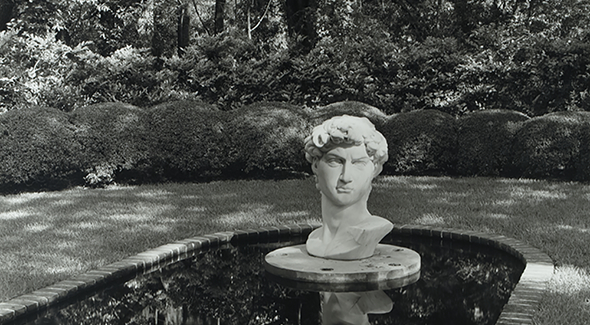 ---

Posted in Literary on October 4, 2016 (Fall 2016) by Matt Mill.