10 Artists Shaping The Arts In Charleston
THE 10 YEAR ANNIVERSARY ISSUE
by Sarah Miller
Over the past decade, Charleston has become a hot spot for contemporary culture. The growth of our city continues to foster new ideas and attract creatives who bring a fresh perspective to a charming city rich in history.
In celebration of our 10th year, we take a look at 10 artists from the past decade who have helped shape Charleston into the art destination it is today.
— 01 —
Fletcher WILLIAMS III
Williams conceived an astounding exhibit, Souvenir, in 2015. Conceptual and raw, Williams' work has brought Charleston into to the 21st century and out of our safe zone.
"Fletcher has a diverse palate," explains Greg Colleton of Redux Contemporary Art Center. "He creates in various directions, whether it being sculpture, found objects, oil paints, candy paint, pen & ink, or swing sets. Yet he still balances and delivers his exceptional quality. He tackles the issues that are uncomfortable to approach in everyday situations. He isn't afraid to take a stance on what he believes or worry about the status quo."
---
— 02 —
Hirona MATSUDA
Matsuda is a petite powerhouse. She manages the art supply store Artist & Craftsmen by day and constructs her intricate works of art by night. A cross between sculpture and assemblage, Matsuda's oeuvre brings complex sophistication to the gallery scene.
For the past 10 years she has been an active catalyst for local artists, and just mentioning her name forges connections in Charleston's creative web. "This ever-changing group [of artists living in Charleston] propels me and each other to try more, make more, show more," Matsuda explains.
Being a visionary and an advocate, Matsuda also pushes for a better tomorrow. "In my dreams, I envision a more united, creative Charleston. One that is in sync with each other, supports each other, and collaborates to bring the highest level of artistic ideas to our community."
---
— 03 —
Jill HOOPER
As the youngest living artist collected by the Gibbes Museum of Art, Hooper gives classical realism new life. In order to round out Charleston's art scene, it's important that exterior influences are celebrated.
"Taking influence from the old masters, [Hooper's] paintings are technically perfect and hauntingly beautiful," says Meyer Vogl Gallery director Katie Geer. "Jill's work reminds us how thrilling it is to view art created by an extraordinary talent."
Pam Wall, the Gibbes' curator of exhibitions, agrees. "Her very presence in Charleston pushes other artists to take their work to the next level. And beyond that, Jill is a generous soul who is deeply involved with a number of organizations in the Charleston community, including the young patrons group of the Gibbes, Society 1858."
---
— 04 —
John DUCKWORTH
Duckworth is a dynamic artist who's best known for his iconic, abstracted landscape photography. His artistry includes work in video, sound, light, and installation.
Bringing experiential art to the masses, Duckworth's 2014 AWAKE exhibition at the City Gallery at Waterfront Park turned heads at a time when technology had begun altering the way we look at art. His position on environmental and social change has given way to education being a main component of his exhibitions. Duckworth continues to surprise and delight through his multi-layered productions and unique ideas.
---
— 05 —
Jonathan GREEN
Green's ability to bring our past and present together, gracefully, is a gift. Spoleto Festival USA director Nigel Redden explains, "His artistic influence has not only enriched [the festival] — as a poster artist in 2004 and 2016 and visual designer for our 2016 production of Porgy and Bess — but his passion and commitment to preserving and sharing Gullah history is an invaluable contribution to the city. The optimism and joy of his landscapes and portraits convey a profoundly beautiful vision of the Lowcountry." Green took his talents to the streets during a 2016 public art project, applying West African motifs to historical buildings throughout the city. "I love the vibrance of everything in the summer," she says. "The colors are bright and contrasted. Parts of the day that weren't available during the winter come alive. I take walks in the morning before my family wakes up, and I see the earth in a shade that isn't echoed again until the next morning – purple and green before it all disappears in the fall."
---
— 06 —
Mary WHYTE
Whyte manages to turn an everyday scene into a moment that will take your breath away. Celebrating the ties that bind humanity, Whyte brings the colors of life to watercolor paper. We know her as a local treasure with international acclaim, but what's most important to Whyte is the reach of her profession. "Mary Whyte's multi-faceted vision has profoundly impacted the arts community through ardent advocacy for the healing arts, bringing visiting art collectors to Charleston, and her passion in support of South Carolina Public School art education," says art agent Sharon Crawford. And the best part, "Whyte continues to evolve as an artist and a teacher."
---
— 07 —
Robert LANGE
By opening Robert Lange Studios over a decade ago, Lange brought serious contemporary realism to the Lowcountry on a large scale. He cultivates an inviting environment within his gallery, making RLS a home to a rotating artist residency program where patrons are able to watch masterful pieces of art come to life.
When The Vendue reopened its doors as Charleston's Art Hotel, Lange and his wife Megan were recruited to curate the space within, giving international and emerging artists the opportunity to exhibit together. As a connector and advocate, he brings inspiration to a new generation of art entrepreneurs.
---
— 08 —
Shepard FAIREY
Fairey didn't forget his roots when he left Charleston. Thanks to the good people at the Halsey Institute of Contemporary Art, Fairey brought his iconic street art back to us in a way no other artist has.
"I consider myself a populist artist," Fairey says. "I want to reach people through as many different platforms as possible. Street art is a bureaucracy-free way of reaching people, but T-shirts, stickers, commercial jobs, the Internet – there are so many different ways that I use to put my work in front of people." (2009 John Rogers' for Colorado Daily). Bringing change to our city's landscape is not something the Board of Architectural review regularly allows. Fortunately for street art lovers, the city also recognized the important role Fairey has played in international culture. The gravity of Fairey's installations has brought welcome juxtaposition to Charleston's facade.
---
— 09 —
West FRASER
A true son of the Lowcountry, Fraser's place in the Charleston art community spans back further than the past decade. But, it's important to recognize the significant mark he continues to make.
"West Fraser has supported the Charleston art community for decades," explains Corrigan Gallery owner and artist Lese Corrigan. "He's encouraged artists and galleries, supported arts' organizations, served on the South Carolina Arts Commission, worked on international recognition for local artists, plein air painters, and local arts committees – all while applying his talents to his painting career."
"Nobody captures the beauty of the Lowcountry landscape quite like West," says Pam Wells of the Gibbes Museum of Art. "He is also a committed conservationist who advocates stewardship of our coastal land and waters, actively supporting local farmers and fishermen."
---
— 10 —
Tim HUSSEY
"Tim Hussey has proven to be a timeless creative force in the city. From his ever-questing innovation in messaging, to his hip-boho style, Tim has set a lofty standard for other painters to emulate," says Charleston Arts Festival co-founder Terry Fox.
He is vocal and unconventional. After a stint in California, Hussey returned with a fresh perspective and expanded view of his already mindful approach to contemporary painting, and we look to Hussey as one of the pioneers of Charleston's new wave of abstract artists.
---
---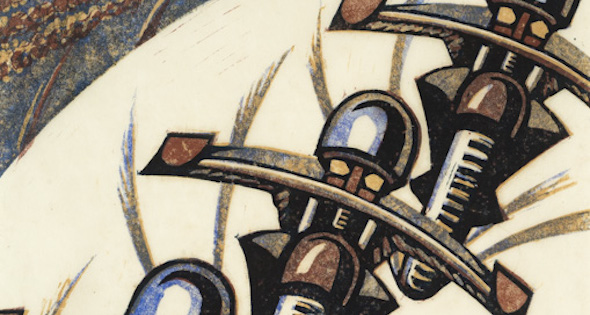 British Invasion
A Private Collection of Iconic British Prints Makes It's Way to Charleston
---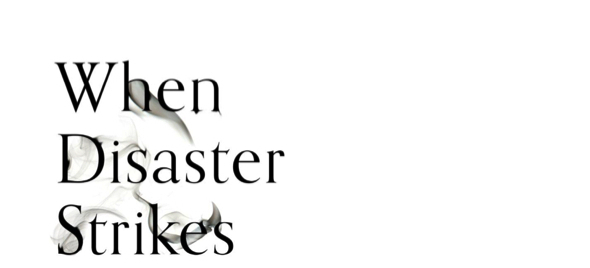 When Disaster Strikes
Protecting Your Art Collection Before a Disaster Strikes
---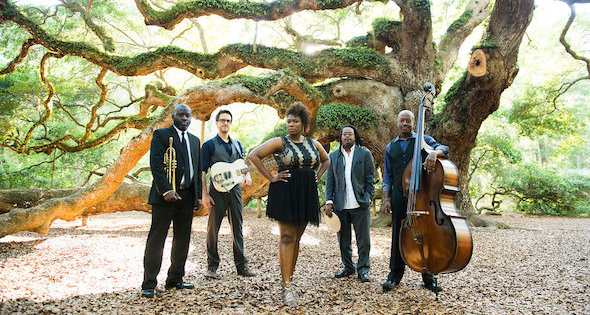 Ranky Tanky
The Next Evolution of Jazz in Charleston
---

SaveSave
SaveSaveSaveSave
SaveSave
SaveSave
SaveSave
SaveSave
SaveSave
SaveSaveSaveSave
SaveSaveSaveSaveSaveSave
SaveSave
SaveSaveSaveSave
SaveSave
Posted in Visual on October 23, 2017 (Fall 2017) by Matt Mill.