8 Artists Bringing the Heat
It's blazing outside — and inside Charleston's art spaces
by Katie Kerns Geer

1: ANGELA CHRUSCIAKI BLEHM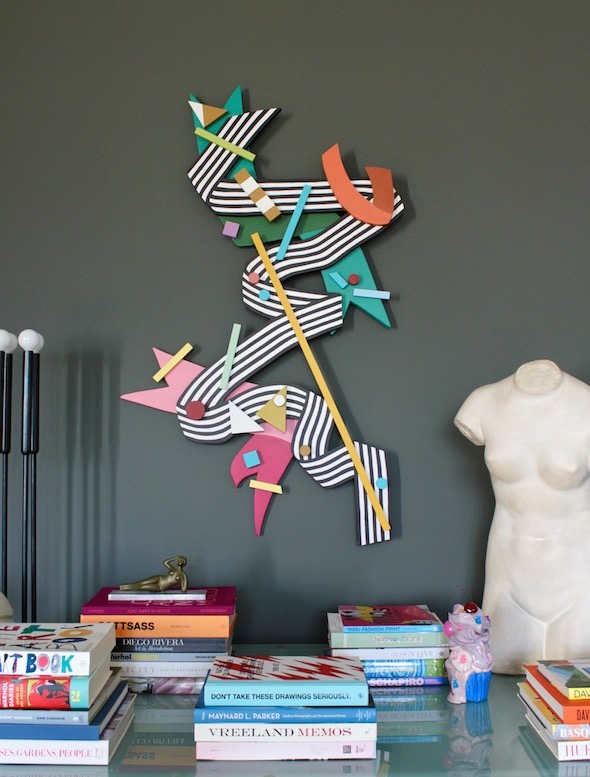 "Color is my antidote." And color, according to Georgia-based artist Angela Chrusciaki Blehm, is what she's chasing after in the pursuit of happiness. In a life tinged by regular routines and the tension between daydreams and reality, color is key.
But she hasn't always had direct access to her drug of choice. "I've spent years waiting to make my art…often impatiently, often sour, often sad," Blehm says. Today, the artist plays with stereotypical female roles in her layered wood assemblages and on canvas, exploring themes of sexuality, obligations, absurdity, and nature. Her work feels simultaneously playful and gutsy, exaggerated and precise. "It's never too late to seize the dream. I had to realize everyone's timing is different. I'm here now, and it feels as good as I thought it would," she says.
If "here" is where Blehm has finally landed, she arrived with a bang. The artist, who is represented by Miller Gallery in Charleston, currently has work hanging at the Hampton Designer Showhouse presented by Traditional Home magazine. Her work can also be seen at The Vendue's current Fortunate exhibition, and she is expected to have a new release at Miller Gallery in September.

2: FRANCIS SILLS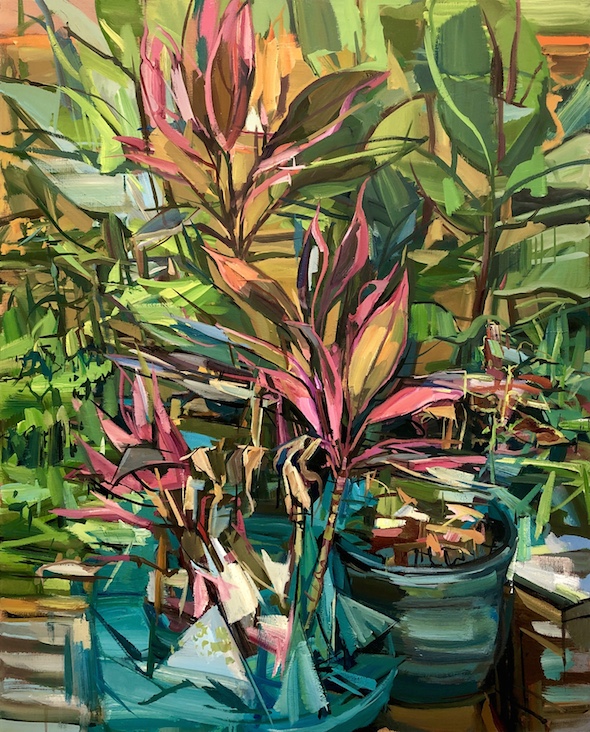 If summer was a painting, it might very well be one by Francis Sills, who captures lush flower gardens, wild greenery, and tropical flora in colors that feel very alive. Though his paintings are structured and geometric in nature, Sills' gardens also feel untamed in the very best way—like a hot summer day with saltwater in your hair and ice cream dripping down your chin.
"As different flowers bloom, they provide me with fresh colors and textures to work from," Sills explains. "What attracts me to paint a subject is usually a formal concern, either a color or combination of colors, shapes and patterns, or a light effect." The Charleston-based artist, who is represented by Horton Hayes Fine Art and teaches drawing at the College of Charleston, is also known for his paintings of swamps, Southern trees, and bodies of water; all subjects that involve him working directly from observation in nature. While his flora paintings provide Sills with a sense of familiarity (they're often from his own garden), his swamps symbolize the unknown. Both subjects, however, are always "subtly changing with the seasons."

3: P-NUT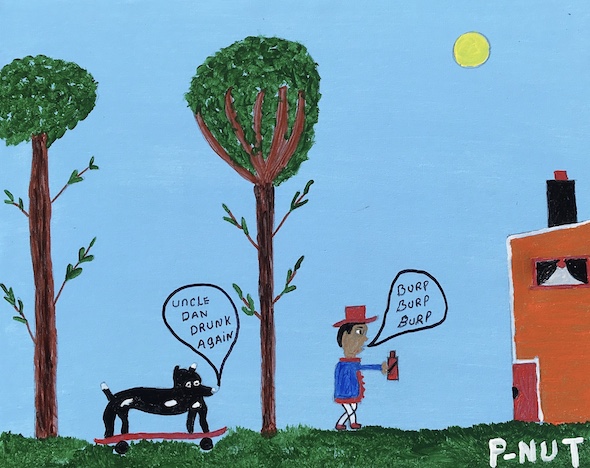 "I like happy art because I'm a happy person." So says P-Nut.
P-Nut—who was born Joseph Johnson in 1950s Charleston—began writing poems on napkins at the age of 16. Before long, he gained recognition as the "Lowcountry Poet" and eventually published two books of his folk-style poetry. But in 2017 P-Nut discovered another medium for telling stories: painting.
"I like art that talks about my life and my history," he says. "When I do art, I like you to feel my art, so I give it life." P-Nut breathes life into his paintings by portraying people (or animals, or snowmen) in dialogue and adding speech bubbles ("Shit that snowman drink my eggnog"). But there's more to his work than whimsy: he's often touching on themes of race in Charleston and the realities of Southern segregation and displacement.
After a jam-packed summer—he just concluded a solo show at Dog & Horse Fine Art and led a workshop in conjunction with the Gibbes Museum of Art's Black Refractions: Highlights from the Studio Museum in Harlem—P-Nut plans to get back to hosting his Saturday "P-Nut Porch Sales" in the fall.

4: KYLE STUCKEY
"I enjoy painting all the things I find beautiful," says artist Kyle Stuckey. Take a look at his body of work, and you'll determine the list of things he finds beautiful must include people (Stuckey's wife is a common muse), places (Charleston street corners at night), and things (vases filled with delicate white flowers and greenery).
So it's no surprise that Stuckey's upcoming solo show at Principle Gallery focuses on just that. Peoples, Places, Things opens October 4 and will debut more than 25 new paintings. That might sound like a grand tally, but just compare it to the number of new works he painted last fall for his 50 Portraits of Charleston, an exhibition for which he painted 50 portraits of people making positive impacts on Charleston—and one that got a lot of folks talking about his art.
At just barely 30 years old, Stuckey was recently awarded a certificate of excellence from the Portrait Society of America and was a finalist in the Oil Painters of America's 26th Annual National Exhibition. The accolades are nice, but most importantly, Stuckey just wants to capture beautiful things. "If I find beauty or interest in it, and it speaks to me, then I want to paint it."

5: KRISTI RYBA
If you've visited the Gibbes Museum of Art recently, you noticed more than just art on the walls; there's also paintbrushes and half-finished works on easels in a dedicated studio for visiting artists on the first floor. The museum has been rotating through an impressive roster of visiting artists who use the space as their working studio for four to six weeks, including sweetgrass master Mary Jackson, mixed media artist Fletcher Williams, and abstract painter Tim Hussey.
Next up for the month of September: artist Kristi Ryba, whose bragging rights include winning the $25,000 second place prize in the prestigious ArtFields competition in 2018. Using the study of Medieval and Renaissance art as a reference, Ryba alludes to contemporary subjects and messages of morality in paintings using 22k gold leaf and handmade egg tempera on wooden panels and animal skin.
One particular subject has dominated her recent work: the Trump administration. "This work from earlier times serves as a vehicle to simplify an urgent moral and political message by providing the symbolic and instructional imagery to illustrate and illuminate the leadership crisis we are in," Ryba says.

6: ANTWON FORD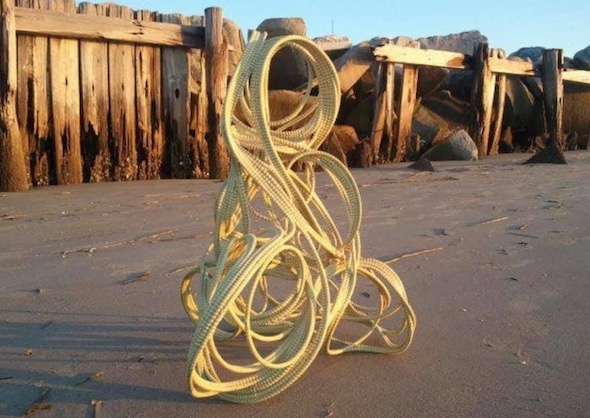 Antwon Ford began making sweetgrass baskets at the age of four. Growing up in Mount Pleasant, he'd watch as his grandmother, Albertha, weave her signature "twist handles" and "elephant ears" for the family basket stand. By seven years old, he made his first sale: a two-piece top basket, known as a jewelry box, to a family member for $5.
Now 34, Ford is still going strong. While he still feels Albertha's influence today, he has certainly made the sweetgrass basket his own. And for Ford, that means involving math and science. His Grass in Motion series exemplifies the illusion of having a fourth dimension by "blending the mathematical and scientific concepts of dimension into one," according to the sweetgrass basket artist. In 2012, Ford gained notoriety after presenting his theory to the Association of Bone and Joint Surgeons.
Ford hopes to inspire a new generation of artists to fuse science and art. His recent pieces have sharper angles and fewer "curls and swirls," and he's working on a new sculptural collection called Geechee Life that he expects to release in the fall. Neema Gallery recently started representing the artist, and it's here that Ford hosts weekly Sweetgrass Basket Fridays, during which he discusses his mastery and talks all things sweetgrass (registration is required).

7: SHANNON SMITH HUGHES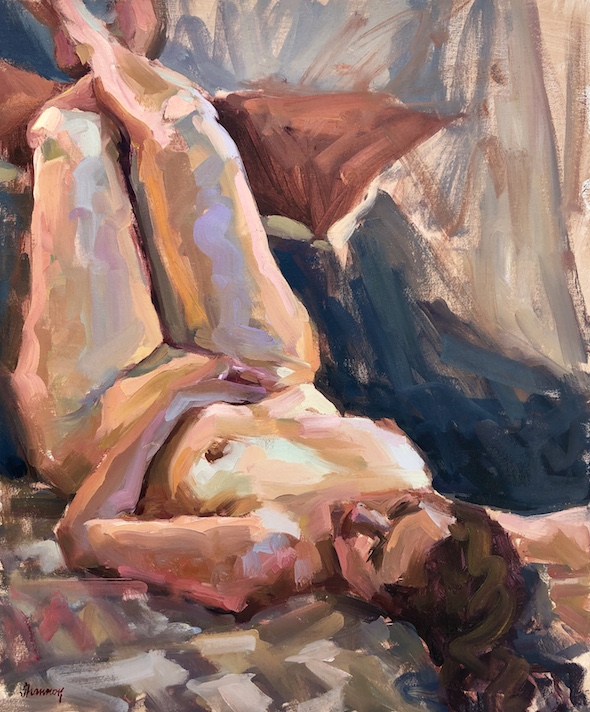 You may know Shannon Smith Hughes for her family's art dynasty. Hughes, along with her artist mother, Betty Anglin Smith, and artist brother and sister, photographer Tripp Smith and painter Jennifer Smith Hughes (they're triplets!), own Anglin Smith Fine Art and have collectively been dominating Charleston's fine art scene for decades. Call them the Wyeths of the Southeast.
But while the family connection makes for an interesting story, Hughes has been proving again and again that you'd be ogling over her art, a Smith or not. Take her most recent recognitions, for example. Hughes has just been juried into the American Impressionist Society's 20th Annual National Juried Exhibition at the Salmagundi Club in New York City; last year, she won third place in the influential exhibition. She was also accepted into the prestigious Oil Painters of America's (OPA) 28th Annual National Juried Exhibition of Traditional Oils this year, while, in 2018, she was awarded the Impressionist Award of Excellence in the OPA Salon Show Juried Exhibition of Traditional Oils.
"Although my paintings are varied in subject matter, it's my use of light that unifies my work," Hughes explains. "I paint what excites me." The artist is best recognized for her brushy, juicy paintings of old mossy oak trees and warm interiors. But in a summer group exhibition at Anglin Smith, she tackled something a little different: the female figure.
"My recent figurative series of the nude is merely my continuing education," she says. "I've been working in oils for 20+ years in all other subjects, but I never applied my oils and brushes to the classical nude figure. I'm so glad I did! Learning is growing and growing is learning. It never stops in art."

8: KATHLEEN JONES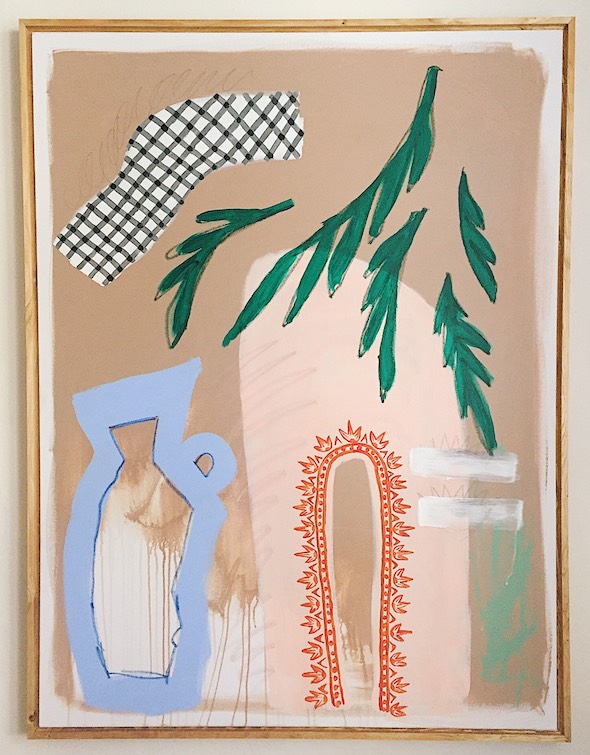 Do you remember the china pattern from your mother's dinnerware? Do you have flashbacks to the faded colors of your great-aunt's Persian rug, or your piano teacher's leopard-print sofa?
Artist Kathleen Jones remembers these details. In fact, she's infatuated by them—and she channels those little flashes of nostalgia into her art. "Most of my paintings are like snapshot collages of imagery from my life," Jones explains. "I find inspiration in my environments, both past and present tense. Color combinations, rug patterns, organic shapes—all of these are pulled from my life."
Although these compositions have been forming in Jones' mind for as long as she remembers, it was just a year ago that she made the leap to creating art full-time, leaving her job as a teacher in Macon, Georgia. Since then, Jones has been tapped for the emerging artist show at Atlanta's Anne Irwin Fine Art and sold out of her work in a summer group exhibition at Meyer Vogl Gallery in Charleston; both galleries now represent her permanently. "I'm not looking back!" she says.

Stay Connected t0 the Arts:



Posted in Visual on August 20, 2019 (Issue 42: Summer 2019) by Matt Mill.