Art Galleries
GALLERIES TO SEE THIS MONTH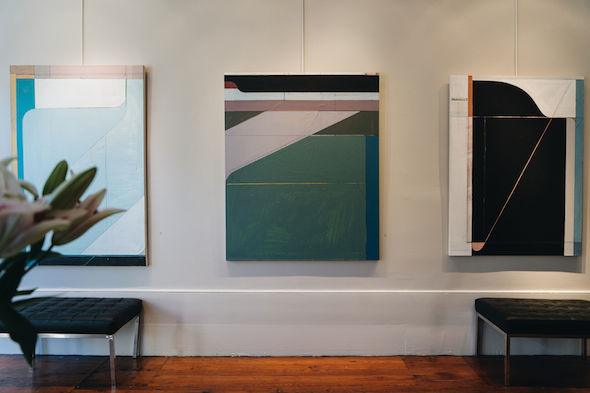 THE GEORGE GALLERY
Charleston contemporary art enthusiasts need no introduction to The George Gallery — although if you haven't yet visited its new location on Broad Street, you should. After an impressive, and sold out, exhibition of works on paper from the estate of William Halsey this summer, the gallery is looking forward to a solo show for NYC-based artist Allison Gildersleeve in October. The show, Tilt-A-Whirl, is an output of Gildersleeve's yearlong residency at the Sharpe-Walentas Studio Program in Brooklyn. Artists Frank Phillips, Catherine Booker Jones, and Paul Yanko are also among the gallery's roster of artists.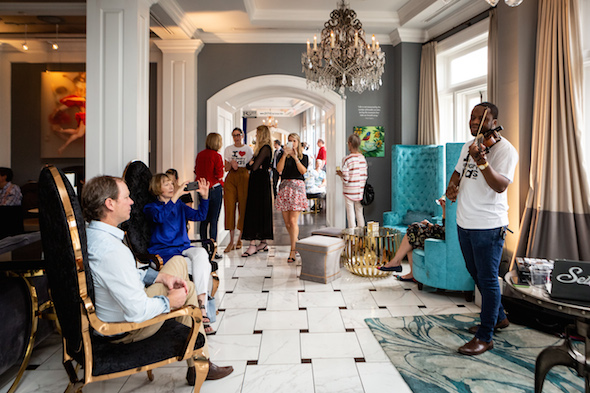 THE VENDUE
"Art hotel, not hotel art." That's the thinking behind The Vendue's art program and gallery space. Featuring two to three different group exhibits per year in the hotel's public areas, the hotel offers a full-time art docent that provides daily tours and to answer any questions about the exhibit or art program. Its current exhibition Fortunate features artwork inspired by fortune cookie fortunes. This exhibit is helping raise funds for local non-profit, I Heart Hungry Kids, and its mission of kids helping kids fight hunger.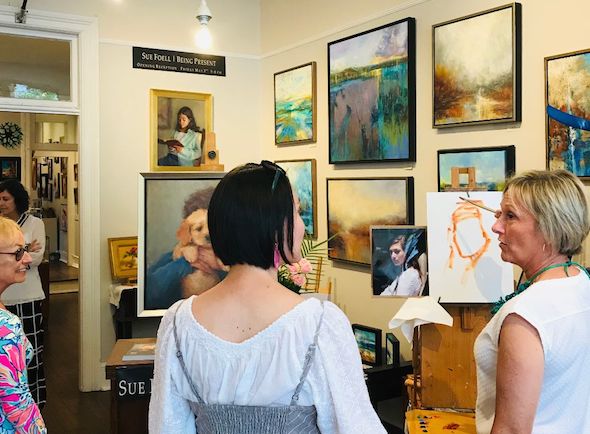 DARE GALLERY
Photography, sculpture, pottery, jewelry, glass, metalwork, and–yes–paintings: a broad and colorful spectrum of artwork can be found at Dare Gallery on Broad Street. An outgrowth of its older sister Sandpiper Gallery, Dare's been in business for 14 years—a long time in Charleston's gallery world. Many of the artists are local, and much of their art exudes Lowcountry and bursts with color. Be sure to check out paintings by Tammy Papa, who's exhibiting new work in October, Leslie Pratt-Thomas, and Andre Lucero, as well as wrought iron pieces by Aaron Heisler.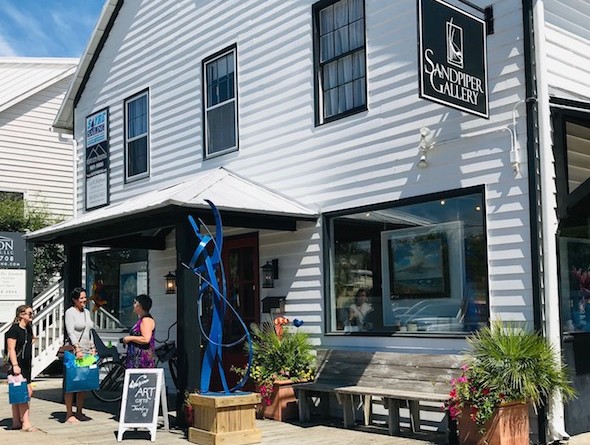 SANDPIPER GALLERY
Take everything you love about Dare Gallery, wrap it up, and move it to Sullivan's Island. A sister gallery to Dare, Sandpiper represents the same index of artists (over 50!) and gives you yet another reason to head to the beach before summer's end. In September, standout artist Susan Hecht will have a solo exhibition, and in October, legendary artist Jonathan Green will have design sketches on display during the opening reception for the production of Osceola's Muse, for which he designed the costumes and scenery.

Stay Connected t0 the Arts:



Posted in Visual on August 20, 2019 (Issue 42: Summer 2019) by Matt Mill.