Charleston Fashion Week
Charleston Fashion Week is never going to be be New York Fashion Week.
It shouldn't be.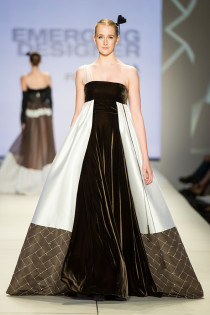 NYFW is exclusive, invite only. It's a whirlwind week full of set agendas, show after show all over Manhattan, and you can only attend if you're a celebrity, have a major in with someone, or work for the industry. CFW was never created to be like this. CFW promotes community and creativity while cultivating an atmosphere of support and mentorship, packaged as a celebration of art in its most versatile and wearable form.
At its core, CFW is about the creative process, design, and entrepreneurship. The Emerging Designer Competition is completely unique to Charleston and sets it apart among the competition-driven culture in which artists and designers exist. It falls right in line with CFW's mission to serve as a "pathway to New York," providing new East Coast designers with a launch pad to shape and direct their careers. This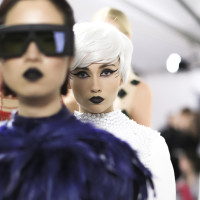 platform is distinct because it allows for growth in a professional runway setting.
Nurturing happens as the CFW team guides these designers through the process of the practicalities of branding themselves strategically, talking to media, learning the ins and outs of runway shows, fitting their models, and preparing them for the entire week of CFW. Two jam-packed days in January are completely devoted to teaching and tailoring these tools to each finalist.
"Charleston represents a city rich in arts and fostering entrepreneurs, and the Emerging Designer aspect of CFW follows in line with that," explains Angharad Chester-Jones, public relations for CFW. "The value of the creative meetings, connections, and runway shows is immeasurable."
The participants get to experience the value in a personal first-hand way as they begin the week with a media party, where they meet and connect with local and regional media. Mentorship is all about learning from those who have braved the path before you. Designers will meet fashion insiders and icons such as Fern Mallis, creator of New York Fashion Week, past Emerging Designer finalists and winners, and stylists like local darling Andrea Serrano.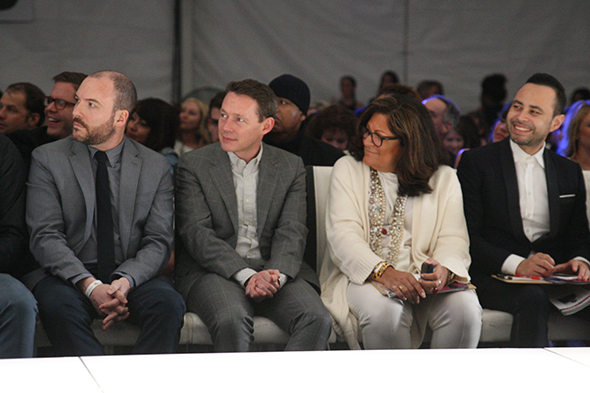 Supporting the new generation of innovation in fashion is the primary reason CFW has dedicated so much time, thought, and passion into this one-of-a-kind program.
The lessons do not stop once the runway show is over, the chairs are put away, and the tents come down in Marion Square. On the contrary, the winner of the competition receives more in-depth mentorship, including an internship with a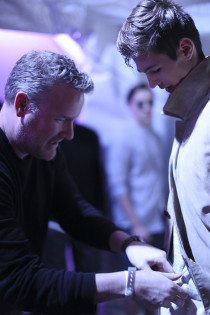 designer in New York Fashion Week 2016 and a private lunch with Fern Mallis.
Several of our own Charleston designers have made huge strides within the industry, thanks to CFW. The fashion world can't help but notice Marysia Reeves, the 2009 Emerging Designer Winner; her scalloped swimwear has been spotted on celebrities like Jessica Alba and Gwyneth Paltrow. Lindsey Carter is the designer behind local favorite Troubadour, another 2009 Emerging Designer Finalist; Troubadour graced the cover of the international retailer Anthropologie catalog earlier this year.
2016 is a banner year for CFW as a whole; it's the 10th anniversary and a celebration of all the work, passion, and success that has come out of this creative community. Reflecting on the last 10 years can give new meaning and life for the next generation of designers who have the potential to make a real impact on the fashion industry. CFW is here once again, and with it comes the arrival of fresh inspiration as innovative designs and ideas get ready to walk the runway.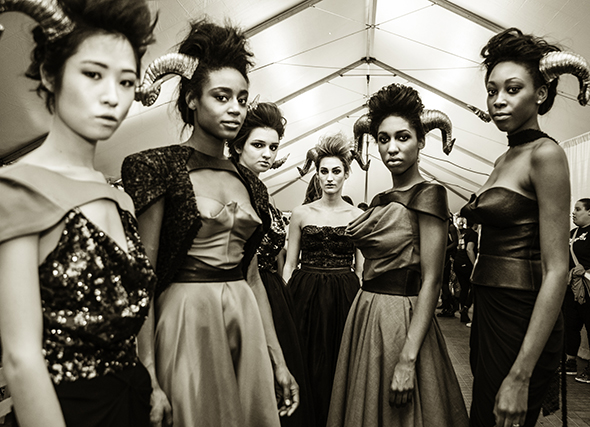 ---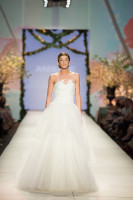 Baker Motor Company Charleston Fashion Week
March 15-19, 2016
charlestonfashionweek.com
@chasfashweek
#CHSFW
Posted in Wearable on January 19, 2016 (Winter 2016) by Matt Mill.