Charleston Supported Art
---
Based on the structure of community supported agriculture, Charleston Supported Arts (CSA) offers three seasonal shares of works produced by local artists.
This is a wonderful opportunity for art enthusiasts to connect with local artists who work around the clock creating beautiful pieces of art. Following a competitive application process, 12 artists are selected to have their work featured in CSA's Spring, Summer, or Fall art share. Each artist is paid a stipend of $1,500 to create 32 original works that are then purchased by the public through a CSA share.
This platform helps bridge the gap between consumer and artist, and creates opportunities for the public to meet these remarkably talented artists and learn exactly what goes into their creative process.
The featured artists of the Fall 2015 share include Jordan Fowler, Nina Garner, Lisa M. Shimko, and Alex Waggoner.
---
LISA M. SHIMKO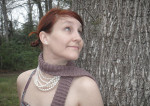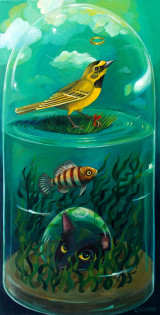 Lisa Shimko was born in York County, PA where she spent her early years exploring the diverse terrain that surrounded her. Living amongst an array of farms and forests, Lisa began developing her artistic eye from naturally occurring colors, forms, and textures, which she put into practice as she received her BFA in Painting from the University of the Arts in Philadelphia. Lisa's time in Philadelphia introduced her to a type of environment she had yet to encounter. Moving away from the vast expanses of the countryside, Lisa began exploring the bustle of the city streets where her artistic inspiration shifted coming from influences such as architecture, social issues, etc. In 2006 Lisa found herself at home in Charleston where, once again, her work was strongly influenced by her surroundings. Featuring animals as the main subjects of her paintings, Lisa creates her works following her personal mantra that,"absurdity shocks freedom."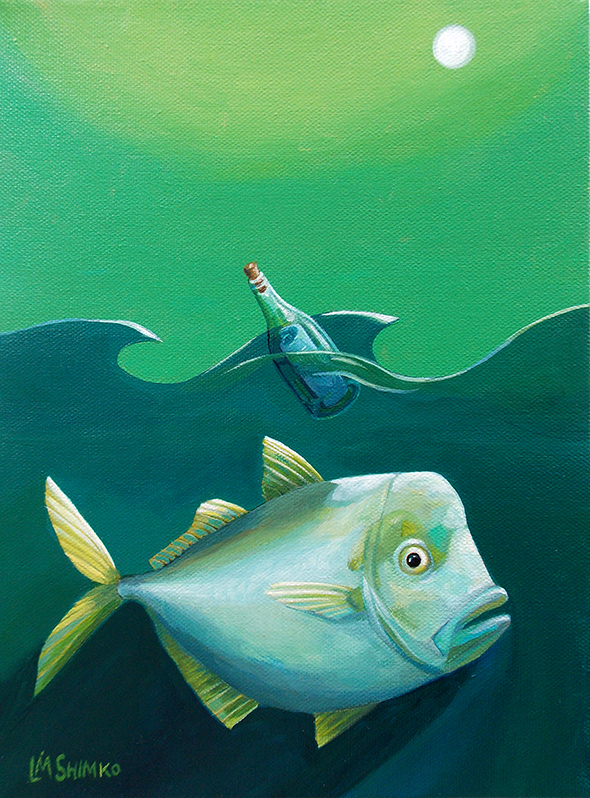 ---
NINA GARNER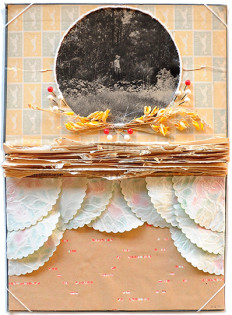 Nina Garner was given her first 35mm film camera when she was in the ninth grade.A gift from her father, this camera would serve as a catalyst for Nina's growing passion for the arts. Upon graduating from the College of Charleston with degrees in Studio Art and Photography, Nina remained in Charleston where she continued creating beautiful mixed media assemblages comprised of her film photographs, with layers of found materials placed on, and around the photograph.The materials Nina uses range from a wide variety of fabric and lace, to dried flowers, or sometimes even insects.

---
ALEX WAGGONER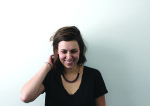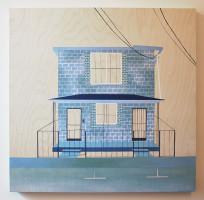 Alex Waggoner creates her work based upon her observations of landscape and architecture, but more so from the spaces in-between. Alex received her BFA in Painting and Printmaking from Savannah College of Art and Design in 2012, and has since moved to Charleston. She creates work out of her studio at Redux Contemporary Art Center where she also teaches printmaking classes as well as a variety of youth art camps. Alex tends to focus her work on the parts of the everyday world that are constantly overlooked, such as a forgotten pile of bricks, or the way one can see through a fence at just the right angle.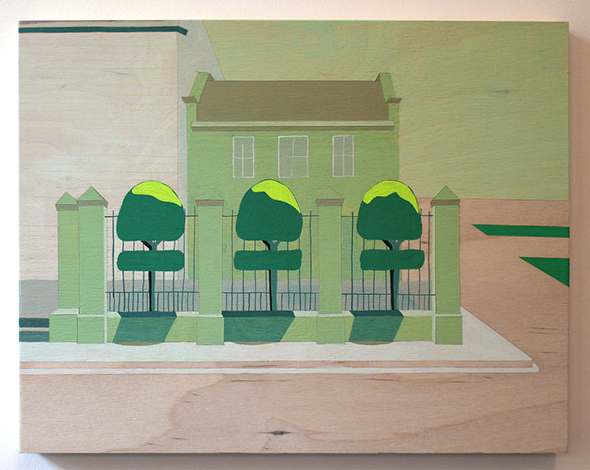 ---
JORDAN FOWLER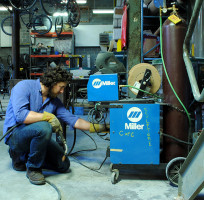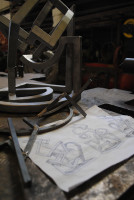 Jordan Fowler is a prime example of the extraordinary talent emerging out of South Carolina's young contemporary art scene. A native of Fort Mill, SC, Fowler's college search brought him to Charleston, where he began to pursue a double major in Studio Art as well as Computing in the Arts. Over the next few years he spent countless hours in the school's studios creating works which now make up his impressive portfolio of metalwork sculptures as well as paintings. Fowler describes his work as,"a sculptural exploration of abstract form with steel. Mainly composed of geometric and planer elements that revolve and intersect, my sculpture sometimes resembles architecture or figurative poses."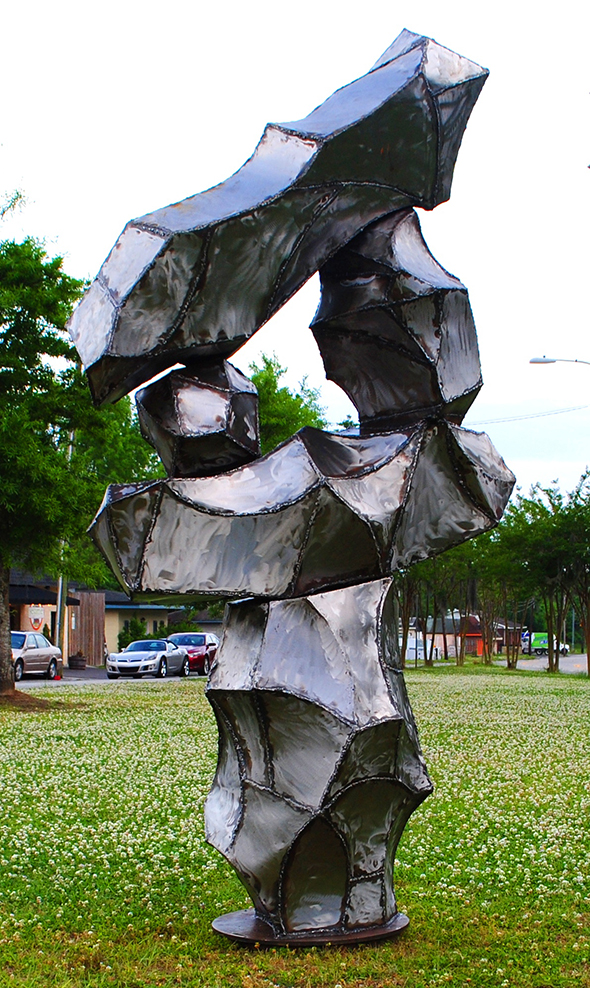 ---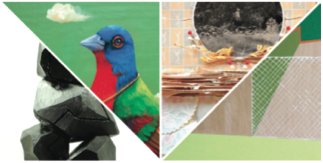 Charleston Supported Arts Fall 2015 share Pick-up Event
Thursday, November 5th
5:30 to 7:30pm
Blue Ion
301 B King Street, Charleston, SC.
charlestonsupportedart.com
@chssupportedart
Posted in Visual on October 2, 2015 (Fall 2015) by Matt Mill.