Charleston Wine + Food Festival
Food is the ultimate nurturer. As humans we all require daily nourishment to survive and grow. But since you have to eat, you may as well eat well, right?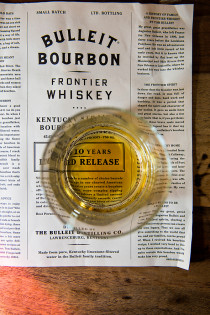 The Charleston Wine + Food Festival is the ultimate expression of nurturing on many levels—from the humble to the sublime. There's no question that you'll be fed; you'll be fed well. The country's brightest luminaries will be in the spotlight, cooking up heavenly dishes and pouring incredible, obscure vintages of their best beverages.
Charleston Wine + Food also nurtures our local community by showcasing the Holy City and its fine cuisine on a national stage. Additionally, the Festival nurtures the next generation of culinary professionals through scholarships and opportunities to interact with industry leaders. Since the first festival in 2006, more than $345,000 has been raised and disbursed to local culinary and hospitality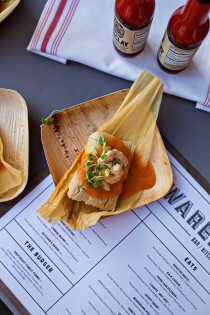 initiatives. Eighty-eight cents of every dollar spent producing the festival goes back to the mission of promoting Charleston and cultivating our young culinary artists.
The catch is, if you've waited this long to get tickets, pickin's will be slim—but do not despair. The culinary artists and organizers behind this festival are pros. You could pick any Wine + Food event out of a hat, blindfolded, and be assured a great time. One of last year's best events for this bubble-head was a large format champagne tasting with Ruinart. Check out their event on Saturday, "Maison Ruinart: Still Bubbly After All These Years;" you won't regret it.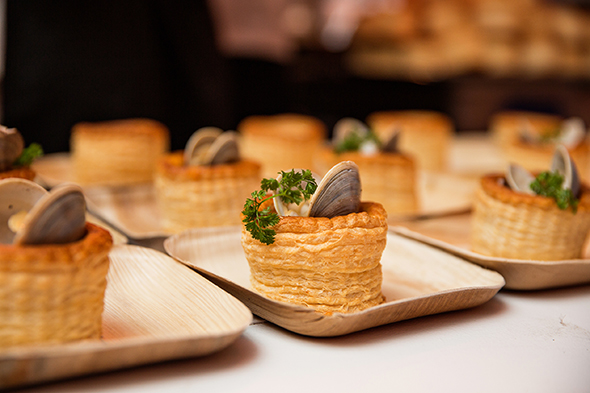 CULINARY VILLAGE
Our favorite festival evolution is the revamp of the Culinary Village. Tickets for Friday, Saturday, and Sunday now include five-hours of unrestricted access to the food, wine, chef demos, live music, Biergarten, artisan market, and retail shops in Marion Square—the veritable epicenter of Charleston Wine + Food. This is one of the easiest ways to get close to the chefs and sample as many goodies as you can stand. When you need to take a breather, enjoy live music at the Biergarten or the Rosé Garden + Grilling. There's a "locals only" bonus—residents can get $30 off Sunday Culinary Village tickets, while available. This is the ultimate foodie Sunday Funday.
MEET THE POSTER ARTIST: Whitney Kreb
Charleston Wine + Food has a long history of featuring engaging artwork on their posters. In 2013, they began commissioning artists to create works specifically for the festival poster. This year the artist is Whitney Kreb.
Her oil paintings are some of our very favorites. Until just recently, Kreb split her time between Charleston and Nantucket; her two homes supply the vast majority of her subject matter.The nature of these seaside towns, the colors, the atmosphere guides each work.There is a subtle, yet distinct identity that separates each. Her palette is generally opaque and dipped in hues of pinks, greens, and blues. Kreb's work is inherently calming and pleasant, yet there's something more under the surface, provoking thought while providing joy.
Kreb received her Studio Art degree at Davidson College and then went on to receive her MFA in Painting from Savannah College of Art and Design. She was a long-time artist at Redux Contemporary Art Center; her recent marriage to the love of her life has taken her to Greensboro, North Carolina to begin her next adventure.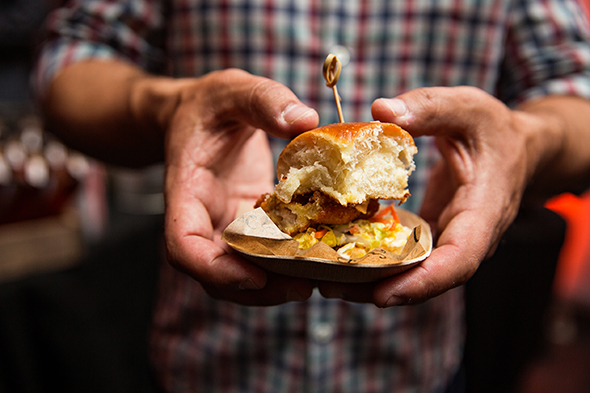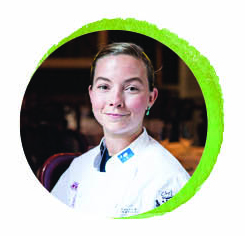 ANDREA UPCHURCH
Blossom and Magnolia's, Pastry Chef
MEET HER AT: Opening Night: Cheers to Charleston!
Upchurch holds degrees in Culinary Arts and Hospitality andTourism Management from the Culinary Institute of Charleston and Arts Management and Business from College of Charleston.
MARC COLLINS
Circa 1886, Chef
MEET HIM AT: Opening Night, Signature Dinner, Bubbles + Truffles
We all owe a debt of gratitude to Chef Collins; he is the visionary behind the festival and has tirelessly contributed to it since day one. There's even an award in his name.

KEVIN JOHNSON
The Grocery, Executive Chef and Owner
MEET HIM AT: Opening Night, Knife Fights, Signature Dinner
Johnson received the Marc Collins Chef Award at the 2015 BB&T Charleston Wine + Food Festival for his support of and contributions to the event.

BJ DENNIS
Gullah Geechee Culinary Artist
MEET HIM AT: Gifts of Gullah
Dennis will lend his culinary gifts to this dynamic event featuring the food, storytelling, drumming, and dance of the Gullah Geechee culture of the SC and GA Sea Islands.
LAUREN MITTERER
WildFlour Pastry, Pastry Chef
MEET HER AT: Wild for Flour with Lauren Mitterer
MItterer spent five years as Executive Pastry Chef at Red Drum Gastropub before opening WildFlour, where she creates stunning cakes of gravity-defying proportions.

BLAIR MACHADO
The Park Café, Executive Chef
MEET HIM AT: Signature Dinner
Machado the "Meat Ninja" came to Charleston as a butcher at FIG and has worked his way up to executive chef atThe Park Café, one of our favorite places for breakfast, lunch, and dinner.
---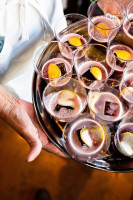 Charleston Wine + Food Festival
March 2-6, 2016
charlestonwineandfood.com
@chswineandfood
#CHSWFF
Posted in Culinary on January 19, 2016 (Winter 2016) by Matt Mill.