Color Collab
BR DESIGN CO X MILES PURVIS ART
by Emily Reyna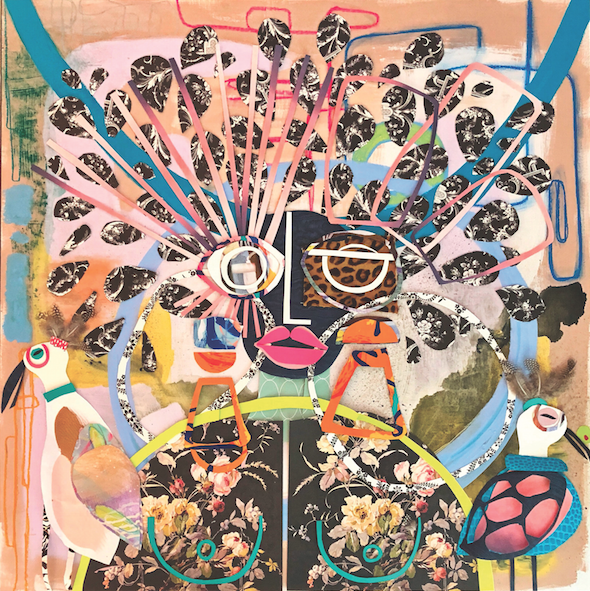 This August, Miller Gallery is teaming up with artist Miles Purvis and the design duo and sisters Carlene Browner and Cassandra Browner Richardson of BR Design Co for an opening focusing on collaboration and mutual inspiration between the artists. Miller Gallery, owned by Sarah Miller and located on East Bay Street, focuses on contemporary fine art and is proud to represent fifteen creative women. "This collaboration is a natural one," says Miller, "Being that both BR Design Co and Miles Purvis use a similar color palette and interesting texture in their production process. Many of Miles' portraits of women include elaborate earrings made of painted plexiglass or La Croix packaging, sealed under resin. While Carlene and Cassandra of BR Design Co create detailed clay patterns using the seasons and their heritage as inspiration."
---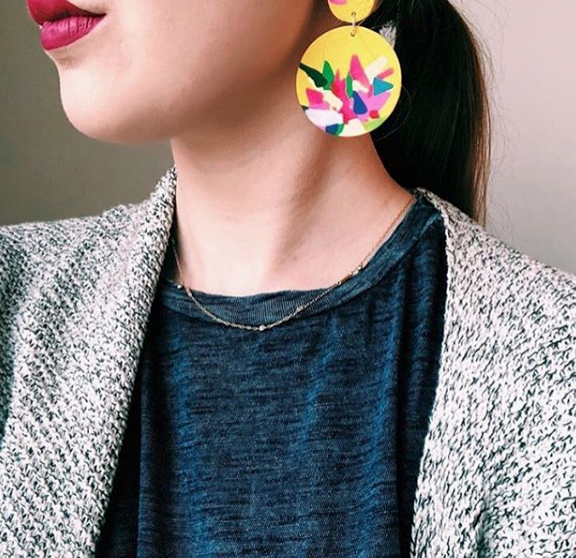 CARLENE BROWNER & CASSANDRA BROWNER RICHARDSON
BR Design Co | Charleston, SC

What is the inspiration behind your designs?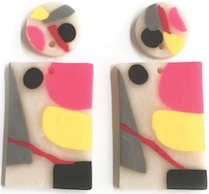 "The inspiration for our pieces often comes from everyday items. It may be packaging in the grocery store, food styling photos, fashion magazines, or my favorite: the paint chip aisle at Home Depot. The colors are the most important since we use simple shapes and designs for the pieces. My sister and partner Carlene is a huge follower of fashion and trends so she has a large influence on the color mixes. Artwork is also a big influence. I always wanted to paint these great pieces but I never could master painting. I feel that the jewelry is my outlet and the pieces often feel like a painted canvas to me."
What inspired you to work with Miles?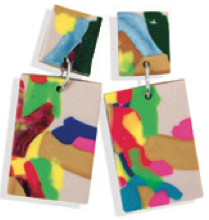 "The collaboration was actually presented to us initially. Honestly we have never even considered collaboration. We work from home just the two of us with assistance from my husband and daughter. Therefore, the thought of collaboration with another artist was frankly scary. How would this work? Will our pieces work alongside her pieces? Will the pieces clash? After studying Miles' artwork for about two weeks I sat down and begin to lay out colors and the pieces just seem to come together. It has been a learning experience and a growing experience. I am so glad we did this."
---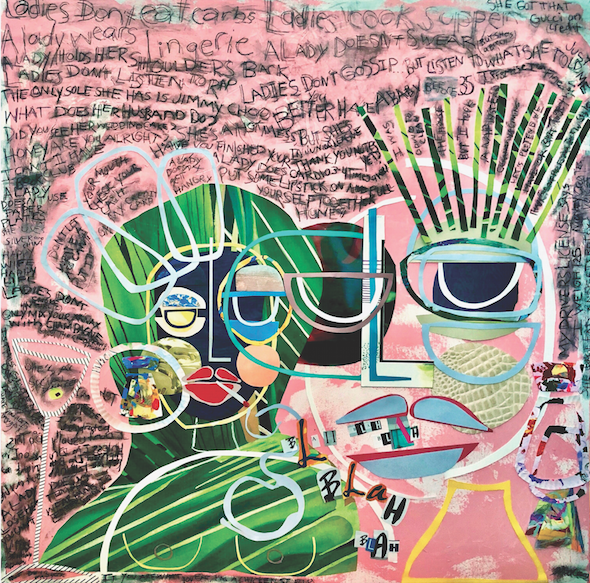 MILES PURVIS
Miles Purvis Art | Columbia, SC

What is the inspiration behind your work?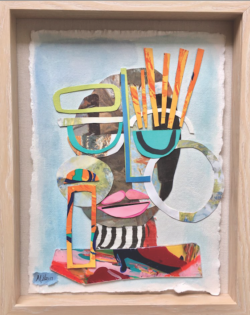 "My work is strongly influenced by color, texture, and relationships with various characters throughout my life. Cultural, musical, and historic art influences hold an anchor as the driving force for all of my work along with what may be currently inspiring me in life. Sometimes it is a reflection of my southern upbringing, sometimes it stems from an intriguing conversation with a stranger."
What inspired you to work with BR Design Co?
"I felt motivated to collaborate with another artist whose work is focused in a medium that is different than mine. Having an admiration for handmade pieces and incorporating jewelry throughout most of my work, collaborating with BR Design Co was a no-brainer. When Miller Gallery introduced me to their work, I was intrigued and inspired by their use of color and shapes. I have been working on a line of handmade purses for this show and I cannot wait to see how all three bodies of work correlate into an exhibit that is filled with electric colors, energy, and wearable art."

Stay Connected t0 the Arts:



Posted in Visual on July 30, 2018 (Summer 2018) by Matt Mill.