Griffith-Reyburn Lowcountry Artists of the Year
by Emily Reyna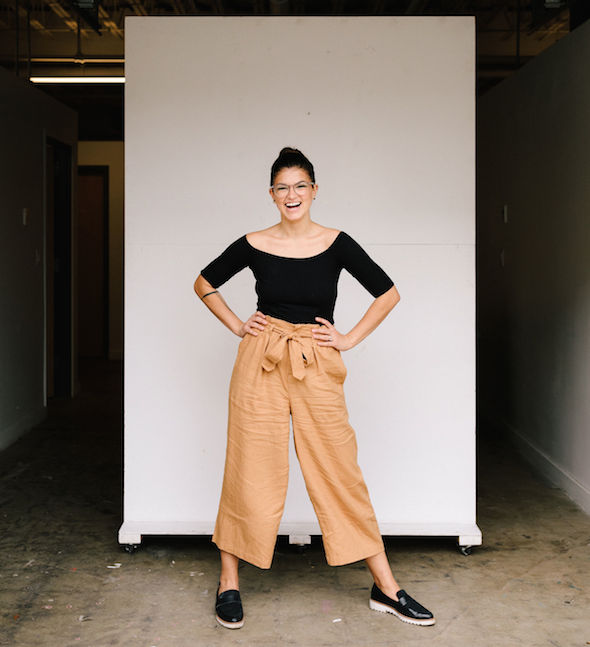 For artist Julia Deckman, Charleston is a feeling — a feeling she captures in her work of joyful street scenes using rich, saturated colors. Her most recent work-in-progress is the result of the Griffith-Reyburn Lowcountry Artist of the Year award, presented by the Coastal Community Foundation. This $6,000 grant is awarded each year to an artist to create a new work that embodies the Lowcountry's culture and environment.
"I'm incredibly honored and excited to have received this generous grant," says Deckman. "It gives me the opportunity to pay tribute to this unique city I call home. Charleston is a very special and important place to me, and I believe moving back here in 2012 saved my life in many ways. I found the more time I spent in this beautiful city, the more alive, present, and peaceful I felt."
For the Griffith-Reyburn Award, Deckman plans to use a street scene on the corner of Society and Anson Street to capture the essence of life in the Lowcountry. It's important to her to capture not one specific, identifiable place in Charleston, but the feeling when walking down any of the city's streets. "I aim for my piece to depict a local's stroll through Charleston," she explains. "I want the finished product to evoke a sense of happy nostalgia for the people who make their lives here."
"Charleston gently woke me up out of an unfulfilling life and offered the perfect environment to earnestly pursue my dreams. I want to reflect these themes in my piece."

Stay Connected t0 the Arts:



Posted in Visual on August 20, 2019 (Issue 42: Summer 2019) by Matt Mill.