How Art Saved A Small Southern Town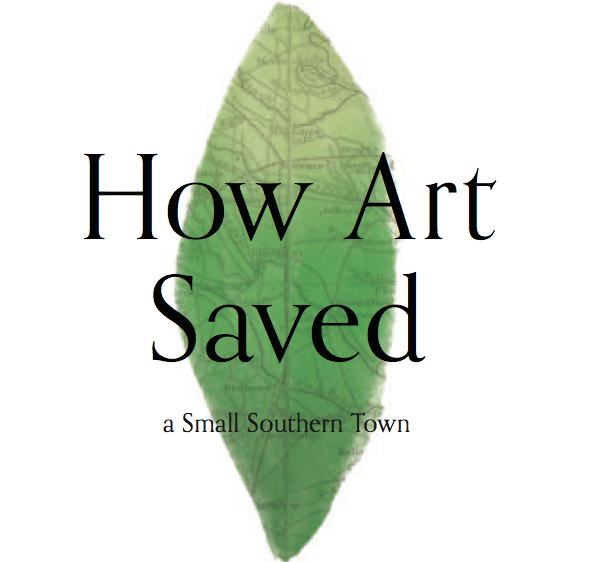 by Matt Dobie
Real estate broker Karon Epps has lived in Lake City, SC her entire life. "Our parents would tell us stories about Lake City long years ago," she says, "where the Bean Market was the largest in the world and the trucks would line up and the people would be hustling and bustling on the street shopping and going to the theater. But we didn't get to experience any of that. Because our town had just dried up like most little downtowns have."
That is, until ArtFields launched in 2013. "Boy, it is so exciting now," says Epps. ArtFields has developed into one of the nation's premier arts festivals. It's a nine-day affair that happens every April in Lake City, featuring around 400 Southeastern artists whose work is displayed not only in galleries but in local businesses as well. From the bistros to the boutiques, art is ubiquitous.
Numbers alone can't describe the impact ArtFields has had on the Lake City community. But…here are some numbers anyway: The inaugural ArtFields in 2013 brought a $5.4 million economic return to the community. Over 22,000 people come to Lake City each year for the nine-day festival. At least 17 new businesses have opened in Lake City since the ArtFields' train started chugging. And numbers aside, "For the first time in my life we have a housing shortage," says Epps. "People used to graduate from high school, move away to college, and most of the time not come back. But since ArtFields and all of the revitalization, our people do go away to college but they come back, and they're getting married and starting their families here."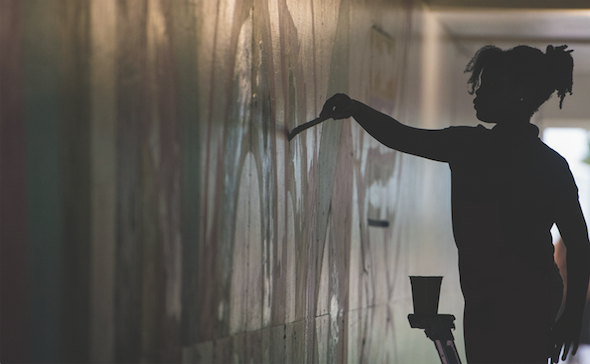 The concept of a yearly arts festival in Lake City started taking shape in January 2012. Karen Fowler, owner of local antiques and interiors shop The Elegant Bee, was in charge of the project at the time. "There was a group of us," she says. "We were trying to find something that could put Lake City on the map, that could reengage our community. We are a typical small town, as so many in the South, that were vibrant at one time and then industries left and a lot of our community members moved off. We wanted to find something to reengage our community, bring them back, and make them proud again."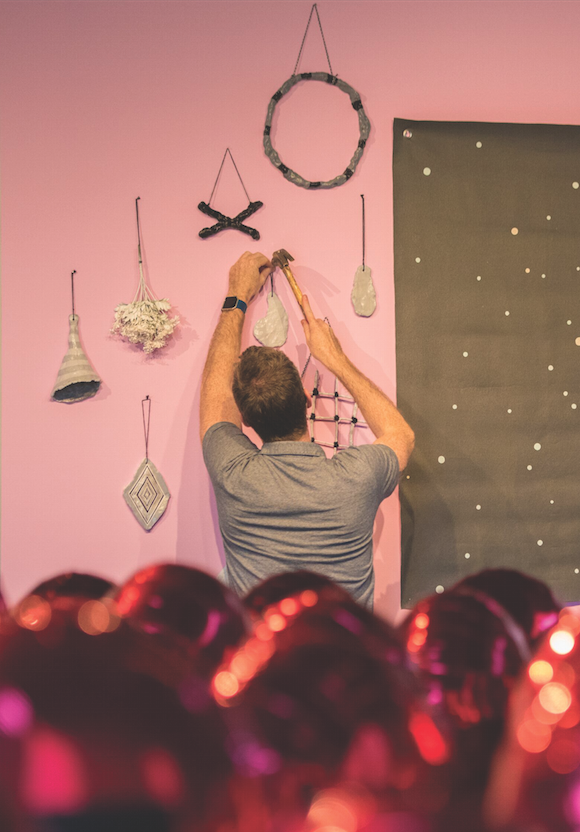 Fortunately, philanthropist Darla Moore is a native of Lake City and contributed an undisclosed amount to support the cause.
But money alone can only do so much. Fowler and her team had quite a hill to climb. "We worked 24/7, morning, noon, and night," she says. "We named it, we put the mission statement behind it, we knocked on doors and knocked on doors and talked and talked and talked. You can imagine walking into a storefront and saying, 'by the way, we want to use your drugstore as an art gallery. We're gonna have around 400 artists, and there will probably be 20,000 people here.'"
Inevitably there was going to be some push back. "In small towns, a lot of times change comes hard," says Fowler. "You're not used to too many people that look other than yourself. I remember somebody saying to me at the very beginning, 'I don't even like artists. Artists are weird.' And that same person during the first ArtFields, I watched him walking down the street with a pierced, tatted- up guy, and they were having a great conversation."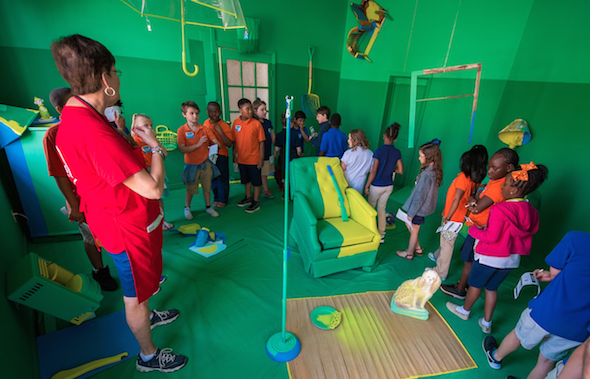 Yes, the naysayers were quick to change their tune. "As late as a month before [the inaugural ArtFields, people said] that this was not going to work," says Fowler. "But even the first day [of the festival] was crazy. It was almost like, you opened the door and all the streets were full."
That success has not waned. In fact, it's swelled. So much so that a new hotel, The Inn at the Crossroads, was constructed and opened in November 2014. It's a 57-room boutique hotel, complete with restaurant, bar, and fitness center. Like ArtFields, it too was labeled "soon-to-fail" by a small portion of the community. "It's actually one of the top ten properties for the management company that oversees it," says Fowler. "And we've been told that we need another hotel of some type."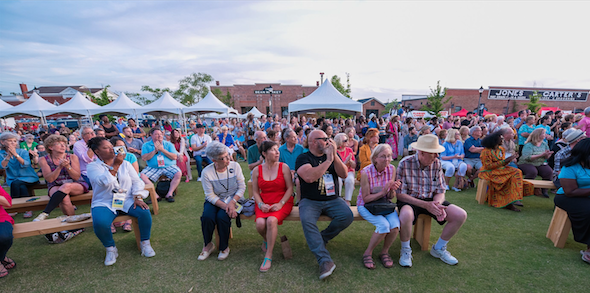 Perhaps the biggest indication of Lake City's growing notoriety is the creation of a new position at the city government: the Corporate Director of Conventions and Tourism. The job description is pretty much in the title. He or she will be in charge of developing strategies to expand the tourism and convention industries in Lake City.
It all adds up to a community that's aiming high, resolute on becoming more than just the host of a festival for nine days every April. They want to be a year-round art destination.
Enter Wim Roefs.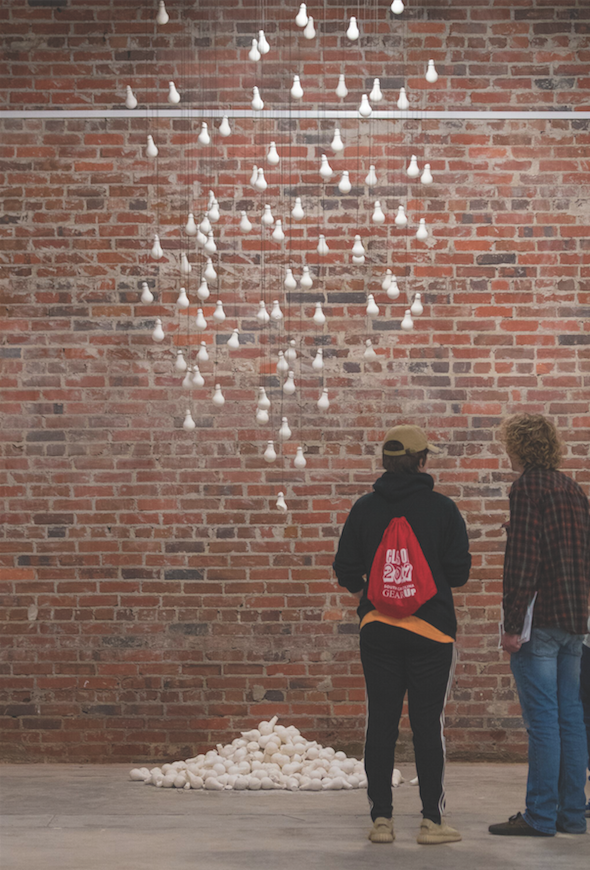 Roefs is the owner of if ART Gallery in Columbia, SC and has attended every ArtFields since its inception. This past summer, Roefs was appointed the new artistic director of the Lake City Creative Alliance, putting him in charge of ArtFields and artistic programming throughout the year. "I just see enormous potential for this whole enterprise," says Roefs. "Potential that in part has already been fulfilled, but can really be taken a lot farther, and that is both with ArtFields—raising its profile, meeting more artists throughout the Southeast, and presumably the more artists you reach and can convince to submit, the higher the overall quality will be. So that's one thing, the ArtFields component. And then there's the year-round art programming in Lake City."
To make Roefs' programming intentions a reality, there's the obvious need for gallery spaces. Lake City already has the Smithsonian-certified Jones-Carter Gallery, but this year, the storefront of the ArtFields office will be permanently transformed into the AFO Gallery. And also opening in time for ArtFields 2018 is the TRAXVisual Art Center. With two gallery spaces, each around 2,000 square feet, and an adjacent sculpture garden, it's going to be one of the biggest art centers in South Carolina. That gives Lake City four professional gallery spaces. "So we'll be presenting art exhibitions year round and we'll always have three or four of them up," says Roefs. "That, of course, we hope will make Lake City a year-round destination. It certainly is a fabulous challenge for somebody like me who is in the arts and curates exhibitions. I get to help build an art town!"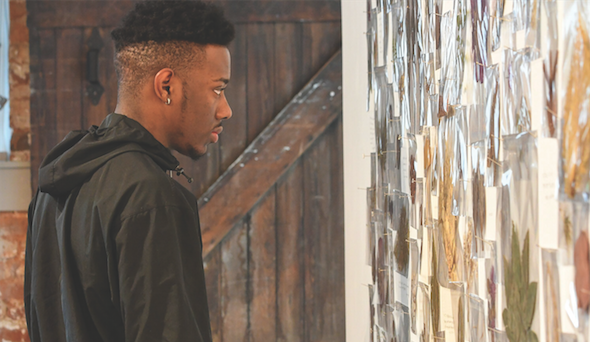 Working in his new "art town," Roefs has had nothing but glowing things to say about collaborating with the local community. "It's been a blast," he says. "I have a really good staff and the community itself seems to be just very, very enthusiastic about it. They all participate, and they're very engaged in this."
Ultimately, that seems to be what has propelled Lake City towards success: a devoted, enthusiastic community. For every one person that didn't take the mission seriously, a hundred others came forward to show their support. Karon Epps, the life-long Lake City resident, can attest to that. "We all [brought] positive vibes," she says. "The vision that had been shared with our community, it all seemed possible. We just came together and ever since we've seen every aspect of our community becoming more vibrant and alive. It's limitless. No telling where we're heading."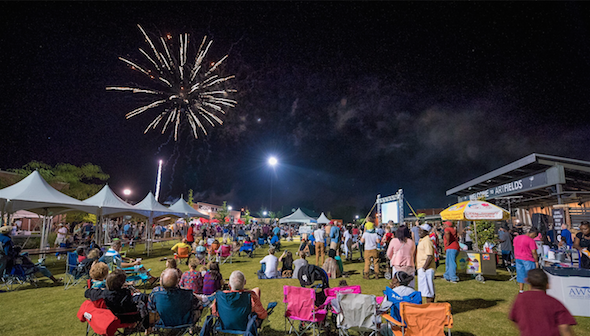 ---
Stay Connected t0 the Arts:



---



Posted in Visual on April 19, 2018 (The Festival Issue 2018) by Matt Mill.