Johnny Battles of Sweeteeth Chocolate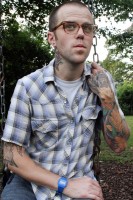 Full name: John Eric Battles. Alter-egos: John E Battles, Johnny Battles, Johnny Sweeteeth.
"Meet Johnny. He makes chocolate that people like to eat. He's a nice guy. You'd like him." That is the welcome when you visit the Sweeteeth Chocolate Facebook page, and we agree.
This Alabama native moved to Charleston after a whirlwind of studying anthropology at the University of Alabama, leaving it all to live in Holland, and finally returning home to the States. At the suggestion of a friend, he relocated to Charleston, where he began working in a trade learned straight from his mother: cooking.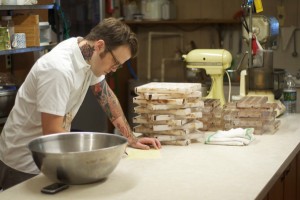 While working at Normandy Farms bakery, Battles discovered two things: "They hid me in the kitchen," he says, where his (incredible) tattoos didn't matter – and he loved making pastries. His next gig was at the popular EVO Pizzeria in North Charleston's Park Circle. It was there that he began to experiment with chocolate, and this meteor of cocoa-based goodness was born.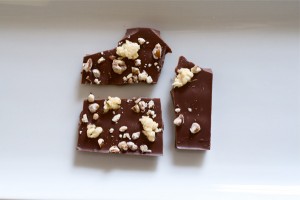 "EVO was a great platform for the chocolate," says Battles. With tremendous word-of-mouth support from the loyal patrons of EVO, the choco-gospel spread like wildfire. Now most every upscale grocery/coffee/gourmet shop in the area carries popular Sweeteeth flavors like Sea is for Caramel (a grown up Caramelo) or the PB & C (peanut butter and chipotle).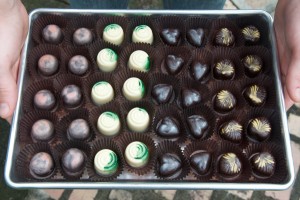 Collaborating with other local creatives is something Battles and the Sweeteeth team hold near and dear. Roots Ice Cream, whom we profiled in the Summer issue of Art Mag, uses the Sea is for Caramel to make their Pluff Mud Ice cream. Local artist Johnny Pundt designed and screen-printed t-shirts and made special Valentine's Day truffle boxes. Holy City Brewing has even gotten on board to make special beer-chocolates. Local web and graphic design firm Fuzzco handled the look of their packaging.
Sweeteeth chocolates are now available in 12 different states, from Portland to Brooklyn, or delivered right to your front door! Just visit their website to place your order and enjoy the fruits of Mr. Battles' labor!
word: Stacy Huggins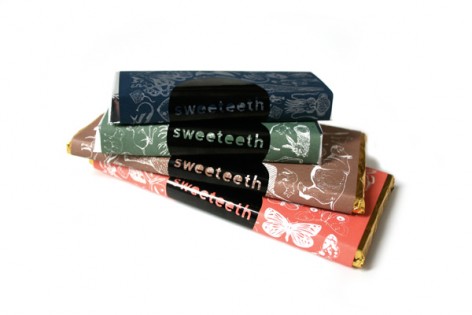 Posted in Culinary on March 8, 2012 (Fall 2011) by Art Mag.