Jumaadi + Picasso at the Halsey Institute of Contemporary Art
October 18 – December 6, 2014
Jumaadi: Forgive Me Not To Miss You Not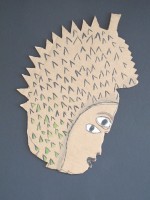 Beginning in October, the Halsey Institute of Contemporary Art will feature Indonesian artist, Jumaadi, and his exhibition Forgive Me Not To Miss You Not.  Jumaadi has exhibited globally in Australia, Europe, Asia, the Netherlands, and he was recently selected for the Moscow Biennale.  This is a hallmark exhibition—his first in the United States.  As the Halsey's International Artist in Residence for Fall 2014, for the past two months, Jumaadi has had the opportunity to foster a meaningful relationship with the Charleston community while developing his exhibit.
The exhibition will include a range of media, from installation to watercolor to elaborate shadow puppetry.  Jumaadi's work is informed by a common thread of humanity, a pressing nature of interaction between one's surroundings and oneself.  Their mythological qualities express the imaginative nature of folklore, while laying bare the collective struggle of mankind.  The eccentricity of the media partnered with the ethereal nature of the work will enable modern viewers to tap into the primal roots of mankind.
During his residency, Jumaadi devoted time to engaging local students from the Charleston Academic Magnet High School.  He taught shadow puppetry, and will direct a presentation with them later in the fall.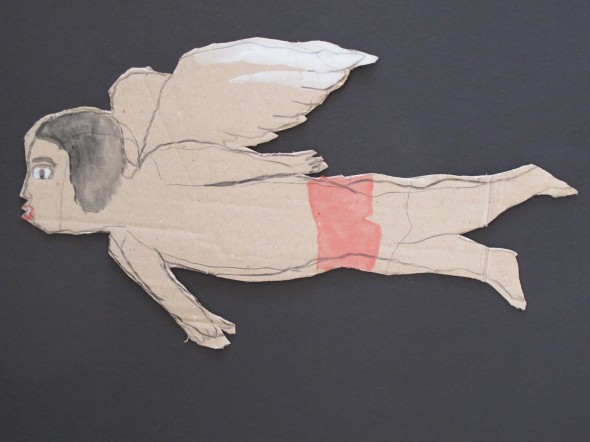 Unknown Picassos: Diurnes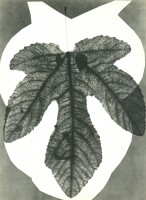 One of Picasso's largely unknown projects, Diurnes, completed in 1962, will be exhibited concurrently.  Diurnes features a box of lithographs and photograms as well as an 18 page poetic script that accompanies the photos.
In 1954, Picasso was crafting cutouts for his grandchildren to play with as shadow puppets.  This inspired the Diurnes. He recruited his fellow colleagues and acquaintances to bring the project to life. Andre Villers, a then-undiscovered talent, generated 30 photos to accompany Picasso's playful cutouts.  Each piece is titled, numbered, and then placed into its individual folder.  Famous French poet Jacques Prevent composed an 18-page dialogue between dynamic characters relating to the images.  Prevert's poetic script was intricately bound, captivatingly printed, and placed atop the box.  Prevert was a renowned poet, film writer, and close companion of Picasso himself.  Bergrruen in Paris manufactured 1,000 boxes in 1962, that included all three elements of the project by the three artists.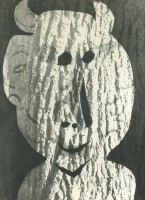 Diurnes exhibits Picasso's authentic style, while incorporating the collaboration with Villers and Prevert.  The unique project combines the (at that time, innovative) art of photography, a revered artist, and the art of storytelling to create a multi-sensory experience.
Curated by Dr. Diane Chalmers Johnson, a professor of modern art history at the College of Charleston, the Halsey and the Charleston community as a whole is very excited to host such an innovative and esteemed collection.
Exhibitions on View
October 18-December 6 2014
Artist Lecture with Jumaadi
Friday, October 17, 5:30 pm
Opening Reception
Friday, October 17, 6:30-8 pm
Gallery Walk Through with Jumaadi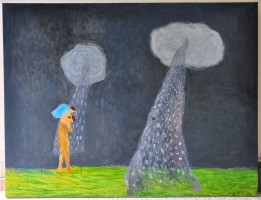 Saturday, October 18, 2pm
Shadow Puppet Making at the Charleston Farmers Market
Saturday, November 8, 8am
Curator Led Tour of Picasso's Diurnes with Professor Diane Johnson
Thursday, October 30, 6pm
Members Only Curator-led Tour of Picasso's Diurnes with Halsey Institute Director Mark Sloan
Thursday, December 4, 6pm
Halsey Institute of Contemporary Art
161 Calhoun Street
Charleston, SC 29401
843.953.4422
halsey.cofc.edu
Posted in Visual on September 26, 2014 (Fall 2014) by admin.