Keith Tolen
NEW ARTIST. NEW GALLERY.
by Sarah Miller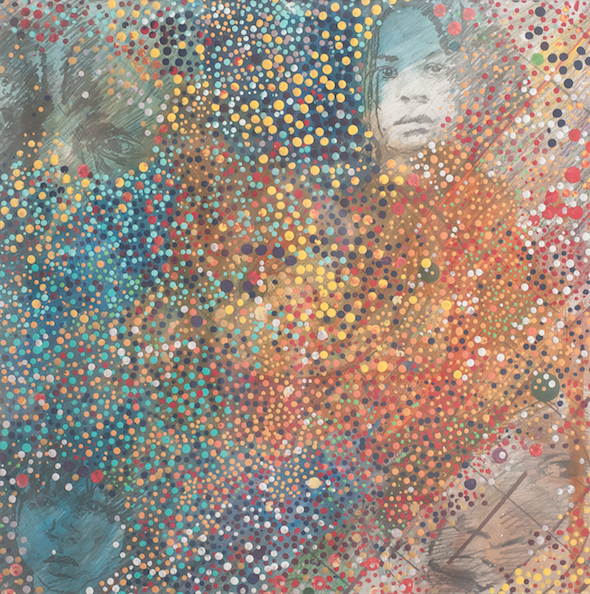 Those who can't do, teach. This is something we hear time and time again, yet time and time again this statement has been proven wrong. Mozart, Clara Barton, Stephen Hawking, and even Mother Teresa balanced work and the role of educator. I think we all need to make things a little less confusing for future generations and cut this phrase out of rotation.
Adding another name to this list of talented educators is artist Keith Tolen. In the 1970s Tolen was a freshman at South Carolina State University. "I decided to become an art education student after hearing a gentleman named Dr. Leo Twiggs talk about the program. I was intrigued by both his passion for communicating ideas as well as the chance to be creative. Dr. Twiggs was what this small town mind needed, having grown up in Batesburg, South Carolina," says Tolen.
To add a bit of context to this monumental moment, Dr. Leo Twiggs earned his MA from New York University and was the first African American student to receive a Doctorate of Arts from the University of Georgia. He started the art department and I.P. Stanback Museum at South Carolina State University, received the Verner Award, and earned the title of Professor Emeritus in 2000. Dr. Twiggs has had over 50 solo exhibitions during his life.
Like, I said, that phrase has got to go.
Tolen graduated with a teaching degree but decided against diving into the structured realm of education. What he really wanted to do was create.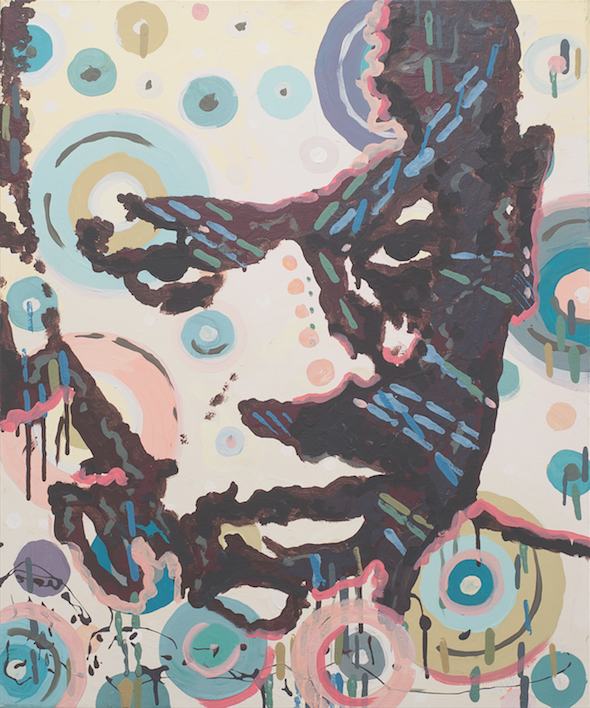 For the next ten years, Tolen practiced freelance photography and dabbled in real estate. It wasn't until he married and had a baby on the way that he decided to double-down and put his degree to use. One job interview and 30 years later Tolen explains, "Teaching middle school students has become the joy of my life. That job I spent [ten years] avoiding became my ideal career. I became amazed and was always eager to see how [the students] bring their creative excitement into daily assignments. During my teaching career, I have been fueled by the ideas and work of these great, young minds."
The subject matter he teaches also inspires him. "I'm fascinated with the time period of Impressionism for many reasons. This was, in many ways, a battleground between the painter and the emerging photographer. With the introduction of the camera in Paris, artists began to feel threatened and had to re-solidify his creative position in the visual art world. It birthed a change in painting style. Because of this, I'm always captivated by movement—times when artists have worked together to exchange ideas."
Tolen's own work draws on all aspects of his life. His students, art history movements, and color theory have woven their way into his expressive creations. Most importantly though, Tolen explains, "The key element defining all my work is derived from a photographic style. Whether I'm working with a figure or nonobjective work, the placement of the parts define the image."
In his most recent paintings and drawings, color has become his best friend. "I love working with color, whether it's the values of a single color or the entire color spectrum. In many ways, we have a love-hate relationship because we wrestle over the outcome of the final image–knowing my work would not be the same without the use of expressive colors."
Tolen has recently been picked up by a stellar new gallery in Charleston, Neema Gallery, representing 15 South Carolina-based African American artists and artisans. Tolen's work can also be seen at the Camden SC Art Association and the Charlotte Art League.

Neema Gallery
3 Broad St, Charleston

Stay Connected t0 the Arts:



Posted in Visual on January 28, 2019 (Winter 2019) by Matt Mill.