Kevin Earl Taylor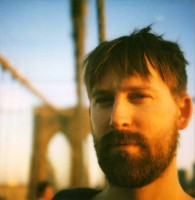 Kevin Earl Taylor was born in Charleston in 1972. Taylor grew up skateboarding and listening to heavy metal music, loving animals and art. He always knew he would be an artist, because "it was always what I was best at," he laughs. He headed south to the prestigious Savannah College of Art and Design, where he earned his bachelors of fine arts in illustration in 1995, before returning home to Charleston.
"In those days there was nowhere to show my work around Charleston," so during Spoleto one year, he pasted works of art around the city and drew a map for viewers to find them all. Fast forward to present day: Taylor has relocated to San Francisco and now shows with galleries in Charleston, San Francisco, Berlin and online. His work has graced album covers, been in Playboy magazine, and this past August was featured in Berlin's Circle Culture Gallery Paper Works show.
Taylor's work has been called dark or even grotesque, but the beauty and the skill cannot be denied. "I kinda laugh about it because people look at the news every day and that's more dark than anything I could ever paint," Taylor says. He's more interested in images that are not quite resolved or that explore a darker side rather than making a 'perfect' painting.
He returns to Charleston this fall with his new show Primal Union, which is a dramatic departure from what many people know of his work. The themes of nature, animals and humans are very much still present, but the compositions are dramatically different. These portraits of tribal figures present solitary figures on a stark white background, rather than submerged in a landscape. Moss, barnacles, sticks and other foreign objects adorn or literally sprout out of the subjects. People are the organic matter, and nature emerges out of them, rather than us out of nature, because ultimately there is no separation anyway.
words: Stacy Huggins
Posted in Visual on March 7, 2012 (Fall 2011) by Art Mag.