Living Longer
by Michele Seekings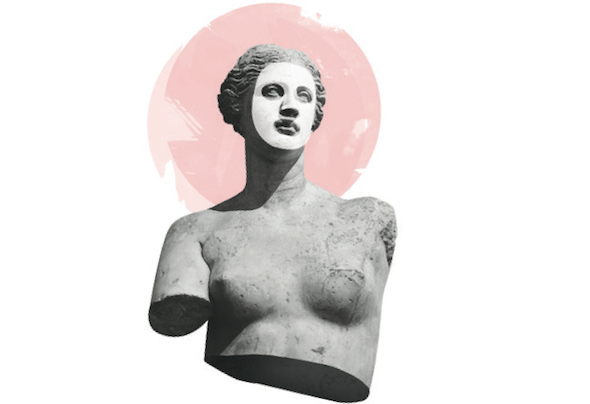 "Art without conservators is like a house without someone making repairs—it's going to go away. Conservators help preserve art for the future."


Marion L. Hunter, Jr. specializes in the conservation of photographs and works of art on paper.
This, at first, sounds straightforward, but a work on paper can be anything on paper, "everything from your grandmother's handwritten recipe that is falling apart to a Rembrandt," Hunter explains. Which can make things very complex.
"Artists began using found objects in the second half of the 20th century, and even more so now. Artists are driven by creativity versus materials," Hunter says. Which is how he once ended up conserving a piece by a Vietnamese artist who used coffee grinds brushed on paper as pigment.
"Materials and techniques will determine what will last regarding artwork," says Hunter. But everything breaks down over time. "Art without conservators is like a house without someone making repairs—it's going to go away. Conservators help preserve art for the future."
While most conservation treatments can be straightforward, every piece is different. "There are endless possible combinations of media and materials for artists to use," Hunter says. "It's impossible to know everything, but it's important for a conservator to stay on top of things in their area of expertise."
To Hunter, issues and ethics are the hardest part of the conservation profession. "It's the line between what we can and cannot do," he explains. "Conservators are not the creators—the artist is the creator. A conservator has to have the sensitivity to look at something and see what makes it work and what makes it beautiful without destroying it or otherwise creating something different."
"Some people have asked me to create something different, like adding flowers to a hand or changing the eye color of someone's eyes." Which is something Hunter says he will not do. He's even had requests to cut people out of photos!
"Conservators should respect and preserve the historic integrity of the artwork, trying not to change the artwork," Hunter reasons. "Rather, I try to bring it back as much as possible to what the artist was trying to create."
Another important aspect of his profession is knowing when to stop. He showed me an artist's fingerprint on the side of a work on paper and explained the ethical question: Should he in-paint it or leave it alone? His answer, "leave it alone since that's how the artist sold the piece."
Since paper is part of the value of a print, he won't trim the original paper of a piece he's conserving to a different size to fit a particular frame. "If, for example, you trim a Havell edition of an Audubon print, you may cut the Whatman Watermark that authenticates prints from the original Havell editions," he explains.
Climate is also a huge factor in conservation. "Having trained in New York City, one of the more challenging things I faced when moving here was at the degree of degradation of both works on paper and photographs due to the restless heat and humidity." He had to re-think treatments and adjust to the effects of environment and lack of air-conditioning.
As for the future of conservation, Hunter says, "it should be excellent; however, there are probably not enough conservators for the amount of work that is out there."
It takes time to gain the necessary expertise. Hunter, who has an MFA in Photography from Pratt Institute, says a conservator should be trained through a program or through an apprenticeship. "I was an apprentice for seven years," says Hunter, who apprenticed in NYC under José Orraca, a works on paper conservator who was a pioneer in the conservation of photography.
Hunter also suggests choosing a conservator who is a member of the American Institute for Conservation of Historic & Artistic Works (AIC) at a Professional Associate level. "You want a conservator that approaches a project very thoughtfully."
When asked about his advice for collectors, Hunter provided me a copy of his "cheat sheet" of Guidelines for the Storage, Display and Framing of Photographs and Works of Art on Paper in the Lowcountry, which he summarizes by saying, "Materials and framing are critical. Only use a qualified framer. Humidity and temperature are the enemy in South Carolina. If you take care of materials, temperature, and humidity you will extend the life of your piece."

Stay Connected t0 the Arts:



Posted in Visual on August 20, 2019 (Issue 42: Summer 2019) by Matt Mill.