Making Waves
WHY PASTEL ARTIST BETH WILLIAMS IS ONE TO WATCH AT THIS YEAR'S PICCOLO SPOLETO OUTDOOR EXHIBITION
by Sarah Miller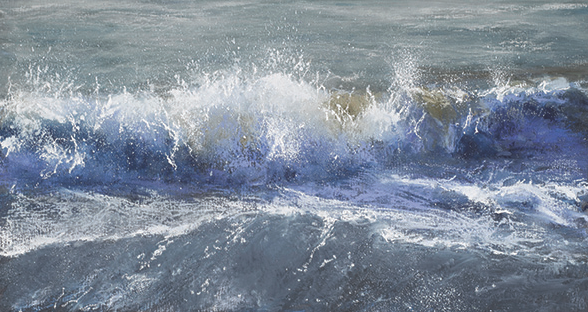 What's so striking about Beth Williams' artwork is the movement. One can almost feel the salt spray misting their sun-kissed face as they gaze into one of her pastels of the sea.
The energy felt in her work is a direct extension of her self. In 2010, Williams lost her 16-year-old son. Those who have lost a child would agree with Williams when she explains that the grief of losing him was paralyzing. "I turned to art to calm me," say says. "I believe the calm I was seeking is reflected in my paintings in the years I was grieving. Since then, I've moved to Edisto Island to rebuild my life, and I've found new hope, new energy, and the wave series is symbolic of my recovery. Meditative walks down the beach led to wave watching, and the ocean has been restorative for me."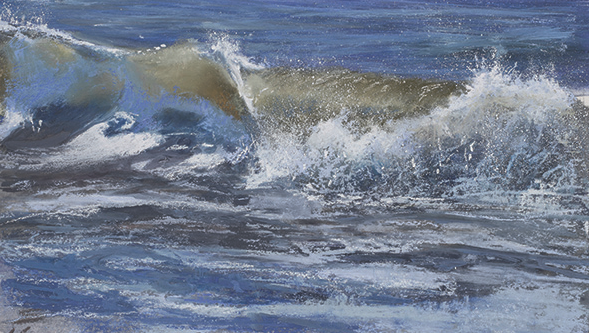 While the evolution of her style can be credited to life experiences, Williams earned a bachelors degree in both Fine Art and Art Education. Elements of her work are influenced by noted landscape artists such as Wolf Kahn and Winslow Homer. "Homer's work is controlled chaos," she explains. "I'm in awe of his ability to depict the translucence of water and to capture light." Rich and tumbling, Williams wave series undoubtedly captures the balance of rhythm and sporadicalness of the sea. Homer would be proud.
Williams received the prestigious honor of being juried into the Pastel Society of America in July 2017, and in April 2018 her waves were selected from 2,200 entries and featured in the Pastel Journal magazine's juried selections. Even after being featured on various local and international media platforms, Williams believes that physically exhibiting artwork "allows the artist and art lover to bond," she says. For years Williams has taken part in the Piccolo Spoleto Outdoor Art Exhibition, which she continues this year. "I hope I'll have a lot of visitors this year! I spend most of the [previous] year building a body of work for this event, which allows me to meet and greet art lovers for a whopping 17 days. I'll be there every day."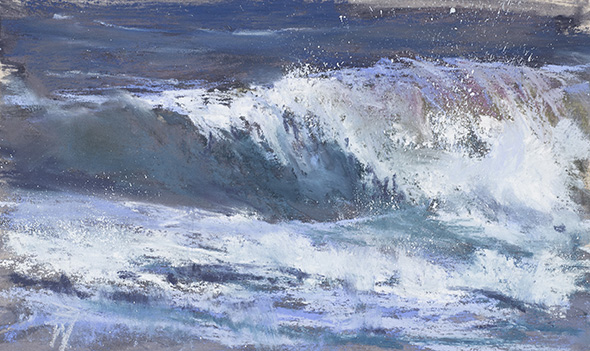 To experience Williams' artwork firsthand, be sure to visit booth no. 27 during the Piccolo Spoleto Outdoor Exhibition in Marion Square, May 25 – June 10.

Stay Connected t0 the Arts:



Posted in Visual on April 19, 2018 (The Festival Issue 2018) by Matt Mill.