Piccolo Spoleto Outdoor Art Exhibit
NAVIGATING 16-DAYS IN MARION SQUARE
by Katie Kerns Geer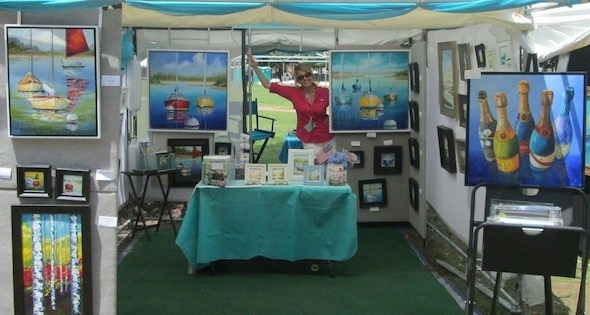 If the Spoleto Festival has a little sister, it's Piccolo Spoleto — a 17-day arts bash that coincides with Spoleto Festival USA but focuses solely on artists from the Southeast.
Piccolo packs in hundreds of plays, poetry readings, and choral performances, but the event also quenches the thirst of visual art lovers and collectors with its juried Outdoor Art Exhibit, helmed by the City of Charleston Office of Cultural Affairs and now in its 38th year. More than 80 painters, photographers, and other visual artists set up camp in Marion Square for 16 days, exhibiting and selling their work.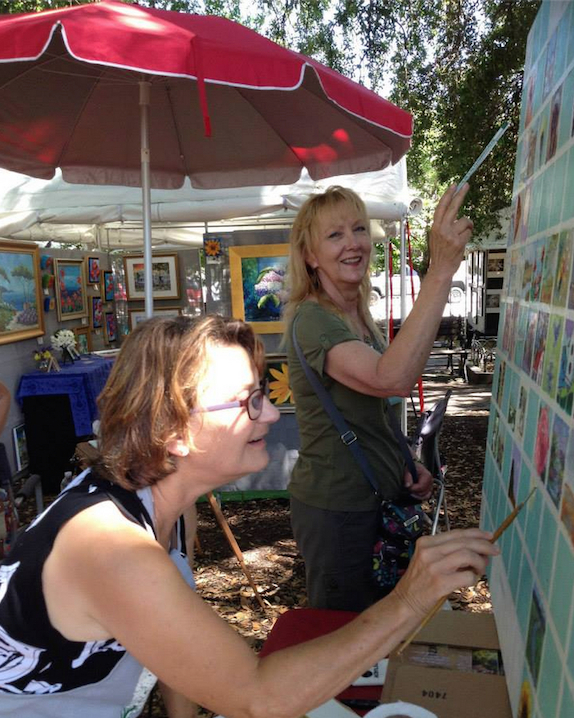 Ask any participating artist about the Outdoor Art Exhibit, and the focus quickly turns to an infectious artistic energy that seems to resonate through Charleston during the festival.
"Artists often don't have the opportunity to interact with their customers directly because we sell through galleries," says artist Joyce Harvey. "It is an incredibly rewarding experience to have that personal connection with every art lover that comes to the show."
Sculptor and painter Scott Penegar agrees. "This show has the highest quality of art of any show we participate in nationally. It is my favorite time of year."
Spoleto's little sister may she be, but don't be quick to discount Piccolo and the Outdoor Art Exhibit. The event is like a springboard for Charleston artists, with most of the city's finest having participated at some point in their career. And with no shortage of artwork to get excited about this year, the exhibit is a must for collectors and oglers alike.


5 CONTEMPORARY ARTISTS TO LOOK OUT FOR
The Outdoor Art Exhibit is known for more traditional styles of art, but contemporary artists are putting their stamp on this year's festival. Visit these tents.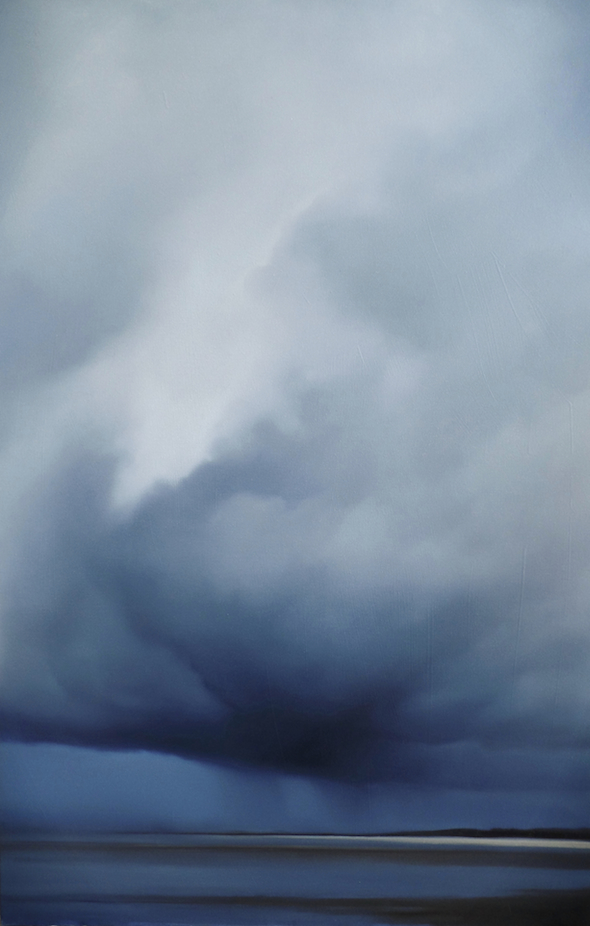 KC COLLINS. Collins, who's on the star-studded artist roster of Robert Lange Studios, uses multiple thin glazes of oil paint for her ethereal — almost eerie — atmospheric paintings.


---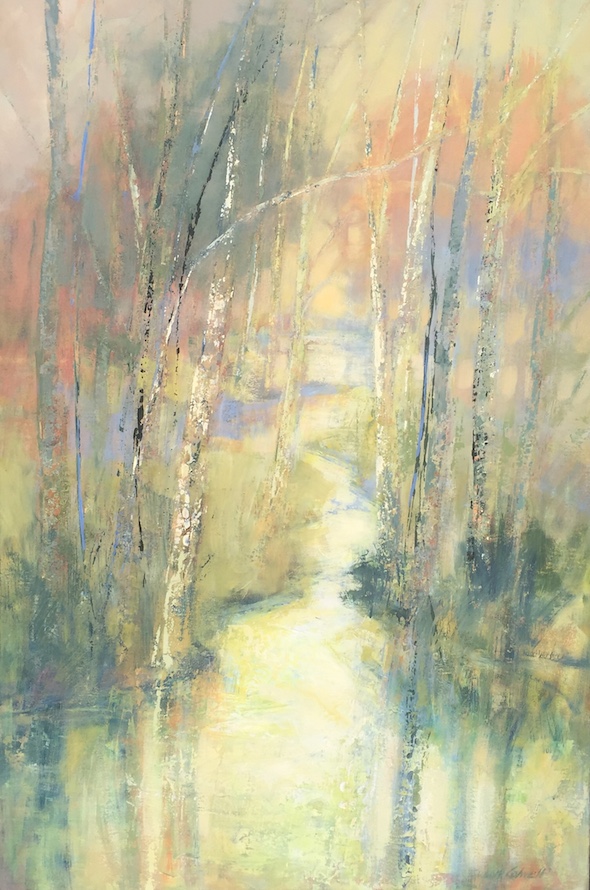 SUSAN COLWELL. Colwell's a veteran of the Outdoor Art Exhibit, but her colorful, textured landscape paintings feel fresh.
---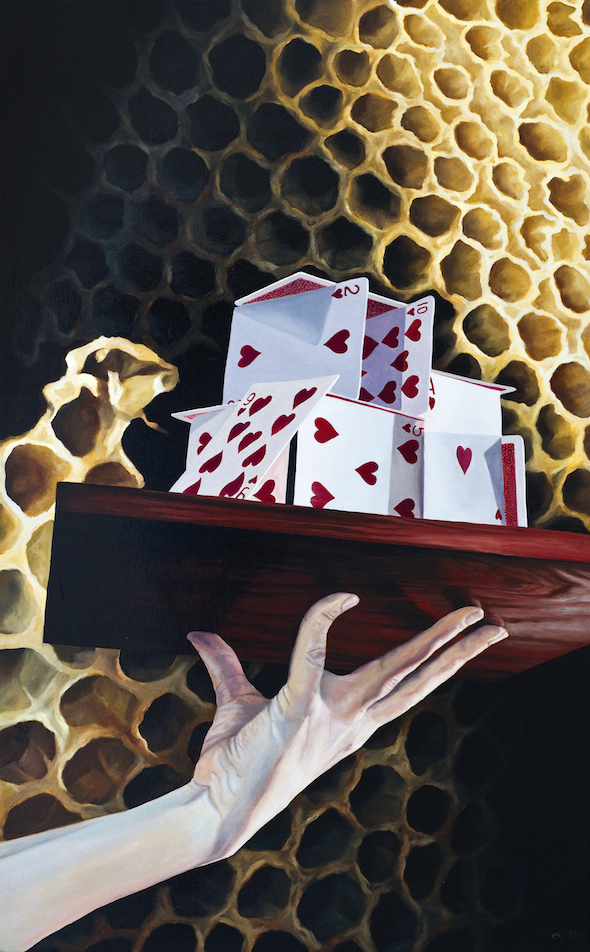 ALEX RADIN. Surrealism and metaphor have increasingly become the standard in Radin's work. Winner of "Best Painting Award" in last year's Piccolo Spoleto Juried Art Exhibition, he'll show his Balance series this year.
---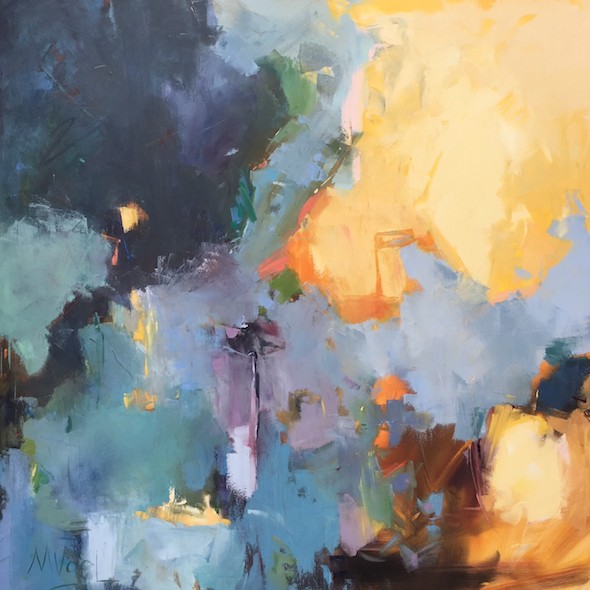 MARISSA VOGL. Vogl is emotionally charged by color, and that's apparent in both her abstract paintings and expressionist landscapes, in which color is at the core.
---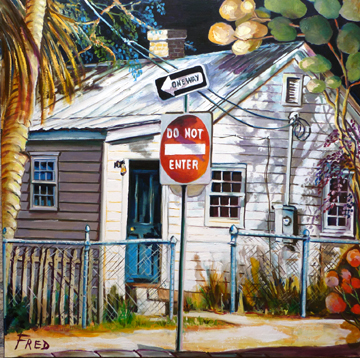 FRED JAMAR. The Vendue's artist-in-residence paints Charleston cityscapes like no one else, electric and full of life.
---


'BEST IN SHOW': THE MOST RECENT 5
The Mayor's Award is given each year to an artist whose work is deemed best in show, with the artwork going on to hang in City Hall.
2016: Strike of an Eye by Bob Graham
2015: Multiple works by Mary Grayson Segars
2014: Dare to Dream by Bob Graham
2013: New Light by KC Collins
2012: Dusk at King and Queen by Rick Reinert


A GLIMPSE BEHIND THE SCENES
For the artists of the Outdoor Art Exhibit, those 16 days are long, hot, and laborious. But they have some fun, too! Honor Marks, who has shown her work in the exhibit for 18 years, gives us the lowdown.
"The artists are resilient! Booths have collapsed in rain storms or blown over in tropical force winds. The irrigation sprinklers have gone off inside booths, and tents have had uninvited overnight guests. An artist went into labor, and we've had a surprise wedding.We have far more good times than challenging ones."
PICCOLO SPOLETO OUTDOOR ART EXHIBIT
May 26 – June 10 | Marion Square, Charleston SC
Mon-Thurs: 10am – 5pm, Fri-Sun: 10am – 6pm
Stay Connected to the Arts:




Your Guide to This Season's Arts Festivals
Spring Arts Festival Guide
---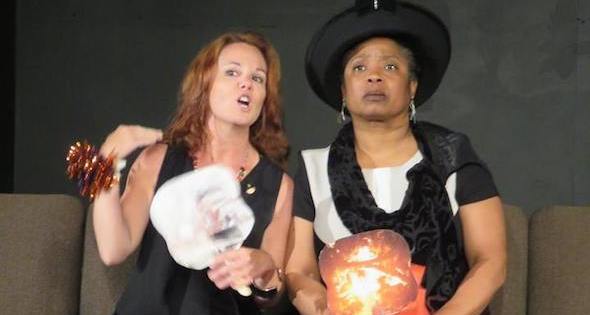 PlayFest: The Creative Crème
Performing Arts
---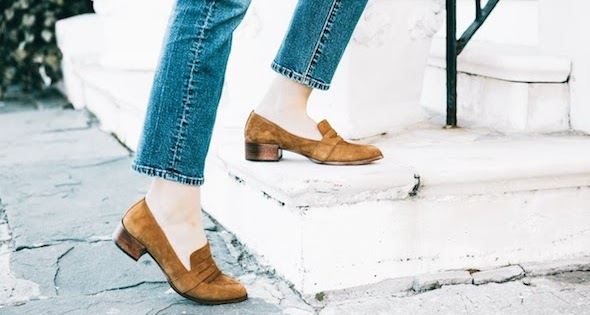 Amanda Greeley: The Creative Chameleon
Wearable Arts Creative Entrepreneur
---

Posted in Visual on April 12, 2017 (Spring 2017) by Matt Mill.