Storytelling Through the Lens
The success or failure of making a good story great lies in the hands the photographer.
Creating a compelling image is so much more complicated than most realize. These five photographers have made many of our best articles truly fly off the page with their visual narratives. We have witnessed first-hand their commitment to crafting images that reach off the page to engage the viewer. They have a gift for framing the story, and putting their subjects at ease in front of the camera, to accurately capture their spirit in a moment of time that will live on forever.
We have been privileged to work with some incredibly gifted photographers who move us with the images they create. Meet the artists behind the lens, the visual storytellers who put their hearts and energy into creating compelling images.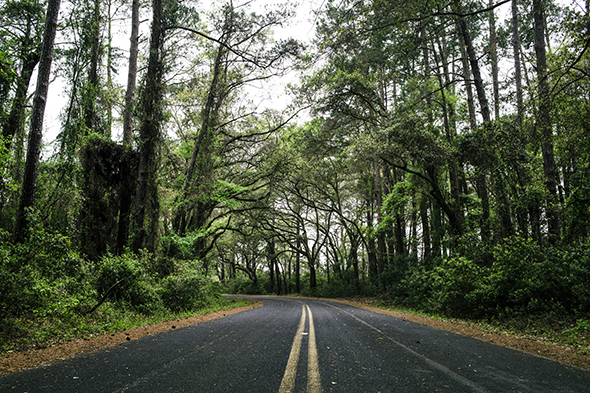 NICKIE STONE
"A little over a year ago I began shooting landscapes of Wadmalaw Island where I live. I gain most of my inspiration these days being at home, and these photographs have become an exploration of home and connection. Shooting landscapes are like therapy to me – I shoot thoughtfully, and I feel grounded and more connected to myself and the land. I am able to be completely in the moment. These images are a reflection of that, as well as a personal reminder to continue making meaningful art."
---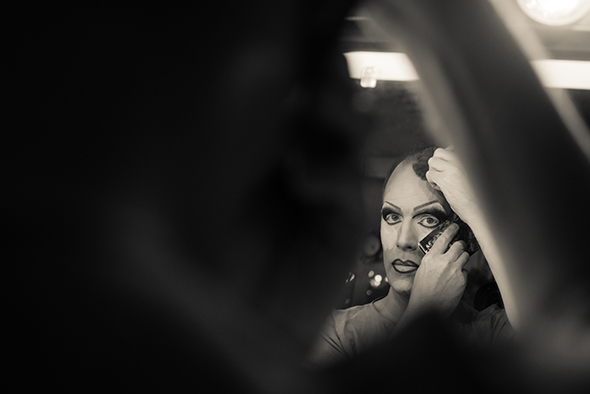 REESE MOORE
"One of my favorite things to photograph is other creatives practicing their own craft. There's something so special about documenting another artist moving through the nuances of their craft and capturing those highs and lows, the artistic struggle and transformation. So when I got the opportunity to go backstage with camera in hand before one of Patti O'Furniture's shows, I was thrilled. I loved capturing every moment of the transition into full makeup and into character, and telling the story of the nightly creation of Patti O'Furniture, queen extraordinaire."
---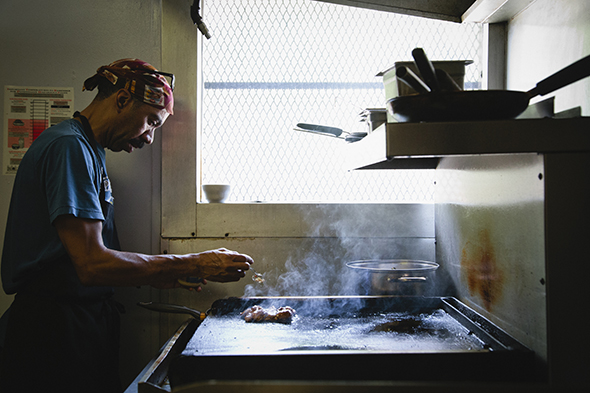 JONATHAN BONCEK
"I consider myself a food photographer. Some of the images that strike me most are the quiet scenes of not the food, but the people that are pouring their hearts into the taste. Here Tim Jackson, of now shuttered Georgean's, concentrates on his craft. I love the stillness of this scene. The light and the focus on Tim."
---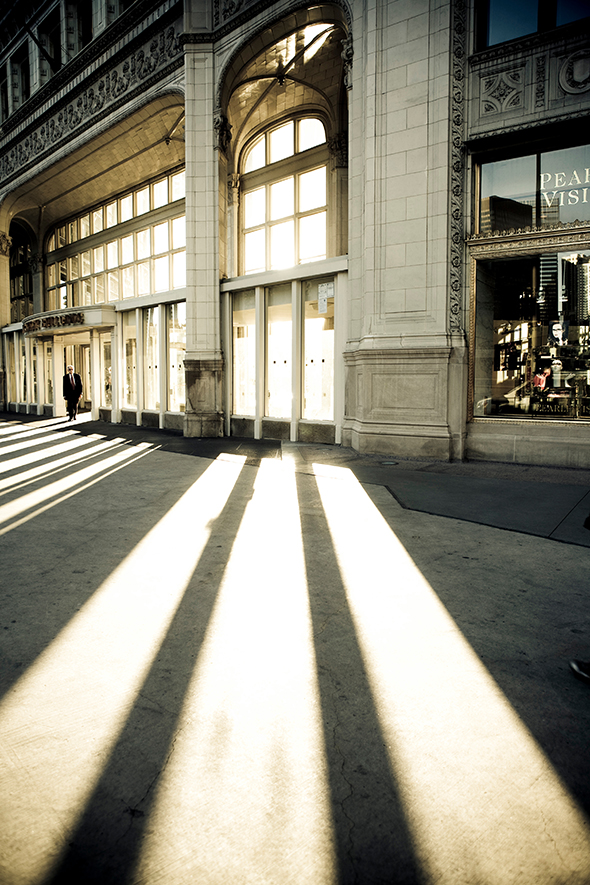 KIP BULWINKLE
"As I stepped out onto Michigan Avenue in Chicago, the sun streaming through the Wrigley building across the street stopped me in my tracks. I had been photographing the city all day, and now this… I had to capture the ethereal effect of the light rays stretching out from the doors. So much meaning can be gleaned from it, especially with the lone figure emerging from the scene. For me it has become such an introspective image, its meaning often altered by my mood and circumstances."
---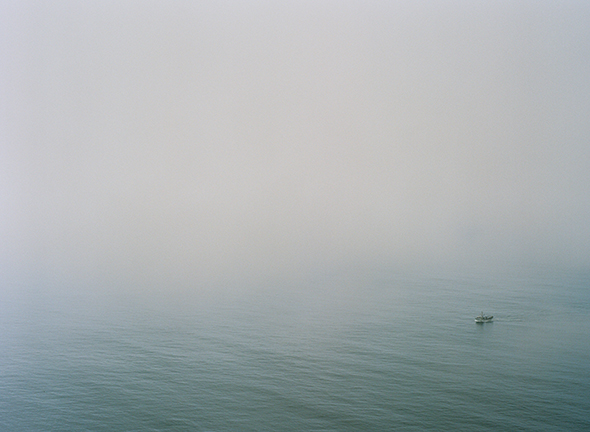 MINETTE HAND
"This was my second time driving the coast of California, so I wasn't looking for anything specific. This time, it was just observations. The fog was lingering pretty much the entire time. When it wasn't, it was glory. It was so rare that I gave up on getting any pictures of the coast this time around. As we were winding, I kept seeing this tiny boat. It was so consistent that it was haunting me. But, it portrays a sense of calm at the same time. It would disappear and reappear with the fog. My boyfriend was driving, so I kept staring at it. It was a photographer's dream — someone else driving you everywhere. My only job was to observe and ask him to stop every 5 miles. Finally, I gave in and asked one more time. I don't know if it was my competitive side or what, but I think I took 2 rolls of this damn boat. In the end, when I got my film back there were some not-so-good ones and then we opened this one and – Christmas – it was just what I wanted. We're probably going to print this huge and put it in our house somewhere. It's so serene and still. Maybe not for the boat captain but for pretty much everybody else. I hope there's pause when others see this. I felt that. And, honestly, could probably use it again."
---
by Stacy Huggins
From ART MAG 2016 Fall Issue



Culinary Artist Profile
Chef Michael Toscano of Le Farfalle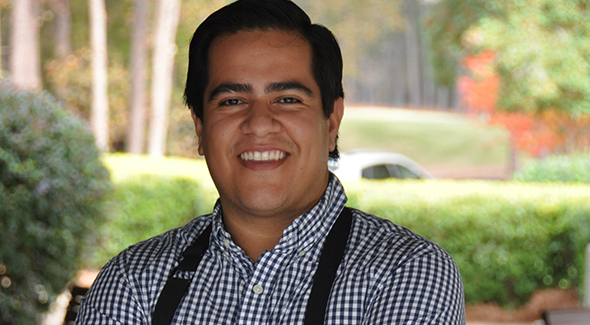 ---
Brewing Something Fresh
Five New Breweries to Discover This Fall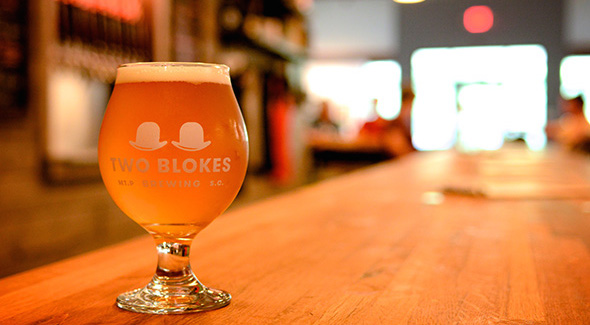 ---
Performing Artist Profile
Oliver Wood of The Wood Brothers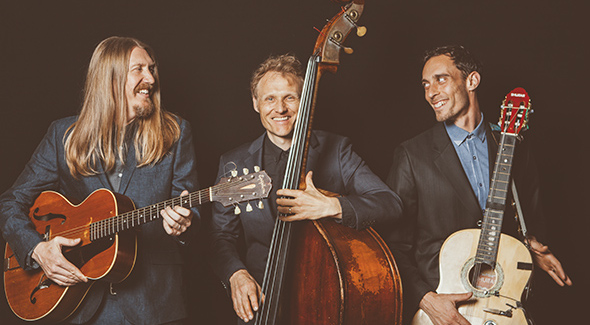 ---

Posted in Visual on October 4, 2016 (Fall 2016) by Matt Mill.